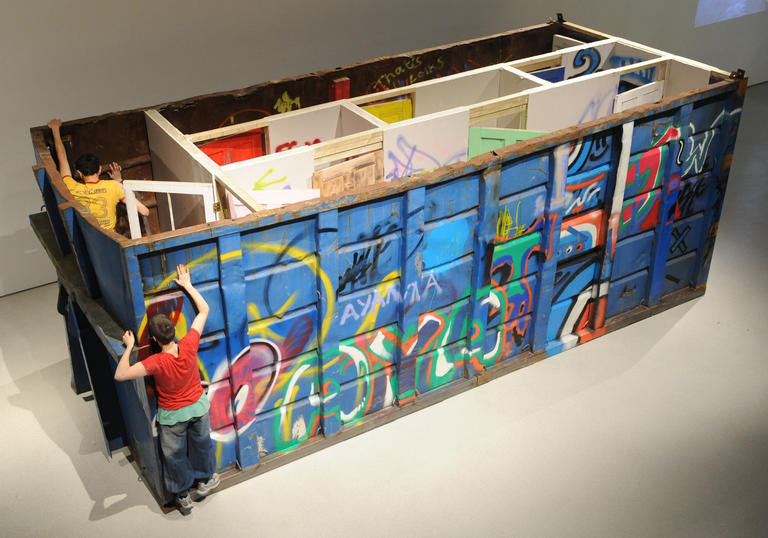 Events
Daily Performances 
Every day, dancers performed rarely seen early works by Trisha Brown: Planes (1968), Floor of the Forest (1970) and Walking on the Wall (1971). Dancers and other artists also reinterpret Gordon Matta-Clark's Open House (1972). One work was performed every hour. 
Talks, Performances, Films, Events
The exhibition was accompanied by a diverse and stimulating programme of talks, performances and other events. Highlights included a live performance of Duets on Ice (1974-75) by Laurie Anderson on 3 March; two dinners inspired by Food, the restaurant run by Matta-Clark and other artists, on 24 March and 28 April; and 'More Soup and Tart', an evening of two-minute performances by more than 30 artists working across visual art, dance, film, music and theatre (including Penny Arcade, Simon Bookish, Rosemary Butcher, Martin Creed and Christian Marclay). 
In conjunction with the exhibition, Barbican presented a dynamic line up of concerts, theatrical performances and films. Highlights included the SPILL Festival of Performance (18–23 April); Reverberations: The Influence of Steve Reich  (7 & 8 May), and a special cinema night featuring filmmaker and photographer Babette Mangolte.