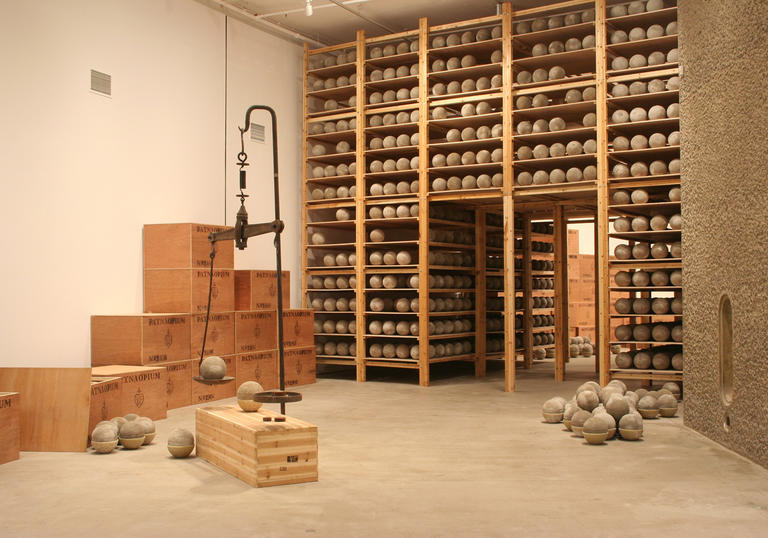 Exploring the complex imperial history between Britain and China in the 19th century, Huang Yong Ping presented his first UK solo show, focusing on the Opium Wars.
The exhibition took its title Frolic from the name of a ship built to transport goods between British India, China and Great Britain, and as such served as an allegory for modern-day global capitalism. The exhibition began with an assortment of giant opium needles, palettes and stoves.
The central area of the gallery was occupied by a life size sculpture of Lord Palmerston, who served twice as British Prime Minister and is widely considered as the initiator of the Opium Wars in China in 1840 and 1858. The toppled statue lay on an opium bed smoking an exaggeratedly large opium pipe surrounded by a mass of opium balls, scales and storage boxes.
Supported using public funding by Arts Council England. Additional support provided by institute français. Part of China Now.