Hans Schabus
Next Time I'm Here, I'll Be There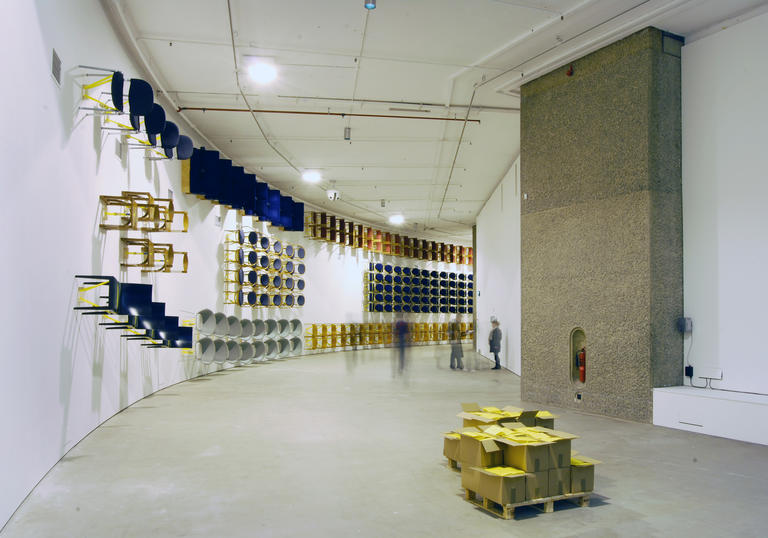 Drawing from the unique architectural vocabulary of the Barbican Centre, Hans Schabus' first UK solo show offered visitors new experiences and insights into this utopian London landmark.
Well known for his subterranean excavations, obsessions with digging and tunnelling as well as demolishing and rebuilding anew, Austrian artist Hans Schabus's practice explores ideas around fictional journeys as well as the transient nature of public space.
Drawing inspiration from the fact that the 80 metre length of The Curve wall mirrors that of a large aeroplane, Schabus presented an installation of 461 chairs, dramatically arranged on a 90˚ angle along the crescent-shaped wall. The chairs, sourced exclusively from the Barbican Centre, provided an archaeology of the design history and embodied the diverse nature of its activities.
Elsewhere, sound was streamed through 12 speakers from specific points around the Barbican Centre.
Supported using public funding by Arts Council England. Additional support provided by East and Austrian Cultural Forum.