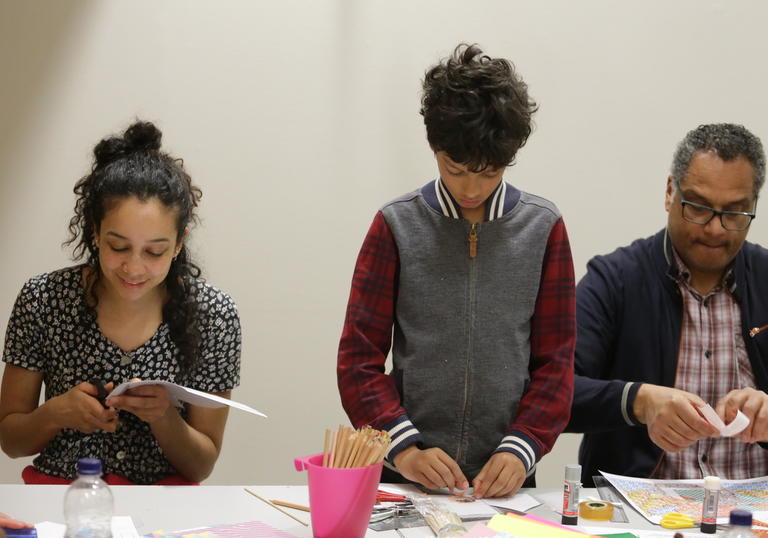 Barbican Blocks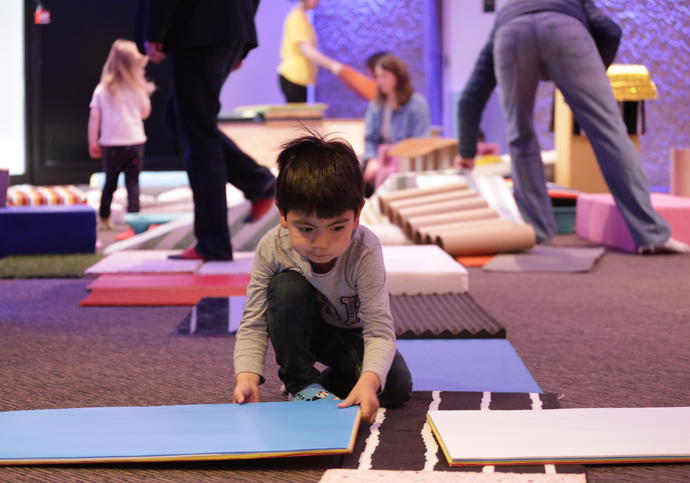 Barbican Blocks
Suitable for under-fives and their families
Play, build and invent in a world of texture and colour for under-fives and their families.
A freestanding cube unpacks to become a selection of blocks made out of all sorts of materials that young children can use to shape the space around them in a sensory adventure.
Barbican Blocks is produced by Pop up Parks and Co-DB in collaboration with Barbican Guildhall Creative Learning.
Upcoming sessions
Framed Film Festival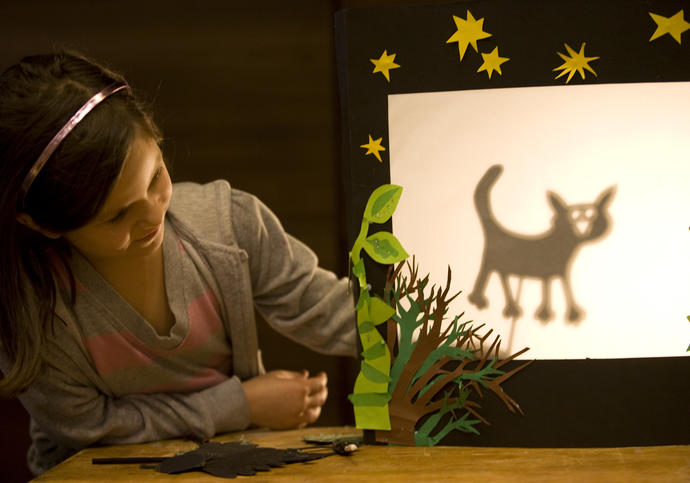 Free Family Workshops
Part of:Framed Film Festival
Come along to a day of free creative workshops for all the family, led by a host of incredible artists, inspired by the love of film.  Our workshops run all day from 10am–5pm. 
Find out more
Basquiat: Boom for Real Family Workshops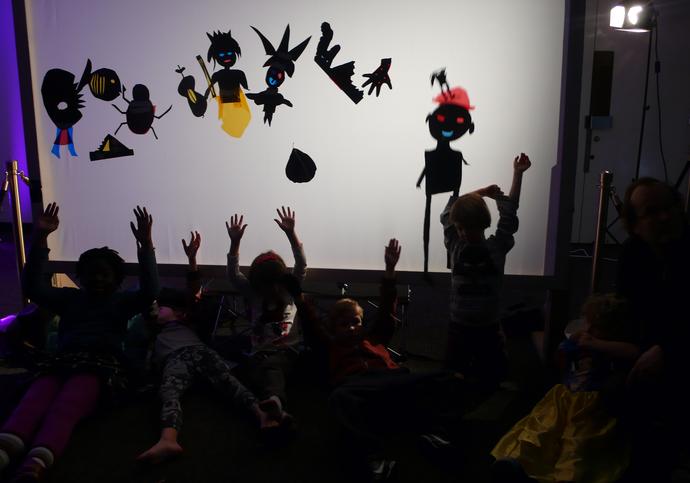 Basquiat Family Workshop
The first large-scale exhibition in the UK of the work of American artist Jean-Michel Basquiat, the pioneering prodigy of the 1980s downtown New York art scene is in our Art Gallery. 
You can come see the exhibition and complete our Activity Sheet, or attend one of our Basquiat: Boom for Real Workshops.
Find out more
Framed Film Club + Extra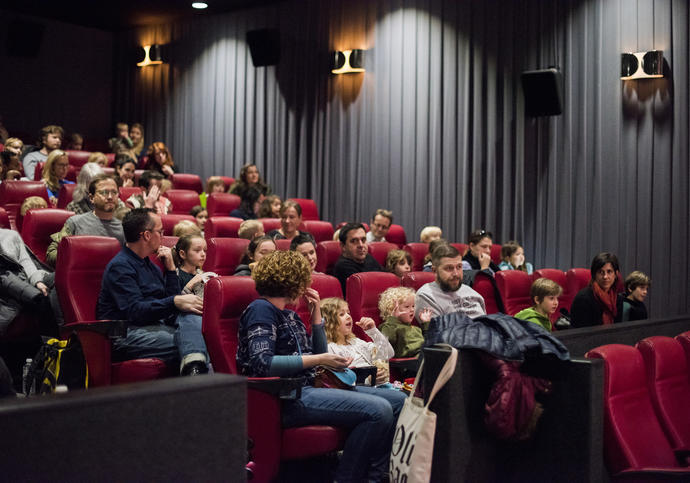 Framed Film Club + Extra
Every Saturday at 11am come and watch films in Cinemas 2 & 3 from all over the world, specially selected for our family audiences and smaller cinephiles. On the last Saturday of every month, Framed Film Club Extra offers a free hands-on, artist-led workshop an hour before the film.
Upcoming sessions
Big Barbican Adventure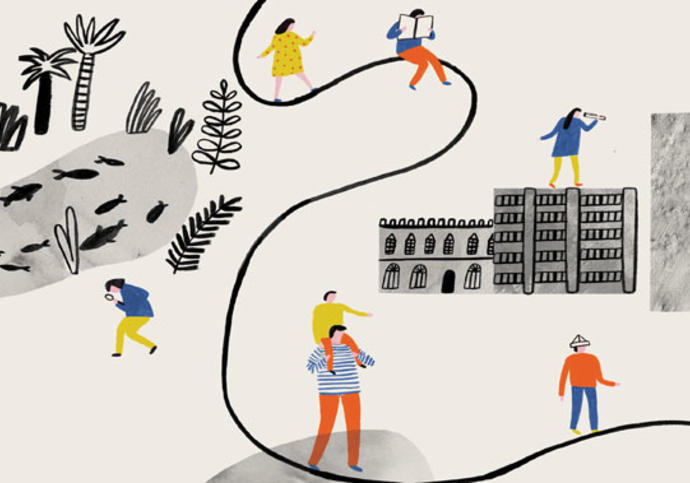 Explore the Barbican in this do-it-yourself adventure trail for families
Calling all intrepid adventurers... Explore the Barbican in this do-it-yourself adventure trail for families. Set off to discover the secrets of the Barbican through cryptic clue solving, drawing and games.
More info
Discover
Meet the many faces of the Barbican, from curating to marketing, press to programming, gardening to gift shop, as we introduce you to the people that bring the Barbican Centre to life every day.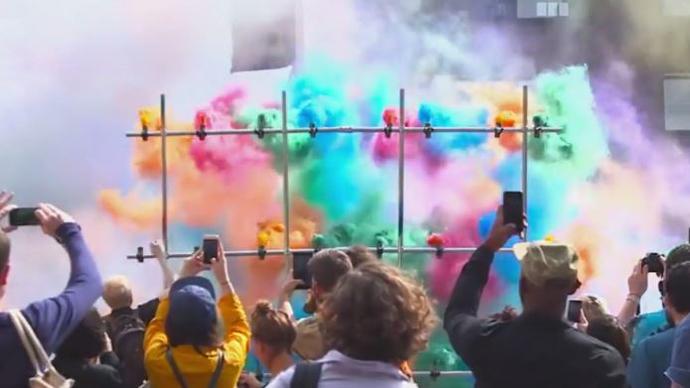 Subscribe to our YouTube channel for artist interviews, trailers and exclusive video content from across our programme plus short films inspired by the Barbican.
Join Young Barbican
Be there when it happens with discounted access to unmissable art and entertainment as well as events and creative opportunities for 14-25 year olds