Press room
Hidden Figures – Jacqueline Audry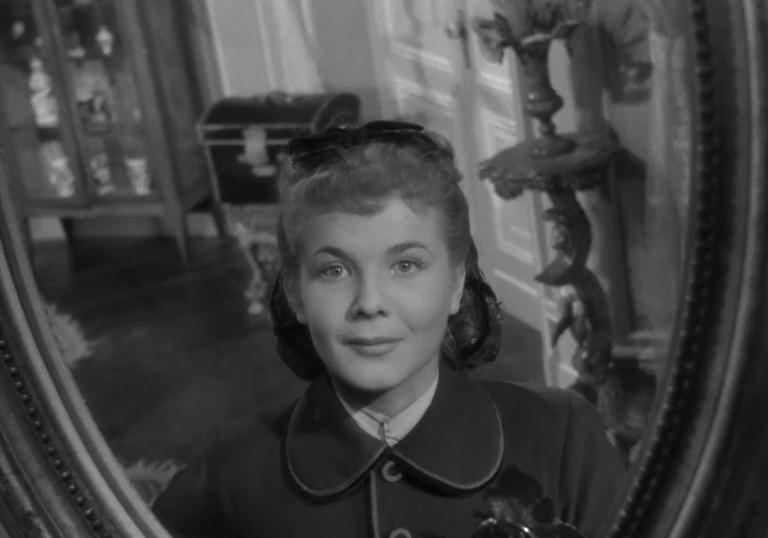 Olivia, France 1951 Dir Jacqueline Audry
14 Jul – 25 Jul
www.barbican.org.uk/whats-on/2021/series/hidden-figures-jacqueline-audry
Barbican Cinema welcomes back Hidden Figures in July with a celebration of the rarely screened work of pioneering French director Jacqueline Audry, whose film adaptations brought playfulness, mischief and a feminist eye to classic literary texts.
Jacqueline Audry was by far the most prolific female director working in France in the 1940s and 50s, and was one of the most daring French filmmakers of the time, creating a series of female-focused dramas that commented on women's role in society, which put female, and often queer, sexuality at the centre of the story.
The programmes, curated by Barbican Cinema's Alex Davidson, features two of Audry's most successful literary adaptations: Olivia (1951) – including a BAFTA nominated performance from Edwige Feuillère and adapted from the Dorothy Bussy novel –  is set in a girls' finishing school and dared to embrace queer female sexuality (heavily cut when originally screened in the UK); and Huis Clos (1954), her adaptation of Jean-Paul Sartre's play, featuring the famous line 'Hell is other people,' is a marvellous, bitter interpretation with a tremendous performance from Arletty as a fiery lesbian spending eternity with two people with dark secrets.
Alex Davidson, Barbican Cinema Curator says:
"Female transgression and a feminist determination to destroy archaic power dynamics pulsate through Audry's best work. No one else was making films like these at the time. Recognition of her status in world cinema is long overdue."
Hidden Figures is a regular strand, which celebrates filmmakers who, despite directing ground-breaking films, have been neglected in the canon of world cinema.
Filmmakers previously featured are Lina Wertmüller, Euzhan Palcy and Ha Gil-jong.
 
Olivia (15*)
Wed 14 Jul 6.10 pm, Cinema 1 + Introduction by Dr. Clara Bradbury-Rance
Sun 18 Jul 3.00 pm, Cinema 1
Then available on Barbican Cinema On Demand: Mon 19 Jul - Sun1 Aug.
Queer passions run deep in a French finishing school in Jacqueline Audry's remarkable adaptation of Dorothy Bussy's novel.
Olivia, an English teenage girl, joins a 19th century French finishing school and falls in love with one of the headmistresses in this daring landmark depiction of lesbian desire, newly restored in its original, uncut version. Her same sex attraction provokes crises in other teachers and schoolgirls, especially when it appears that Olivia's love may be requited.
The film caused a sensation, and was cut in both the UK and the US (it was renamed The Pit of Loneliness in the latter, presumably to cash in on Radcliffe Hall's scandalous lesbian novel of a similar name). Nonetheless, Edwige Feuillère was nominated for a BAFTA for her striking performance as the object of Olivia's passions. Excellent support is provided by Cat People's Simone Simon as the school's other schoolmistress, consumed by petty jealousies.
As well as its status as a key work of queer cinema, Audry offers a sensitive yet unflinching portrait of adolescent sexual awakening and the confusions and traumas of youth. Co-written by her sister Colette (a left-wing activist who was friends with Simone de Beauvoir), it's a remarkable achievement.
France 1951 Dir Jacqueline Audry 88 min
Huis Clos (12A*)
Tue 20 Jul, 6.10 pm, Cinema 1
– with an introduction by Season Curator Alex Davidson
& Sun 25 Jul 3.00 pm, Cinema 1
"Hell is other people" – Jacqueline Audry adapts Jean-Paul Sartre's play and creates a ruthless yet droll, splendidly acted vision of humanity and the afterlife.
Two women and a man find themselves in a lavish hotel foyer and are allocated their room. As they realise that they are condemned to spend the afterlife with each other, they are taunted by visions of their lives, as those that knew them react to their deaths.
Audry opens up Sartre's play to show the characters' previous liaisons to devastating effect, while retaining the claustrophobic intensity of the original.
A sharp turn away from the period melodramas that made her name, Audry emphasises the black humour of Sartre's existentialist play, and elicits tremendous performances from her cast. Gaby Sylvia stars as a hopelessly romantic woman with a dark secret and Frank Villard plays a feckless reporter.
Best of all is Les Enfants du paradis star Arletty, who tears the screen apart as an acid-tongued lesbian who delights in taunting her fellow guests.
France 1954 Dir Jacqueline Audry 95 min
Barbican Cinema has been supported by the Culture Recovery Fund for Independent Cinemas in England which is administered by the BFI, as part of the Department for Digital, Culture, Media and Sport's £1.57bn Culture Recovery Fund supporting arts and cultural organisations in England affected by the impact of COVID-19. #HereForCulture.
Box office: The Barbican believes in creating space for people and ideas to connect through its international arts programme, community events and learning activity. To keep its programme accessible to everyone, and to keep investing in the artists it works with, the Barbican needs to raise more than 60% of its income through ticket sales, commercial activities and fundraising every year.
Donations can be made here: barbican.org.uk/donate