Press room
Barbican announces Voices from the Lake and Musics from Summerisle concerts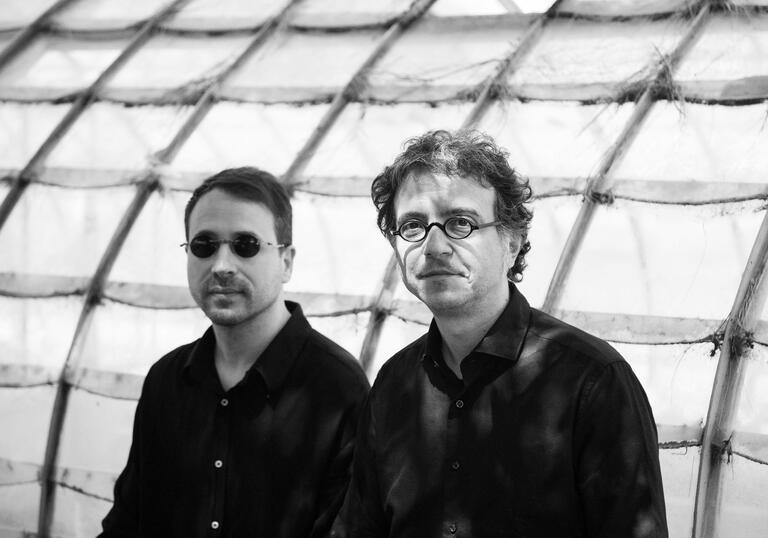 Just Announced for September 2022 
Voices from the Lake
+ Grand River
Voices from the Lake, the project of Italian DJs and producers Donato Dozzy and Neel, was formed during the 2011 edition of Labyrinth Festival in Japan. This autumn they will bring their nonconformist version of ambient and leftfield techno to the Barbican Hall for the first time, performing their self-titled debut album in full.    
Both masters of their craft before combining forces, their joint output paints vivid, multi-layered soundscapes with slowly unfolding rhythm and texture, producing some of the most inventively entrancing ambient techno in the scene.
Voices from the Lake fist came out on Prologue in 2012 and was a prime example of the pair's incredible ear for sound design. This was followed by Live at MAXXI in 2015, a recording of a live performance from the Museum of Modern Contemporary Art in Rome. In both live and recorded settings, the duo explore experimental underwater sounds influenced by nature, drums, and minimalism.
Berlin-based, Dutch-Italian composer and sound designer Aimée Portioli, who records and performs as Grand River, will be opening tonight's show with FOG – a live performed audio-visual piece, which can be described as a journey between the comfortable feeling of the known and the uncomfortable exploration of the limits of one's incomprehension. FOG's concept, musical composition, arrangements and sound design are by Grand River and concept, visual art and filming by media artist Marco Cicer.
Produced by the Barbican 
On sale to Barbican patrons and members on Wed 22 June 2022 
On general sale on Fri 24 June 2022
Just Announced for June 2023
Musics from Summerisle / The Wicker Man
Featuring Magnet, Gazelle Twin & Alasdair Roberts
The Barbican's music programme in June 2023 sees the world premiere performance of the score for The Wicker Man featuring the original musicians who recorded it, in a 50th anniversary celebration of this legendary British cult horror film.
(Please note that this event will not feature a screening of the film).
The event will be focused around Paul Giovanni and Gary Carpenter's film score and performed live by Magnet – original soundtrack musicians Andy Tompkins, Bernie Murray, Ian Cutler, Michael Cole and Lesley Mackie – and led by Gary Carpenter (The Wicker Man's Associate Musical Director).
The evening also features two related sets: Gazelle Twin & NYX Drone Choir present an expansion of GT's 2018 Pastoral album with arrangements by NYX Music Director Sian O'Gorman, including electronic contortions of Blake's Jerusalem and The Wicker Man's Fire Leap. Scottish folk musician Alasdair Roberts performs a song suite entitled G-AXZN – a dark-ambient journey over Summerisle. Visuals by Seamus Flannery.
In memory of Paul Giovanni (June 2, 1933 – June 17, 1990).
Produced by Paul Smith / blastfirstpetite. Presented by the Barbican.
On sale to Barbican patrons and members on Wed 22 June 2022 
On general sale on Fri 24 June 2022
Voices from the Lake + Grand River: Wed 21 Sep 2022, Barbican Hall, 7.30pm Tickets £20 – 25 plus booking fee
Musics from Summerisle / The Wicker Man Featuring Magnet, Gazelle Twin & Alasdair Roberts: Sat 24 Jun 2023, Barbican Hall, 7.30pm Tickets £25 – 30 plus booking fee