Press room
Barbican announces return of audiences to the Hall with in-person concert tickets going on sale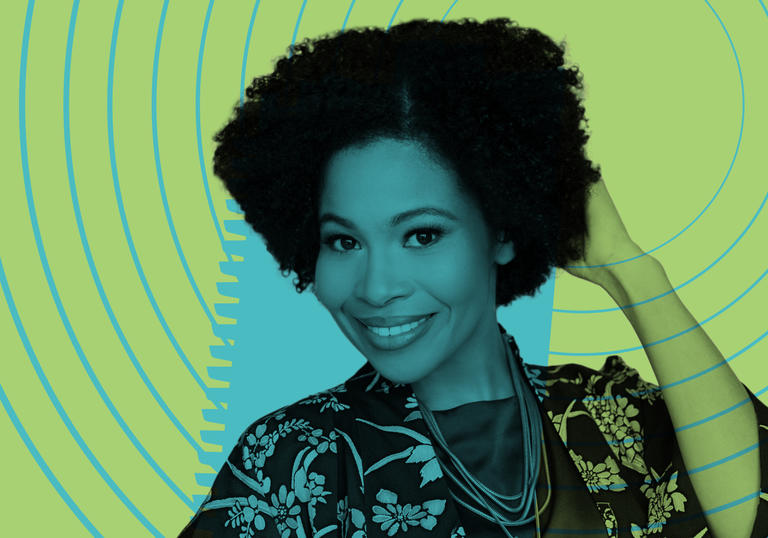 Barbican announces the return of live audiences to the Hall, with in-person tickets going on sale for Live from the Barbican concerts from 17 May onwards; featuring Shirley Collins, This is The Kit, world premiere of Errollyn Wallen's Dido's Ghost, Sheku & Isata Kanneh-Mason, George the Poet, and Britten Sinfonia with Thomas Adès
Today the Barbican announces that in-person tickets for concerts scheduled after 17 May 2021 will go on sale to Barbican patrons on Wednesday 21 April, Barbican members on Thursday 22 April and will be on general sale from Friday 23 April 2021.
The spring/summer concerts of the acclaimed Live from the Barbican series will take place as livestreams until 17 May and then continue to be accessible online for a global livestream audience, as well as for a reduced, socially distanced live audience in the Barbican Hall.
Tickets are £20 – 40 for live audiences in the Barbican Hall, and £12.50 to access the livestreams. Once livestream tickets are bought ahead of the concert, audiences have an additional 48 hours to re-watch the concert after the event. Discounted tickets at £5 and £10 are available to 14 – 25-year-olds through Young Barbican and over 1000 free stream passes are being offered to schools and community groups in London, as well as schools further afield in Manchester, Harlow and Norfolk, through Barbican Creative Learning.
In line with Government guidance, safety measures will be in place, including operating at a reduced, 50% capacity in the Hall, one-way systems to ensure a safe and socially distanced flow of visitors through the space and sanitiser stations. Visitors are required to wear face coverings, unless exempt, and tickets need to be booked online at barbican.org.uk in advance of a visit.
Information about all safety measures that are in place when visiting the Barbican Centre can be found here.
Upcoming Live from the Barbican concerts in spring/summer 2021 feature:
The London Symphony Orchestra will present a series of shorter concerts without intervals to socially distanced audiences between 18 May and 13 June 2021 in the Barbican Hall. The concerts feature conductors Sir Simon Rattle and Michael Tilson Thomas, pianist Yuja Wang and violinist Patricia Kopatchinskaja. https://lso.co.uk/
The Barbican believes in creating space for people and ideas to connect through its international arts programme, community events and learning activity. To keep its programme accessible to everyone, and to keep investing in the artists it works with, the Barbican needs to raise more than 60% of its income through ticket sales, commercial activities and fundraising every year. Donations can be made here: barbican.org.uk/donate.
Upcoming Live from the Barbican concerts in spring/summer 2021 – full event details
Moses Boyd: Live from the Barbican
Sun 18 Apr 2021, Barbican Hall, 8pm (rescheduled from 17 Jan 2021)
Tickets £12.50 (livestream)
South London artist, producer, composer and bandleader Moses Boyd presents material from his critically acclaimed 2020 debut solo album Dark Matter (independently released on his own label Exodus Records), which was shortlisted for the Mercury Prize. He will be joined by his band featuring Artie Zaitz (guitar), Ranato Paris (keys) and Quinn Oulton (saxophone). 
2020 AIM Breakthrough artist of the year, double MOBO & Jazz FM Award winner, Boyd's live and studio collaborations have been as varied as they have been prolific. He also is co-leader and co-producer of the ferocious semi-free group Binker and Moses with saxophonist Binker Golding, and he has collaborated with artists including DJ Lag (Beyoncé), Kelsey Lu, Klein, Nubya Garcia, Obongjayar, Zara McFarlane, Sons of Kemet, Floating Points and Four Tet.
Alongside acclaimed solo projects through his Exodus record label, he has produced original scores for film and major Paris fashion shows, hosted radio on BBC 1 / 1Xtra and co-presented the Jazz 625 TV special on BBC 4. 
Produced by the Barbican
Echoes of Scotland: Live from the Barbican
BBC Symphony Orchestra and Alpesh Chauhan
Sun 25 Apr 2021, Barbican Hall, 8pm (rescheduled from 14 Mar 2021)
Tickets £12.50 (livestream)
Performers
BBC Symphony Orchestra
Alpesh Chauhan conductor
Timothy Ridout viola
Programme
Mendelssohn Symphony No.3
Sally Beamish Under the Wing of the Rock: Viola Concerto No. 3 (2006) – London premiere
Peter Maxwell Davies An Orkney Wedding, with Sunrise (version for chamber orchestra) (1985)
In this performance, Associate Orchestra BBC Symphony Orchestra and conductor Alpesh Chauhan present a programme with music from across three centuries inspired by Scotland: From Mendelssohn's heartfelt homage to the nation, his Symphony No.3, inspired by a visit to the ruins of the Holyrood Chapel in Edinburgh to Peter Maxwell Davies' raucous portrait of an Orkney Wedding, a piece which concludes with one of the great sunrises depicted in music (replete with bagpipes), via the London premiere of Sally Beamish's Gaelic lullaby inspired third viola concerto, with sought-after BBC New Generation Artist viola player Timothy Ridout.
Co-produced by Barbican and BBC SO
Find out more
Das Lied von der Erde: Live from the Barbican
London Symphony Orchestra and Sir Simon Rattle
Sun 9 May 2021, Barbican Hall, 8pm
Tickets £12.50 (livestream)
Performers
London Symphony Orchestra
Sir Simon Rattle conductor
Magdalena Kožená mezzo-soprano
Andrew Staples tenor
Programme
Mahler Das Lied von der Erde (arr Glen Cortese)
Music Director Sir Simon Rattle conducts the London Symphony Orchestra, the Barbican's Resident Orchestra, as they perform their first concert in the Barbican Hall since 15 March 2020. The programme includes Mahler's great song symphony Das Lied von der Erde and the orchestra will be joined by guest soloists mezzo-soprano Magdalena Kožená and tenor Andrew Staples for this deeply personal work.
Co-produced by the Barbican and London Symphony Orchestra
Find out more
Paul Weller with the BBC Symphony Orchestra and Jules Buckley:
Live from the Barbican
Sat 15 May 2021, Barbican Hall, 8pm (rescheduled from 6 Feb 2021)
Tickets £12.50 (livestream)
Barbican Associate Orchestra, the BBC Symphony Orchestra, and its Creative Artist in Association Jules Buckley, will be joined by legendary singer-songwriter Paul Weller for a concert reimagining Weller's work in stunning orchestral settings. In Weller's first live performance for two years, songs spanning the broad spectrum of his career from The Jam to as yet unheard new material will delight fans and newcomers alike. Classic songs including 'You Do Something to Me', 'English Rose' and 'Wild Wood' along with tracks from Weller's latest number 1 album 'On Sunset' will be heard as never before in brand new orchestral arrangements by Buckley.
Weller, who takes cultural authenticity to the top of the charts, reunites with 
Steve Cradock and special guest artists (to be announced in due course) for this one-off performance, which – in addition to the Barbican livestream – will be broadcast across the BBC including BBC Radio 2, 3, 6 Music, BBC Sounds, BBC TV and iPlayer.
Whilst the concert will reflect on some of Weller's back catalogue, as is typical of his constantly evolving career, it will look to the future with performances of songs from an album to be released on 14 May 2021. This exciting collaboration is the latest in a series of innovative concerts from the BBC Symphony Orchestra and Jules Buckley featuring non-classical artists which included a sell-out performance at the Barbican with Lianne La Havas in February 2020.
Paul Weller says: "After what will be around two years without being on tour, to play a show put together by Jules and the BBC Symphony Orchestra will be a really special moment for me."
Jules Buckley says: "To be able to collaborate with Paul Weller and the BBC Symphony Orchestra is truly amazing. Weller's genre-spanning tunes are timeless and working together to make these orchestral reworks promises to be something special. We are very glad to be able to bring music to people, especially in these crazy times."
Co-produced by Barbican and BBC SO
Find out more
Shirley Collins: Live from the Barbican
Sun 23 May 2021, Barbican Hall, 8pm (rescheduled from 15 Feb 2021)
Tickets £20 & £12.50 (livestream)
Legendary folk singer and one of England's most respected song collectors, Shirley Collins returns to the Barbican in a performance centred on material from her latest, critically acclaimed album Heart's Ease (Domino) which was released in Summer 2020. Shirley will be joined on stage by a band with music direction from Ian Kearey.
With Heart's Ease Shirley delivers a record even stronger than the previous album Lodestar, having completely regained her confidence and singing so well that you can't believe she was away for so long. The album is as compelling and original as Shirley's great albums from the Sixties and Seventies, featuring traditional songs from England and the USA, alongside new, non-traditional tracks and a burst of experimentation that hints at possible new directions to come.
Shirley Elizabeth Collins MBE is an English folk singer, song collector and perhaps the greatest living embodiment of the musical threads that connect the country with its history. As a significant presence during the Second English Folk Revival, Shirley formed a duo with her sister Dolly, who accompanied Shirley's raw and direct voice on piano and portative organ. Following a period of silence spanning three decades during which she barely sang, Shirley released Lodestar, her first new material since 1978, in 2016.
This Live from the Barbican date marks Shirley's return to the Barbican, following her live performance of Lodestar in February 2017.
Produced by the Barbican
This is The Kit: Live from the Barbican
Sun 30 May 2021, Barbican Hall, 8pm (rescheduled from 23 Jan 2021)
Tickets £20 – 30 & £12.50 (livestream)
This is The Kit, the musical project lead by Ivor Novello nominated singer-songwriter Kate Stables, present material from their latest album Off Off On (Rough Trade, October 2020). Richly illuminating and acutely sensitive to the pulses and currents of life, Off Off On is a record that feels like a lifeline in difficult times, moving against the tide, standing against the storm and encouraging listeners to keep going.
Recorded at Wiltshire's Real World Studios, this is the fifth album by the band and the follow up to 2017's critically acclaimed album Moonshine Freeze. 
Kate Stables has toured with The National, and has earned the adoration of peers, including Guy Garvey and Anaïs Mitchell. Here she will be joined by band members
Rozi Plain (bass/vocals), Neil Smith (guitar), and Jamie Whitby-Coles (drum/vox).
Produced by the Barbican
Errollyn Wallen – Dido's Ghost (World Premiere): Live from the Barbican
Sun 6 June 2021, Barbican Hall, 8pm (rescheduled from 5 June 2021, originally due to take place in Milton Court Concert Hall)
Tickets £20 – 40 & £12.50 (livestream)
Golda Schultz, Matthew Brook, Allison Cook, Henry Waddington, Nardus Williams, Dunedin Consort, Wesley Stace (libretto)
In the world premiere of Dido's Ghost – a new opera by composer Errollyn Wallen co-commissioned by the Barbican, Dunedin Consort, Mahogany Opera, and Philharmonia Baroque Orchestra and Chorale – Purcell's original opera, Dido and Aeneas, is framed within a haunting story from Ovid, with libretto by Wesley Stace.
Now living with his new wife Lavinia in the kingdom that he was destined to found, Aeneas welcomes Dido's sister Anna as a shipwrecked refugee. Tragic events repeat themselves however when the ghost of Dido warns her sister that the jealous Lavinia harbours murderous intentions. Dido's Ghost presents the story of Purcell's Dido and Aeneas, but from Aeneas's — rather than Dido's — perspective. Performed on period instruments, this new opera bridges the gap between worlds, both musical and historical, to reflect upon the long-ranging impact of Dido's death.
Developed in partnership with Mahogany Opera
Find out more
Thomas Adès at 50: Live from the Barbican
Thu 10 Jun 2021, Barbican Hall, 8pm
Tickets £20 – 30 & £12.50 (livestream)
Performers
Thomas Adès conductor/piano
Britten Sinfonia
Programme
Beethoven The Creatures of Prometheus: Overture, Adagio and Finale
Sibelius Rakastava
Janáček Concertino
Adès Shanty – Over the Sea (UK premiere*)
Adès Concerto Conciso
Associate Ensemble, Britten Sinfonia, returns to the Barbican to celebrate Thomas Adès's 50th birthday in style with a characteristically eclectic programme. Thomas Adès demonstrates all three facets of his music-making in this concert, where he will conduct his own music – and that of Beethoven, Sibelius and Janáček – as well as performing at the piano. At the heart of the programme is the UK premiere of Thomas Adès's new, Britten Sinfonia and Barbican co-commissioned work, Shanty – Over the Sea, for string orchestra, which creates a widening seascape through its cyclical verses. The concert is bookended with music from Beethoven's only ballet score, telling the mythical story of how Prometheus created humans. 
Co-produced by Barbican and Britten Sinfonia
Find out more
* Commissioned by Australian Chamber Orchestra, New Jersey Symphony Orchestra, Münchener Kammerorchester, Hong Kong Sinfonietta, Amsterdam Sinfonietta, Swedish Chamber Orchestra, Britten Sinfonia with Barbican Centre, Kammerorchester Basel with Gstaad Menuhin Festival & Academy, and Istanbul Music Festival.
12 Ensemble with Anna Meredith & Jonny Greenwood: Live from the Barbican
Sat 19 Jun 2021, Barbican Hall, 8pm (rescheduled from 25 Feb 2021)
Tickets £20 – 30 & £12.50 (livestream)
Generously supported by Trevor Fenwick and Jane Hindley
Performers:
12 Ensemble
Anna Meredith electronics
Eleanor Meredith live drawing
Jonny Greenwood tanpura
Programme:
Anna Meredith Moon
Jonny Greenwood Water
Shostakovich Chamber Symphony
One of the UK's leading chamber orchestras, un-conducted 12 Ensemble, is joined on stage by composer, producer and performer Anna Meredith and Radiohead's Jonny Greenwood for this special Live from the Barbican date.
The programme includes Anna Meredith's Moon – a piece for chamber orchestra with electronics and live visuals, provided by her sister, artist Eleanor Meredith, who will be responding to the music with live drawing and assembling of collages for each of the different phases of the moon; and Jonny Greenwood's Water, a work that came out of a collaboration with the Australian Chamber Orchestra following Radiohead's Australian tour in 2013 and which also found inspiration from Greenwood's travels to India.
The concert concludes with Shostakovich's familiar Chamber Symphony (after String Quartet No. 8), which the composer wrote over the span of three days in the summer of 1960, whilst working on the score of a Soviet-East German film in Dresden, inscribing it "In memory of victims of fascism and war".
Produced by the Barbican
Academy of Ancient Music/Vivaldi's Four Seasons: Live from the Barbican
Sun 27 Jun 2021, Barbican Hall, 8pm (rescheduled from 9 Mar 2021)
Tickets £20 – 30 & £12.50 (livestream)
Performers
Academy of Ancient Music
Richard Egarr director & harpsichord
Rachel Podger violin
Programme
Corelli Concerto Grosso No 1 in D major, Op 6; Concerto Grosso No 2 in F major, Op 6
Vivaldi The Four Seasons
Grimani Sinfonia from Pallade e Marte
In this concert, Richard Egarr gives his final Barbican performance as Music Director of Barbican Associate Ensemble Academy of Ancient Music. Violinist Rachel Podger joins the AAM on stage for Vivaldi's The Four Seasons, with the programme also including Corelli's Concerto Grosso No 1 in D major and No 2 in F major, plus a lesser-known gem of the early 18th century: the 'Sinfonia' from Maria Grimani's opera Pallade e Marte. This is performed as part of AAM's ongoing From Her Pen project, celebrating the work of female composers of the baroque and classical eras.
Co-produced by the Barbican and Academy of Ancient Music
Find out more
George the Poet: Live from the Barbican
Thu 1 Jul 2021, Barbican Hall, 8pm
Tickets £20 – 30 & £12.50 (livestream)
Generously supported by Trevor Fenwick and Jane Hindley
George the Poet will bring his innovative brand of musical poetry to Live from the Barbican this summer, with the show expected to also include some surprise elements.
The London-born spoken word performer of Ugandan heritage has received critical acclaim both as a recording artist and social commentator and has seen his work broadcast to billions of people worldwide.
His BBC Sounds audio series 'Have You Heard George's Podcast?' won a prestigious Peabody Award and five Gold British Podcast Awards, including the highly-coveted Podcast of the Year. The series conveys a new approach to podcasting in which artistry and advocacy are combined to empower audiences. It experiments with musical storytelling, expertly weaving poetry and conversation with intricate sound design, and a powerful original score by multi-platinum selling producer and composer Benbrick.
George is currently embarking on a PhD and also working on Chapter 3 of the podcast and we hope to hear more later this year.
Produced by the Barbican
Find out more
Sheku & Isata Kanneh-Mason in recital: Live from the Barbican
Sun 4 Jul 2021, Barbican Hall, 8pm (rescheduled from 25 Mar)
Tickets £20 – 30 & £12.50 (livestream)
Performers
Sheku Kanneh-Mason cello
Isata Kanneh-Mason piano
Programme
Bridge Sonata for Cello and Piano in D minor
Britten Tema Sacher
Rachmaninov No 1 The Muse & No 7 It Cannot Be from Fourteen Romances, Op 34
Bridge No 2 Spring Song from 4 Short Pieces; Mélodie for Cello and Piano in C-sharp minor; Scherzo
Britten Cello Sonata
Siblings Sheku Kanneh-Mason, cello, and Isata Kanneh-Mason, piano, return to the Barbican for their Barbican Hall recital debut. Fresh from their joyful performance with all their siblings as part of Live from the Barbican in November 2020 and following Sheku's recent win of the coveted 2020 RPS Young Artists award, the spotlight now focuses on the brother/sister duo as they perform works by Bridge, Britten, and Rachmaninov.
Produced by the Barbican
GoGo Penguin: Live from the Barbican
Sat 10 Jul 2021, Barbican Hall, 8pm (rescheduled from 21 Feb 2021) 
Tickets £20 – 30 & £12.50 (livestream)
Manchester trio GoGo Penguin present music from last year's self-titled master-work, GoGo Penguin - the third of their Blue Note Records trilogy of albums that commenced with 2016's Man Made Object - as well as their illustrious back catalogue. The trio have been internationally hailed as electrifying live performers, innovative soundtrack composers, and as a collective who channel electronic and club culture atmospheres alongside minimalist jazz and rock influences to create music that pulses and flows from the dancefloor to meditative inner-worlds, transporting us into brand new realms.
GoGo Penguin are Chris Illingworth (piano), Nick Blacka (bass), Rob Turner (drums) and Joe Reiser (sound), who will be joined for this special Live from the Barbican concert by lighting engineer, Lewis Howell, whose sculpted, cinematic lightscapes have been a key component of their live shows since 2014.
Their latest album GGP/ RMX (Blue Note Lab) is a brilliant, vivid, reimagination of their self-defining masterwork, GoGo Penguin (released June 2020 on Blue Note Records) and features an array of the world's sharpest artist-producers and remixers, including remixes from Cornelius, Machinedrum, Yosi Horikawa, Rone, Nathan Fake, 808 State, James Holden, Shunya, Clark, Portico Quartet and Squarepusher. GGP/RMX is released May 7, 2021.
The band returns to the Barbican's music programme following GoGo Penguin: Koyaanisqatsi in October 2017, where they presented their new score to a live screening of Godfrey Reggio's 1982 cinematic masterpiece Koyaanisqatsi; and their appearance as part of the 2015 EFG London Jazz Festival in a Gilles Peterson-curated night, collaborating with choreographer Lynn Page, creating a contemporary response to the 80s phenomenon of Jazz dance.
Produced by the Barbican
Nadine Shah: Live from the Barbican
Sun 18 Jul 2021, Barbican Hall, 8pm (rescheduled from 30 Mar)
Tickets £20 – 30 & £12.50 (livestream)
English singer-songwriter, musician and previous Mercury Prize nominee Nadine Shah returns in what will be her first Barbican show with her own band. Her music has been described as darkly powerful post-punk, and here she will present material from her fourth studio album Kitchen Sink (Infectious Music, June 2020), which has already received much critical acclaim.
Nadine Shah has previously appeared at the Barbican as part of the line-up for David Coulter's world premiere performance of Swordfishtrombones Revisited, his reinterpretation of Tom Waits' record, in October 2019.
Produced by the Barbican