Press room
Barbican announces Caterina Barbieri, Lucinda Williams and Kayhan Kalhor + Erdal Erzincan dates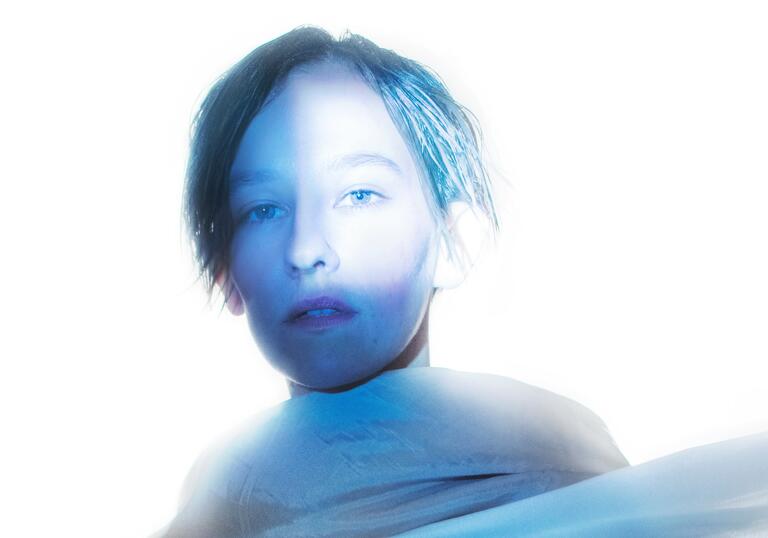 Caterina Barbieri
Italian composer and musician Caterina Barbieri brings her Spirit Exit live show to the Barbican this autumn, featuring brand new material from her upcoming album Spirit Exit (out on 8 July 2022 on her own label light-years). The new album is inspired by the sacred music and transcendental poetry of female mysticism, cyberculture and post-humanist theories; and it explores themes of human and technological interaction, technological intimacy and machine irony, as well as the human relationship to nature and environmental collapse.
Working across both old and new synthesizers, Barbieri's music has a minimalist focus, using repetition and pattern-based operations and investigating the polyphonic and polyrhythmic potential of sequencers to draw complex geometries in time and space.
Her 2017 breakthrough double-album Patterns of Consciousness has been named as one of the best releases of the year and the decade and the 2019 follow-up release, Ecstatic Computation, was also critically acclaimed. Caterina has written the soundtrack for 2021 American coming-of-age psychological thriller, Pascual Sisto's John and the Hole, and she has also scored fashion shows by Fendi, Gucci, Calvin Klein and Off-White.
Caterina Barbieri returns to the Barbican following her set as part of Sounds and Visions – a marathon weekend of classical and contemporary music, and film curated by Max Richter and Yulia Mahr in May 2018.
Produced by the Barbican 
On sale to Barbican patrons and members on Wed 6 July 2022 
On general sale on Fri 8 July 2022
Find out more
Just Announced for January 2023
Lucinda Williams
After more than forty years of music making, the pioneering, Louisiana-born, Grammy-award winning artist, Lucinda Williams, has returned to the gritty blues foundation that first inspired her as a young singer-songwriter in the late 1970s. Barbican audiences can hear her live again in January 2023, when she performs material from her 14th studio album, 2020's Good Souls Better Angels, alongside her band.
Good Souls Better Angels is the most topical album of Williams's career, reflecting on many dark realities that surround us – the dangerous world we live in, the constant barrage of a frightening news cycle, depression, domestic abuse, a man without a soul and the devil. But it is also tied together with themes of perseverance, resilience and ultimately, hope.
Lucinda Williams's last sold-out Barbican Hall show in July 2019 saw her performing the critically acclaimed, influential masterpiece Car Wheels On A Gravel Road in its entirety. 
Produced by the Barbican 
On sale to Barbican patrons and members on Wed 6 July 2022 
On general sale on Fri 8 July 2022
Find out more
Kayhan Kalhor + Erdal Erzincan
Master of the kamancheh (spiked fiddle), Grammy-award winning Iranian artist Kayhan Kalhor reunites with renowned Turkish bağlama (long-necked lute) player Erdal Erzincan for this special due collaboration at Milton Court Concert Hall. The evening is inspired by the classical music traditions of Persia and Ottoman Turkey, which both share the ancient modal compositional system known as maqam.
Their music is thoroughly modern and seeks to bring the listener into a trance-like realm by interweaving ecstatic rhythms with sensual melodic phrases. Improvisation also plays an important part in Kayhan and Erdal's intensely spiritual and emotional performances,
featuring instrumental compositions that flow into each other like one continuous work, with gently drifting passages in which the two instruments echo and improvise on different phrases.
Kayhan Kalhor and Erdal Erzincan's critically acclaimed album The Wind was released on ECM in 2006 and their collaboration has remained vibrant ever since.
Kayhan Kalhor, who is renowned for his collaborative work with a wide range of musicians, returns to the Barbican's music programme following appearances with New York-based string quartet Brooklyn Rider in 2013 and the Rembrandt Trio in 2017.
Produced by the Barbican in association with ArtStage
On sale to Barbican patrons and members on Wed 6 July 2022 
On general sale on Fri 8 July 2022
Find out more
Coming Up Soon 
Coming Up in 2023
Coming Up in 2024
Caterina Barbieri: Wed 26 Oct 2022, Barbican Hall, 7.30pm Tickets £15 – 20 plus booking fee
Lucinda Williams : Sat 21 Jan 2023, Barbican Hall, 7:30pm Tickets £25 – 40 plus booking fee
Kayhan Kalhor + Erdal Erzincan : Sat 21 Jan 2023, Milton Court Concert Hall, 7.30pm Tickets £25 plus booking fee