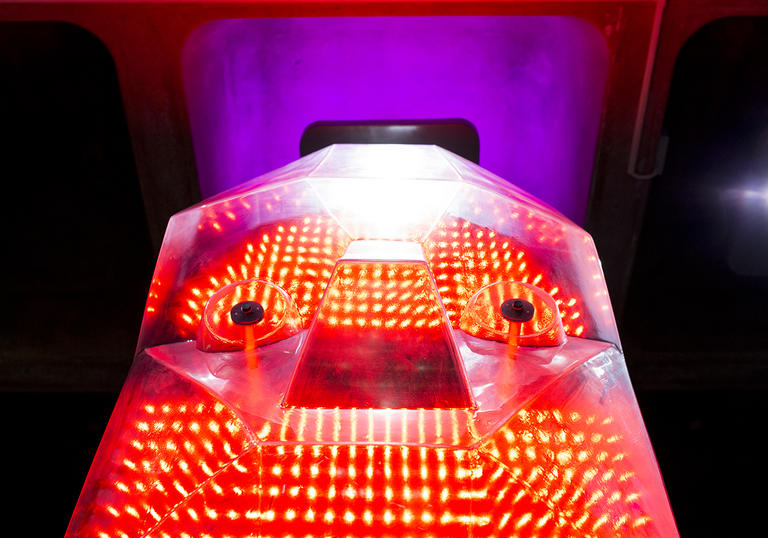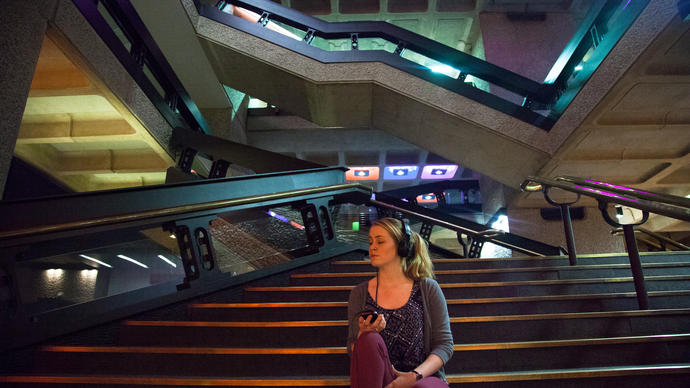 Watch: Edgelands - An Audio Journey
Roam the Barbican foyers using headphones to experience this audio journey, reframing the sounds and sights of the iconic arts centre as you discover an architecture of other spaces, resounding with the echoes of its Utopian foundations.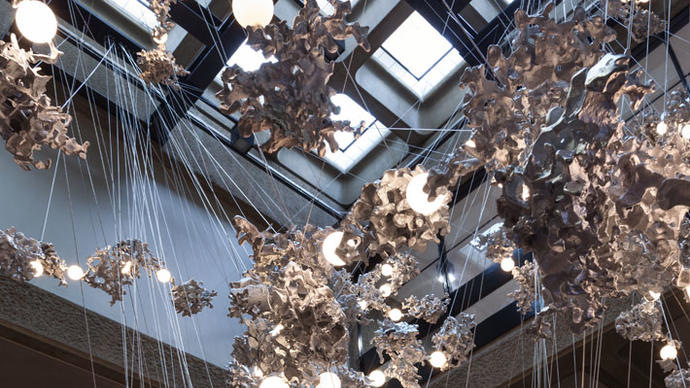 Watch: Bocci and Omer Arbel's 44
How do you build a light sculpture? Watch the making of our bespoke light installation, designed by Omer Arbel and produced by Bocci in this stunning timelapse.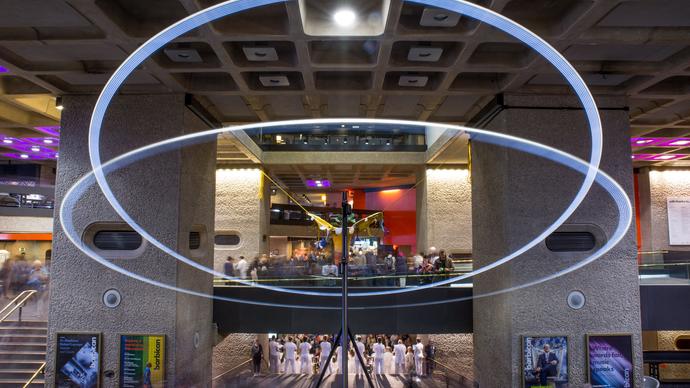 Watch: Possibly Colliding by FELD
From Berlin to the Barbican, digital craft studio FELD designed a spatial installation in the foyer, exploring the theme of collision as two revolving arms narrowly evade each other in a huge mobile of light and sound in constant motion.