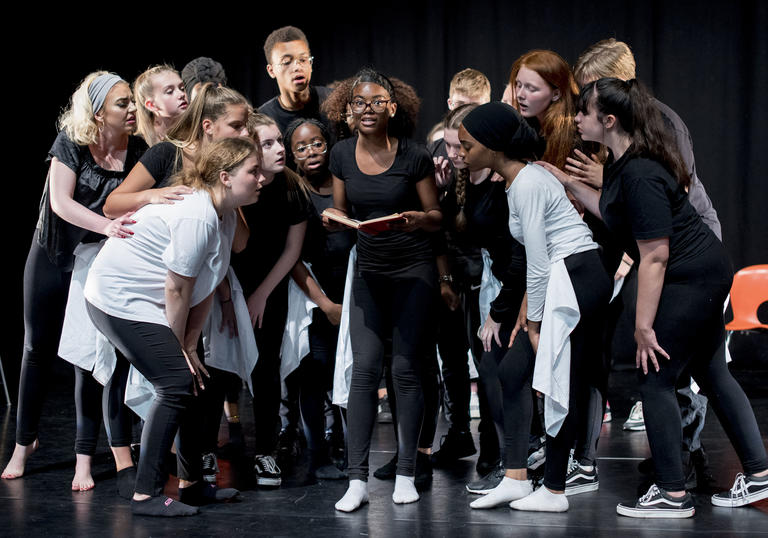 'We've set a goal to raise £50,000 this year in order to reach more young people and make the arts accessible to more members of our community.'
Sir Nicholas Kenyon, Managing Director
Kareem's Story
The story of Kareem Parkins-Brown is just one brilliant example of the transformative power of the arts. With the support of the Barbican Centre Trust, Kareem participated in the Barbican Young Poets programme. Not only is he now supporting other young artists, but he credits Barbican Young Poets with changing his life.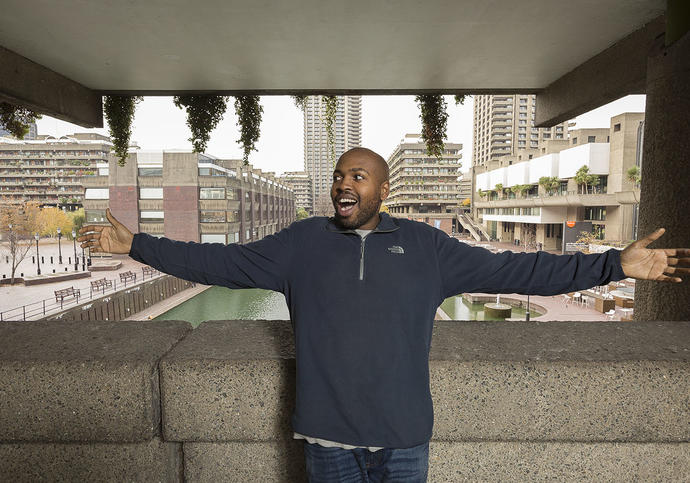 Kareem Parkins-Brown
Barbican Young Poet
'Young Poets gave me the tools and space for carving a better understanding of myself. From the age of 4 I have stammered. I saw conversations as routines I would be scored on, alienated because I couldn't communicate. When I got onstage at the Barbican to perform my poem 'Dream Dealer', the stammer disappeared. It confirmed that the stage was the only place in my life I'm able to speak uninterrupted. Now I know the arts world is where I'm supposed to be.
This is how much the Barbican Young Creatives programme meant to me.
I am so very grateful to everyone who supports the Barbican.'
Learn more about Barbican Young Poets. 
Donate today