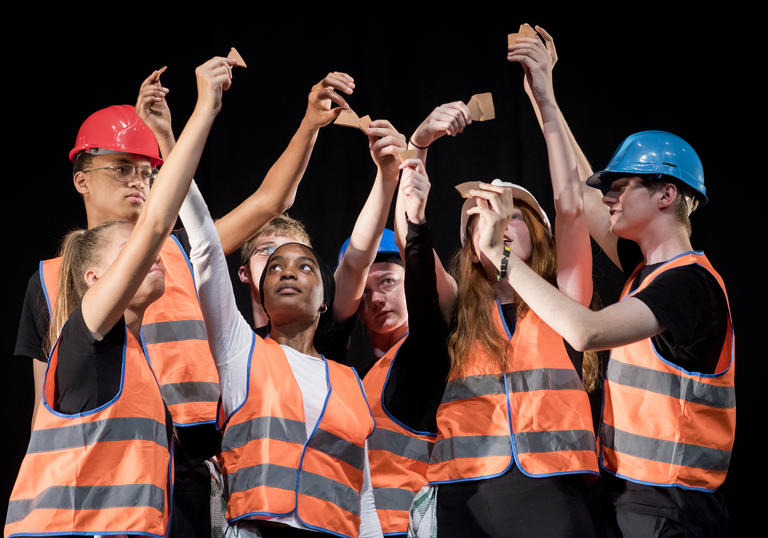 Will you make a donation today and help us inspire more people to discover and love the arts?
Help us reach even more people with our innovative Creative Learning programmes
One of our initiatives - our Associate Schools programme - is a tailored three-year partnership between the Barbican and schools with limited arts provision. We deliver a series of bespoke arts-based activities and projects, such as artist-led workshops and school visits, trips to the Barbican and training for teachers. 
This work inspires teachers to harness the power of creativity across the curriculum, and to widen access to the arts for all. Our 2016-2019 pilot Associate Schools programme engaged 3,335 young people with 68 individual projects, working with 166 artists and amassing 1,983 contact hours with teaching staff to ensure dramatic and long-lasting change at our partner schools. 
 
'Having access to arts and culture is very, very important for our students. It helps improve everything – from self-esteem and confidence to relationship and communication skills'
Laura, Drama Teacher,
The Garden School in Hackney, a school for learners with autism
As you might imagine, we are ambitious to deliver even more initiatives like this.   
Will you make a donation to help us continue to expand our Creative Learning programmes? 
Your support will help turn innovative ideas into life-enriching experiences, enabling all kinds of people – including learners in underserved schools – to develop creative skills for life. 
Your gift of £12 could cover the cost of a discounted ticket to a Theatre performance for a student from one of our Associate Schools
Your gift of £25 could provide a tour of our Art Gallery and a welcome lunch for a vulnerable adult
Your gift of £50 could enable a small group from a local charity or community group to visit our Art Gallery free of charge.   
Support our appeal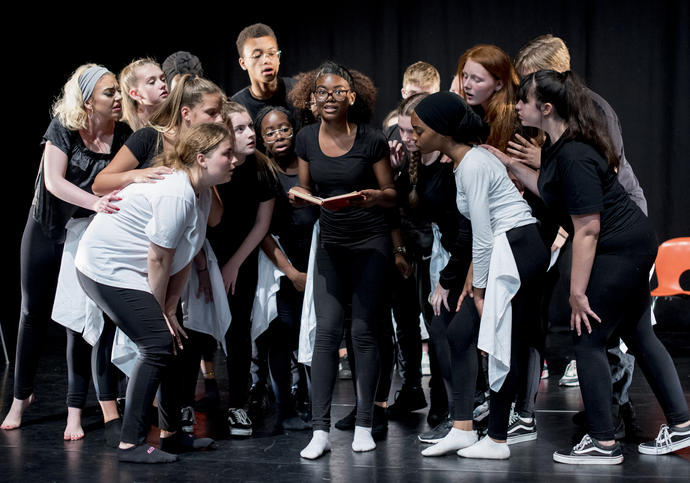 Award-winning learning
We recently won a national award for delivering 'real and long-lasting opportunities for young people and children' for our work with The Garden School, part of Barbican Guildhall Associate Schools Programme.
Our innovative programmes make a real and lasting difference to participants, teachers and the school communities.
Donate today
'We feel spoilt by all of the opportunities we have all experienced – both pupils and staff. The enrichment the pupils have experienced is unbelievable'
Deborah Snowden, Dance Teacher, The Garden School,
Part of Barbican Guildhall Associate Schools Programme
'Some of the students at The Garden School use the symbol 'home' to talk about the Barbican and that really summarises the power of the relationships we're building'
Bex Hand, Schools Engagement Manager, Barbican
With your help, we could do so much more.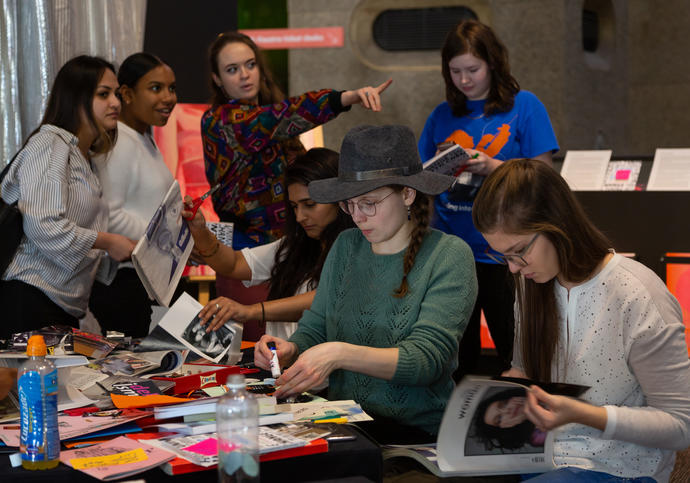 Donate today
Arts teaching time in secondary schools has fallen by 23% since 2010. We believe that no child should miss out on the benefits of arts-based learning. It's proven to improve behaviour, performance across the curriculum and future employability. Yet funding challenges and narrowing curriculums continue to threaten the status of the arts in mainstream education. 
You can help to turn pioneering ideas into life-enriching experiences for many more people, by supporting our appeal.
Donate