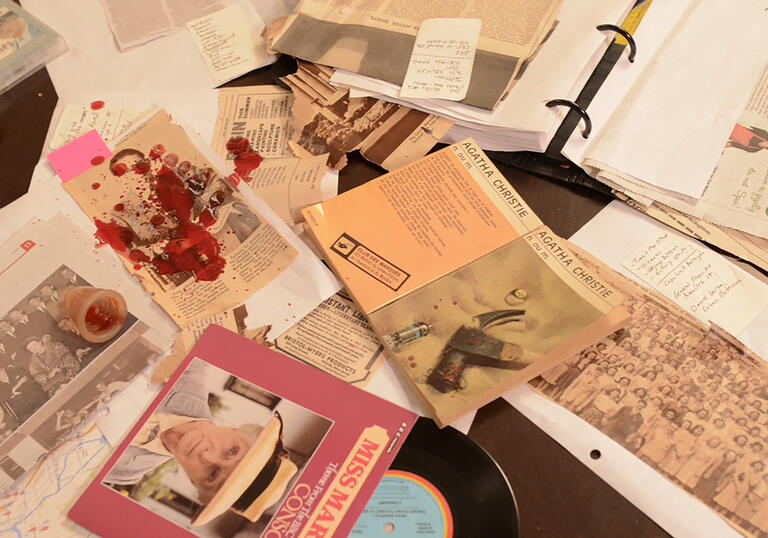 Lucy McKenzie, The Girl Who Followed Marple, 2014
A series of workshops and talks exploring the imaginative spaces of genre fiction as sites of comfort and conflict.
From mystery and science fiction to horror and romance: How can the Barbican be re-imagined as the scene of a crime, the setting for passionate encounter, or a refuge in a dystopian near-future?
A series of writing workshops hosted in the Barbican library, in collaboration with library staff, will open up different ways of thinking about and working with genre. The programme will culminate with an evening of film, readings and discussion grappling with the mixed feelings provoked by so-called 'good bad books'.  
All authors, artists and fans welcome.
Programmed by Anna Bunting-Branch and Naomi Pearce.