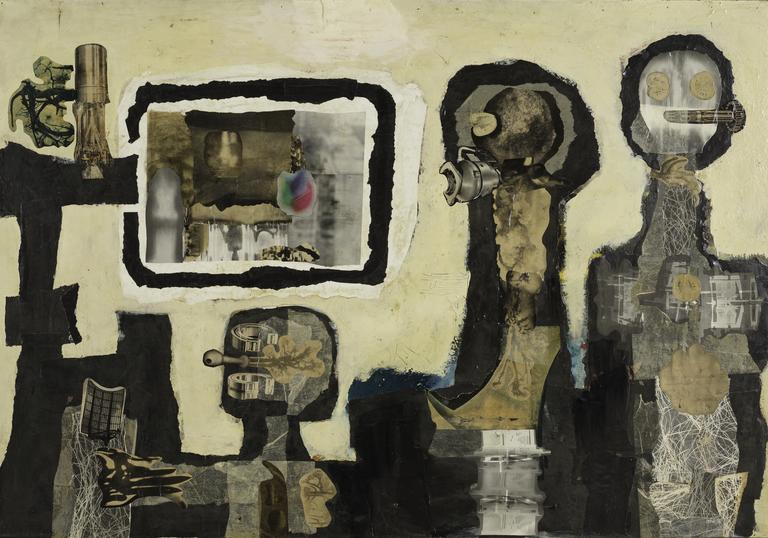 Members are invited to join us for an evening of art, crafts, talks, and drinks as we celebrate Postwar Modern and Out and About! 
This event is open to Members and Members' Plus and up to three guests. Guests will require their own ticket. 
The event will run 6-9pm. 
Postwar Modern: New Art in Britain 1945-1965
Art Gallery, 6.30-8.30pm
An ambitious and timely reassessment of art produced in Britain during the twenty years after the Second World War, this major exhibition looks at the country in the aftermath of a cataclysmic war that called into question religion, ideology, and humanity itself and the rich artistic imagery, forms, and materials these conditions gave rise to.
Visit the Postwar Modern exhibition page
Out and About: Archiving LGBTQ+ history at Bishopsgate Institute
The Curve, 6.30-8.30pm
Bishopsgate Institute stage a take-over of The Curve with an archive installation of objects, ephemera and media highlighting 40 moments and stories in London's LGBTQ+ history, including items documenting areas of pride, protest, performance and art; from the gay rights movement to the everyday celebrations and struggles of LGBTQ+ Londoners. 
About Artizine UK
Ioana Simion is a visual creative and arts facilitator, who believes creativity and play are essential for self-development. Ioana started Artizine UK in 2019, as a platform aiming to connect communities together through zine-making.
Artizine UK is a not-for-profit initiative dedicated to encouraging individuals to be creative through engaging and accessible art-making workshops. All the Artizine facilitators operate on a zero-waste guideline, which explores not only the physicality of reducing materials and embracing new, sustainable ways of making, but also reducing thoughts and creating space for mindfulness and wellbeing through art.
Reimaging Brutalism: Build your own Barbican Collage Workshop
Garden Room, drop-in 6-9pm
Concrete becomes paper and the Barbican, your own imagined playground. Using both archival and contemporary pictures of the Barbican, cut and paste your own designs to create collages that spark new conversations about the history, people and use of this iconic brutalist landmark.
Plaque-Making Workshop: Archiving LGBTIQA+
Conservatory, drop-in 6-9pm
Change ownership of who gets to tell history, document it, and commemorate it. Join us in a mission to overcome the absence of queer happiness in history by making plaques to celebrate our collective imagined futures. What can we transform into a plaque? It can be an old t-shirt or a chipped plate, whatever you have around your household. If you don't have anything to bring, don't worry, we'll provide all the materials.
Manifesto Writing Lab workshop
Conservatory Terrace, 6.15, 7.30, 8.15pm
It all starts with a manifesto…Radical, social, or artistic in nature, sometimes even revolutionary; manifestos are published declarations of intentions, motives or views by individuals or groups. Using their art as vehicle, the 48 artists featured in the Postwar Modern exhibition manifest a 'New', reimagined world in Britain after the Second World War. Get inspired by the pioneering spirit of the post-war period, dive into its history and learn what it takes to write a manifesto that can ignite change.
Sketchbook Making workshop
Conservatory Terrace, 6.15, 7.30, 8.15pm
Many of the artists in the Postwar Modern exhibition have kept diaries and filled sketchbooks with observations and ideas. These notebooks have now become artifacts, documenting one's intimate way of seeing the world. You don't have to be an artist to have a sketchbook, but you can become one by using it as part of your daily life! Learn how to make your own: from designing your own cover to binding it together, using accessible book-making and folding techniques.
Out & About! Curator Tours
The Curve, 6.30, 7.15, 8pm
Stefan Dickers, Special Collections and Archives Manager at Bishopsgate Institute will guide you through the stories and lived experiences behind a diverse range of objects, ephemera and media representing moments in London's LGBTQ+ history.
Postwar Modern: British Art from 1945-65 Curator Talk     
Garden Room, 7pm
Head of Visual Arts at the Barbican and Curator of Postwar Modern, Jane Alison joins us for an introductory talk, giving an exclusive insight into the curatorial process and the ideas and themes behind the exhibition.
Conservatory Photobooth
Conservatory Terrace, drop-in 6-9pm
Snap a selfie to remember against the beautiful greenery of the Conservatory and don't forget to use our hashtag #BarbicanMembers.
The Barbican Mixtape
Garden Room, 6-9pm 
An irreverent, cut-and-paste journey through the history of the Barbican Estate and Centre, as seen in promotional films, news items, music videos, TV drama, motion pictures, and other such things. This film, made by Jack Wormell, was commissioned by the Barbican Archive in celebration of the Barbican Estate's 50th anniversary.
Members' Lounge, 5.30-9pm 
Head to the Lounge to escape the hustle and bustle of the Centre and enjoy a drink in comfort. This March we've got some special drinks offers to celebrate 25 years of Membership and 40 years of the Barbican Centre. Try a 'Member 25', a twist on the classic French 75 combining gin, sugar, and lemon juice, topped off with Champagne and finished with a gin mist for £9, or splash out on a bottle of Bottega Prosecco Gold for £35.
Out and about archiving lgbtq history at bishopsgate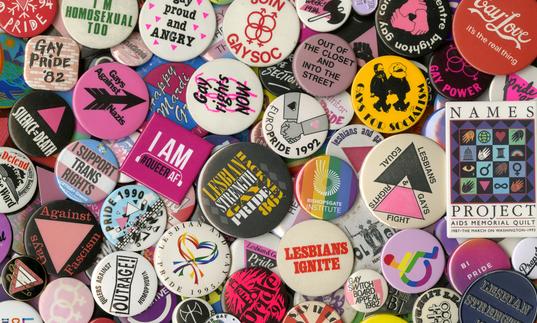 Archiving LGBTQ+ history at Bishopsgate Institute
Self guided architecture photo walk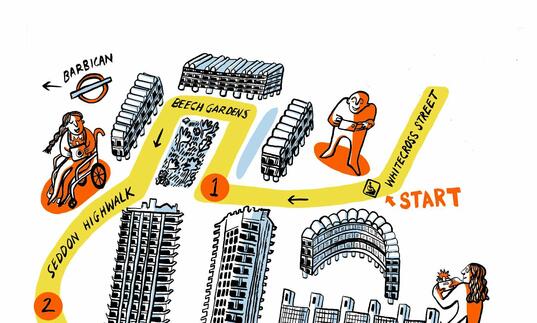 Self-guided Architecture Photo Walk
Member's Event
Members screenings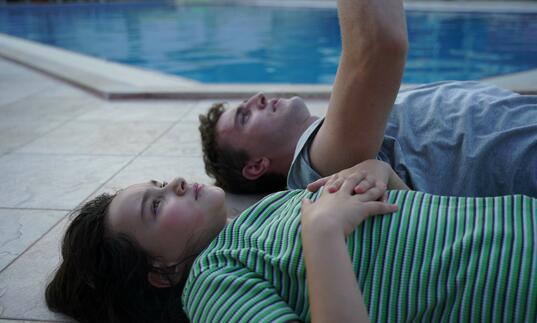 Location
The Art Gallery is located on Level 3 and can be accessed by stairs and lifts from Level G or via the Sculpture Court if coming from outside. 
Address
Barbican Centre
Silk Street, London
EC2Y 8DS
Public transport
The Barbican is widely accessible by bus, tube, train and by foot or bicycle. Plan your journey and find more route information in 'Your Visit' or book your car parking space in advance.
We've plenty of places for you to relax and replenish, from coffee and cake to wood-fired pizzas and full pre-theatre menus
Access
Doors normally in open position during exhibition hours. Ticket desk 98cm with a drop section of 76cm. Step-free access on each floor of the Art Gallery.
Mobility
The Art Gallery has two levels, linked by a flight of 24 stairs with an intermediate landing. A passengeroperated lift (76 x 110cm) connects the two floors. If you need assistance, staff will be happy to help.
Assistance dogs
Assistance dogs are welcome. If you prefer, you may leave your dog with a member of the gallery staff during your visit.
Large-print exhibition information
To request a large print copy, please call the Art Gallery on 020 7382 2382 before your visit.
For more access information, please visit our Accessibility section.
Enhanced security measures are currently in place at the Barbican.
As part of these measures only one reasonably-sized bag (no larger than 32cm L x 18cm W x 22cm H) per person may be taken inside our venues and all bags may be searched by a member of our team.
We ask that, where possible, visitors avoid bringing large bags to the Centre. If you do need to check bags into our free cloakrooms, we suggest arriving early. All bags deposited will be subject to search and random bag searches are also in operation.
Please also remember that belongings should not be left unattended at any time.
Thank you for your understanding – we look forward to welcoming you to the Barbican.