Splash, Scratch, Dunk! Films Made by Hand
On sale to members: 10am, Wed 24 March
On sale to public: 10am, Thu 25 March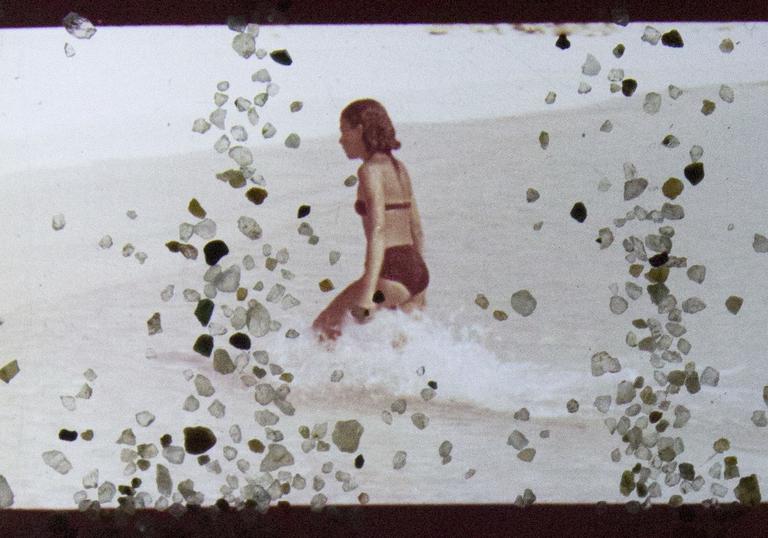 There exists an alternative history of cinema, one quite apart from commercial mainstream film, but also a distinct subset of experimental cinema: films made entirely by hand, without a camera.
Filmmakers have worked in this tradition since the 1930s, drawing, painting or scratching directly onto film; fixing materials to the filmstrip; purposefully decaying the film stock by bleaching or salting it, or leaving it buried in soil for months at a time.
In true DIY spirit, they have developed their own processes, welcomed chance outcomes, and experimented with an array of everyday tools and materials: brushes and felt-tip pens...but also household bleach, glitter nail polish, even bodily fluids!
The filmmakers have different aims, or aspirations, for their work, using the craft to articulate issues related to feminism, identity politics or to represent an attack on film itself.
This series of films made by hand includes pioneering, enduring classics of the genre alongside recent works by contemporary directors.
This season is presented in the context of the public programme complementing Jean Dubuffet: Brutal Beauty, an exhibition celebrating French artist Jean Dubuffet (1901-1985), one of the most singular and provocative voices in postwar modern art.