Pieces of Us
A kaleidoscopic series of solo performance works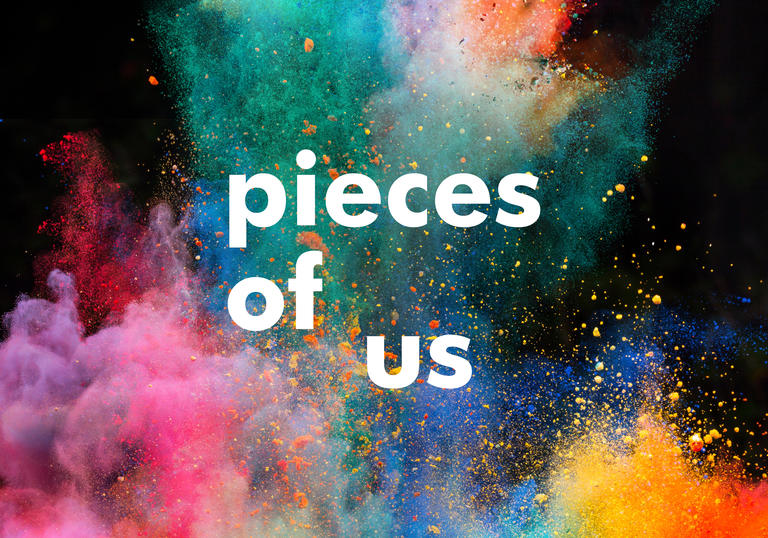 Pieces of Us is a kaleidoscopic series of short, stand-alone solo performance works created by Guildhall School students.
Written, directed and performed by the students in lockdown isolation across the world, these original performances will provide a unique and deeply personal snapshot of the diverse range of stories, artistry and lived experiences that exist within Guildhall's student community.
Conceived, written and performed by final-year Acting students, produced by Stage Management students and featuring original music created by Electronic and Produced Music students, Pieces of Us showcases the extraordinary skills of students from across all three Guildhall faculties.
Throughout the creation process, students have been supported by acclaimed writer, director and theatre maker Jude Christian, Artistic Associate at the Gate Theatre, and Lizzie Donaghy and Debra Tidd, stage management advisors.
Please note that some of the Pieces of Us performances may contain explicit language and adult themes.
Pieces of Us is free to watch, no registration required.
Presented by Guildhall School of Music & Drama
 
Performers/creators
Charlie Beck
Levi Brown
Sheyi Cole
Aoife Gaston
Brandon Grace
Caitlin Ffion Griffiths
Lily Hardy
Hope Kenna
Isla Lee
Genevieve Lewis
Dolly LeVack
Noah Marullo
Conor McLeod
Umi Myers
Zachary Nachbar-Seckel
Hassan Najib
Felix Newman
Sonny Pilgrem
Alyth Ross
Millie Smith
Sam Thorpe-Spinks
Tara Tijani
Nia Towle
Dan Wolff
Creative Team
Rose Dayan & Samantha Liquorish
company stage managers / creative producers
Katharine Hodgson, Miriam Houghton, Alexandra Rincon, Chloe Jones, Ross Carmichael, Kate Buxton, Emma Peace
stage managers / creative producers
Lizzie Donaghy & Debra Tidd
stage management supervisors
Lilian Chan, Danile Daszek-Green, Will Davenport, James Grout-Smith, Oskari Halsti & the Guildhall Electronic and Produced Music Department
composers