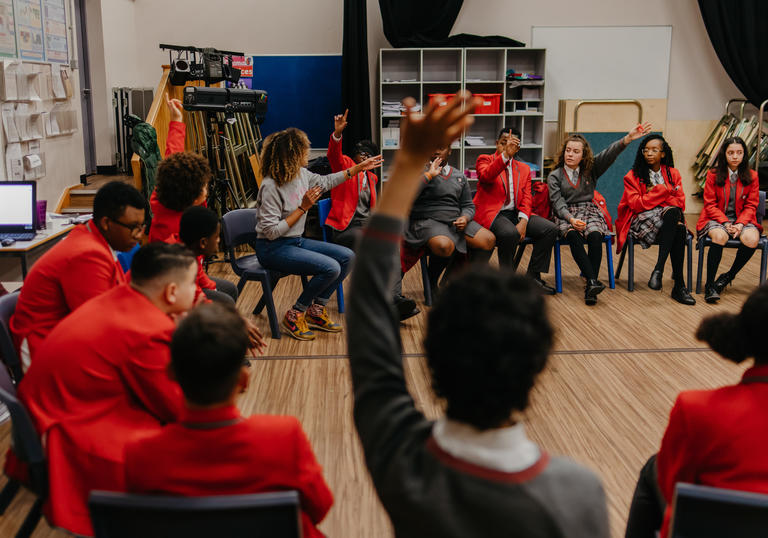 What you'll need
A computer (laptop or desktop), or phone with Zoom app installed, and access to speakers, microphone and a camera (optional)
Pen and paper if you like to make notes
This is a free but ticketed event. Once you've booked a ticket, you'll be sent instructions by email on how to join the Zoom call on the day of the event. 
There's a limited capacity of 30 tickets available and it's one ticket per participant.
If you're having issues accessing the event then please contact us at [email protected]
 
Discover: Careers Rewired
A downloadable resource with case studies exploring ways to develop students' knowledge of creative careers and fusion skills. Aimed at Key Stage 4 students.
Fusion Prize
The Fusion Prize is a competition run by two of London's newest cultural and education districts, Culture Mile and the Foundation for Future London at East Bank, which searches for innovative ways to upskill future generations, empowering them to meet the demands of today's employers.
The Fusion Prize invites schools, universities, charities, businesses, and others to work together and pitch ideas for innovative programmes or products designed to develop the creative, communication, organisational and thinking skills of London's children or young people through cultural experiences.
Hear about our latest offers, resources and opportunities for schools in our newsletter, sent every term by Barbican Guildhall Creative Learning.
In partnership with