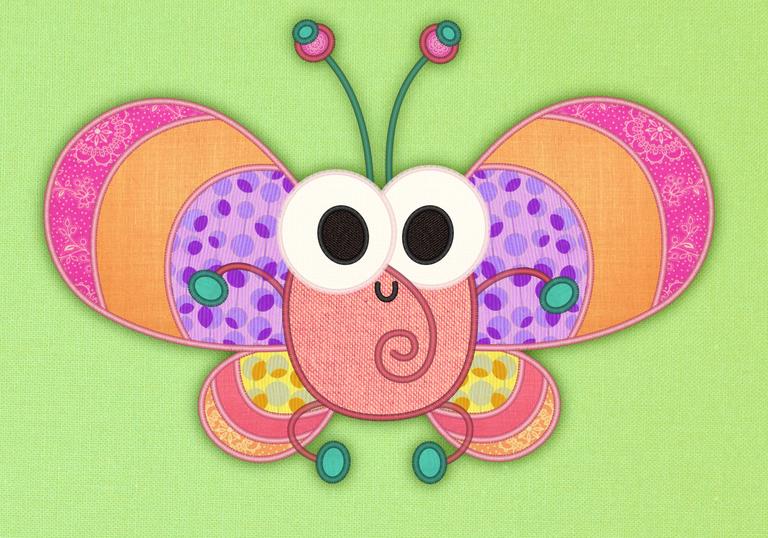 Booking fees
60p booking fee per online transaction, 70p by phone.
No fee when tickets are booked in person.
Booking fees are per transaction and not per ticket. If your booking contains several events the highest booking fee will apply. Booking fees do not currently apply to bookings for exhibitions in the Art Gallery. The booking fee may be reduced on certain events.
Programme
Ink (3D)
An octopus can't stop cleaning up. But sometimes, even though you have so many arms, you still cannot reach what you are aiming for.
Netherlands 2020 Dir Erik Verkerk, Joost van den Bosch 2 min
Patouille and the Parachute Seeds
Patouille and his friend Momo discover the amazing features of plants.
France 2021 Dir Ines Bernard-Espina, Melody Boulissiere, Clemetine Campos 6 min
Patchwork Butterfly
Butterfly has a small nose and doesn't know what to do with it. Luckily her friends Elephant and Fox are there to help.
Germany 2020 Dir Angela Steffen 4 min
Snipp, Snapp, Snut And The Colours
3 friends, Snipp, Snapp and Snut, live in a colourful clay world with the Squares who want to ban everything that's fun. 
Sweden 2020 Dir Cecilia Actis, Mia Hulterstam 5 min
Rawr
A little girl is faced with a major disappointment during lockdown.
Ireland 2020 Dir Sorcha McGlinchey 3 min
Damn It!
The ancient struggle between good and evil.
Germany 2021 Dir Elena Walf 1 min
Twoot Newt
A musical amphibian struggles with the difficult feelings of making art.
US 2021 Dir Jackie Snyder 4 min
Hedgehog Spikiney
A hardworking hedgehog runs a soup kitchen for the needy community but one night the food disappears.
Croatia 2020 Dir Tihoni Brčić 7 min
Embers the Dragon - Hurry Up Embers!
It's a beautiful day on Keiki Island. Embers the Dragon wakes in his cave but things immediately start to go wrong.
UK 2020 Dir Alex Walker 7 min
Blinded by Love
A man feels responsible for a vulnerable seedling and is willing to go to great lengths to protect it from all the dangers in the world.
UK 2021 Dir Yige Yang 3 min
Astralium
On a beach at twilight's dawn, a little girl meticulously builds up an ecosystem. She intends to make her little world perfect. But soon, the tide is coming in.
France 2020 Dir Lucie Andouche 5 min
Patchwork Tiger
Patchwork Tiger has a problem: he wants to play "Boo", but the Patchwork Pals don't want to. Will the Tiger find someone to play with?
Germany 2020 Dir Angela Steffen 4 min
Twin Trees
A brother and sister carry a tree in a small pot but when they meet a parrot and a fallen statue, they each have to choose their own journey.
France 2020 Dir Emmanuel Ollivier 4 min
Shift
When a simple boulder's peaceful existence is disturbed by the presence of a big rowdy bird, he finds himself forced to make a choice between his own stability and the lives of others.
US 2021 Dir Cam Swartz 7 min
Family Activities
Fun workshops, activities and watchlists for all the family, inspired by our programme.