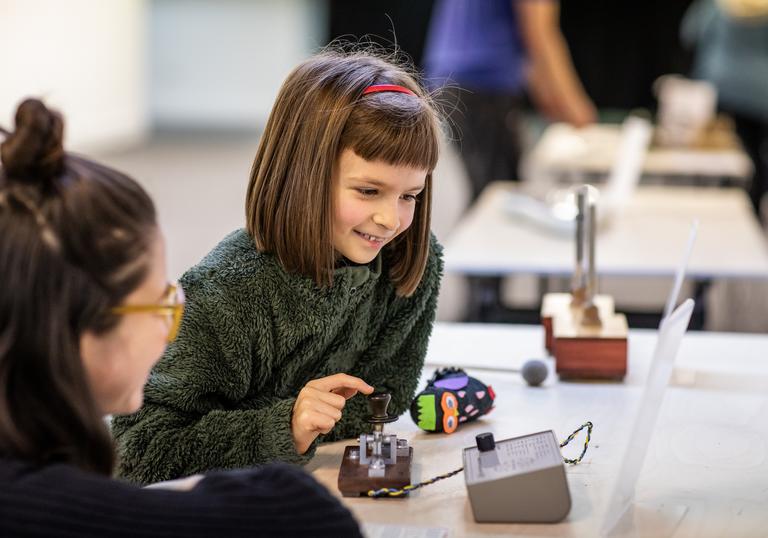 Workshop programme
Doodlebot Workshop
Discover the world of Robots with Paul Granjon. Create your own Doodlebot from craft and recycled materials and don't forget to take your doodlebot home at the end of the day.
Make time approx 1 hour
Age recommendation 7+
Book Corner
Kids can relax, read and look at books all about film and filmmaking in our book corner. Keep an eye out for books that inspired some of the films we're screening over the weekend.
Age recommendation 0+
Family Film Kiosk
Join artist Reza Ben Gajra at the Family Film Kiosk and enjoy a range of film-themed creative activities from drawing, colouring and collaging to puppet making.
Age recommendation 2+
Imaginary Creatures Workshop with SDNA
In this filmmaking and animation workshop imagine what the future and technology will look like and how we'll interact with it.  Design your own imaginary creatures and make them come to life on the screen.
Age recommendation 5+
Virtual Reality from Frame store
Experience The Avengers like never before. Try out exclusive Virtual Reality content created by Framestore with young people in mind. Make sure you sign up for a time slot on the day.
First come, first served. Duration approx 3min