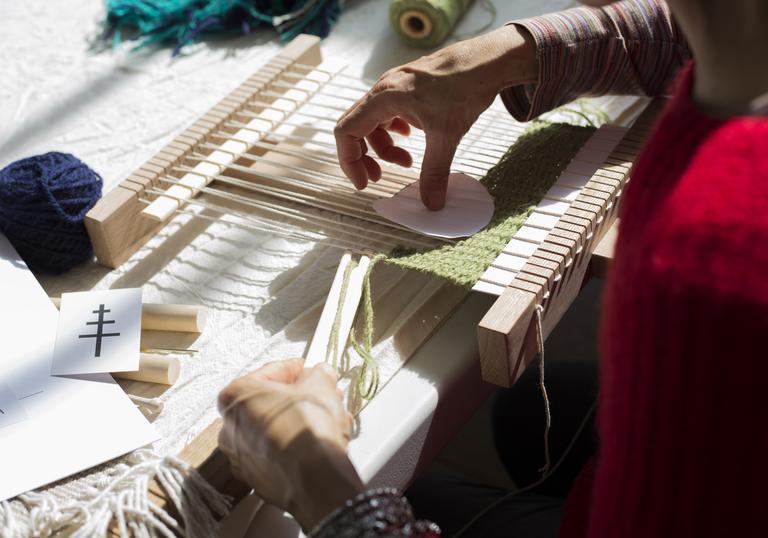 About the maker
Christabel Balfour studied at the Ruskin School of Drawing and Fine Art, where she specialised in woven sculpture. 
Since graduating in 2013, she has developed a practice as a tapestry weaver, and set up her studio in 2015. She weaves large rugs and wall-hangings from her south London studio, working on a 1976 Harris floor loom and a 1992 Don Porrit Loom, both of which she restored and assembled herself. 
Her designs are inspired by the modern architecture of the city, but also seek to evoke a sense of openness, space and tranquility. Working every day at her loom is deeply meditative, and this translates into designs which are simple, minimal and stripped down to their essence. 
Discover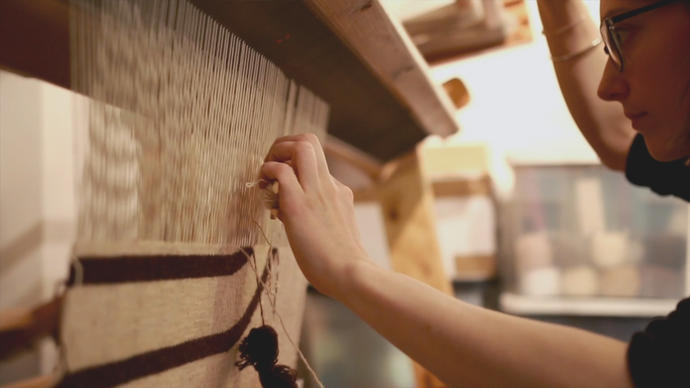 How to: weaving with Christabel Balfour
In the first of our series of 'How to' workshops focussing on traditional crafts, tapestry weaver Christabel Balfour invites us in her South London studio for a weaving demonstration.
 
Brighton-based ceramicist and designer Emma Johnson is the latest maker to be showcased in the Barbican Shop as part of our Makers initiative. 
We catch up with Emma to find out more about her work and her Barbican range.
Budding crafter?
Create your own handmade notebook and personalised rings in our members-only craft workshops, part of Make! A Season of Contemporary Craft.