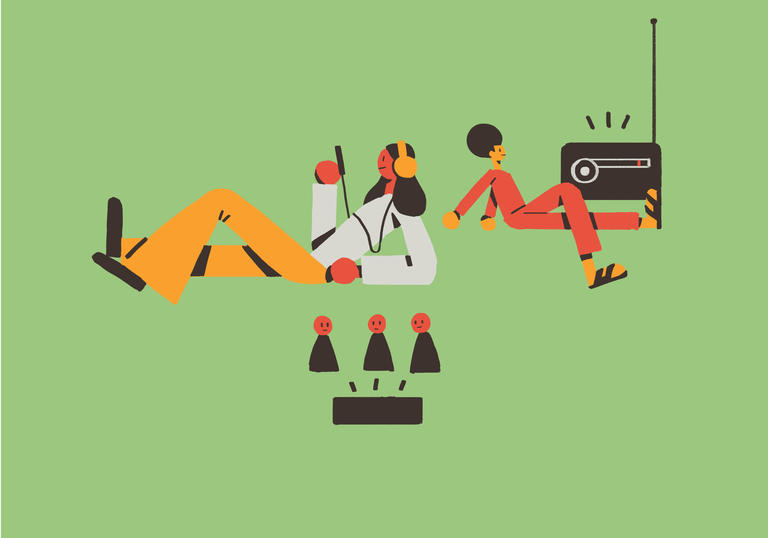 Discover
What might a cinema for audio look like? We explore ideas around collective listening and the physicality behind listening to audio in a collection of essays by audio-makers and academics, commissioned as part of the Soundhouse project. 
Always open, always free
Discover our year-round programme dedicated to transforming our public spaces with installations, exhibitions, talks and events.