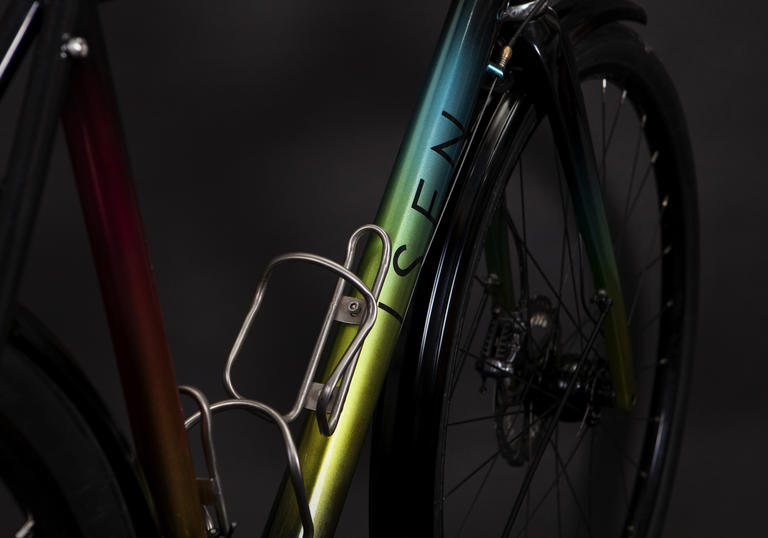 The Copper Leaf Light Tourer by Hartley Cycles
3–8 May
From a small workshop in south London, award-winning frame builder Caren Hartley creates bespoke bicycles uniquely tailored to each client, with signature silver embellishments hinting at her fine art/jewellery/metalwork background.
The All Season Road Bike by Isen Workshop
3–8 May
Isen Workshop is the brainchild of award-winning frame builder Matt McDonough of Talbot Frameworks and the aformentioned Caren Hartley. Their Isen All Season Road bicycle is designed in line with their ethos of creating beautiful, handmade bikes that incorporate new technologies into traditional frame building.
Copper-plated Gravel by Saffron Frameworks
21–27 May
For Matthew Sowter, the brains behind Saffron Frameworks, bike building is a collaboration, where every minute detail is uniquely matched to each customer's geometry, goals and personalities, creating the perfect travel companion.
Mixed Material Bicycle by Saffron Frameworks
21–27 May
This mixed–material, multifunctional bike perfectly captures Matthew Sowter's creative vision. It is a collaborative fusion of specialist skills, never before seen in a bespoke bike, with hand carved ash by Sebastian Cox, custom carbon by Enve Composites and steel by Reynolds and Columbus, with stainless steel dropouts and parts machined in the studio. 
Discover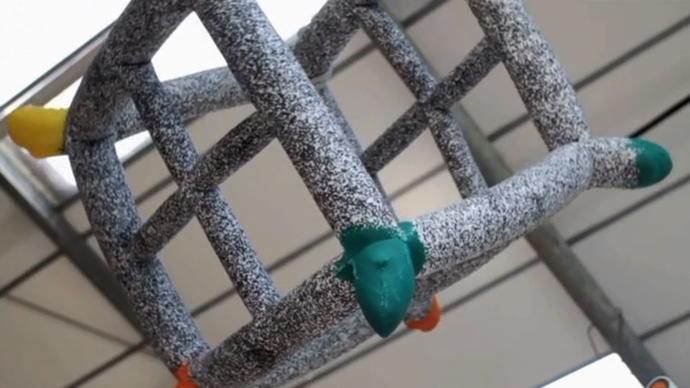 Watch: Silo Studios
Follow Oscar Wanless and Attua Aparicio into the studio as they use NSEPS (Not So Expanded Polystyrene) to create a coat rack.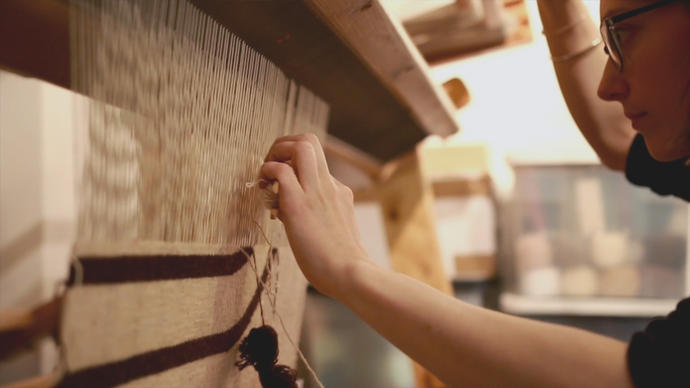 How to: weaving with Christabel Balfour
In the first of our series of 'How to' workshops focussing on traditional crafts, tapestry weaver Christabel Balfour invites us in her South London studio for a weaving demonstration.
 
In partnership with