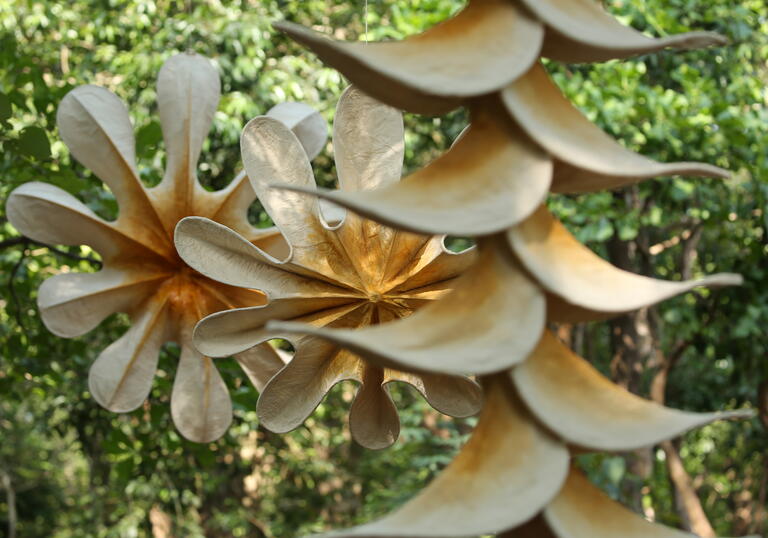 Detail of Cloud songs on the horizon, 2023 (c) Ranjani Shettar Courtesy Talwar Gallery, New York New Delhi
Find your way around the Conservatory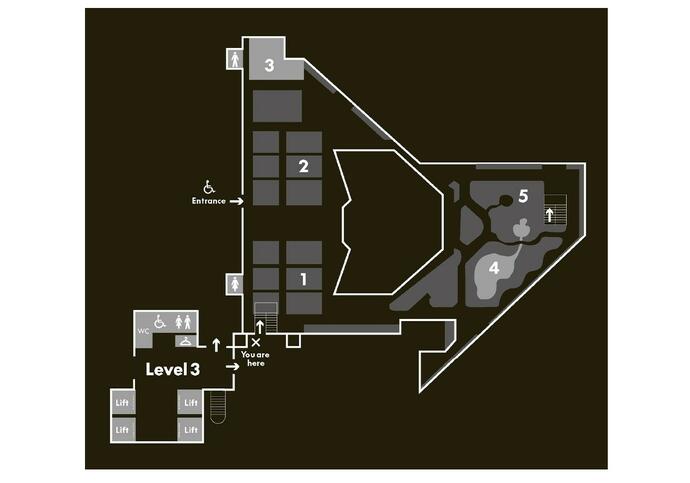 Conservatory map
Carefully installed throughout the Conservatory, Shettar has intentionally nestled some sculptures amongst the foliage, to be discovered. All are to be viewed from multiple points, encouraging wandering and exploration. Shettar draws us into the Conservatory, gently persuading us to look at a tree, flower, leaf, plant and to appreciate their own rhythms. To slow down and to recognise the cycles of transformation embedded within each of them; and just like the clouds above us, know that they are always quietly shapeshifting.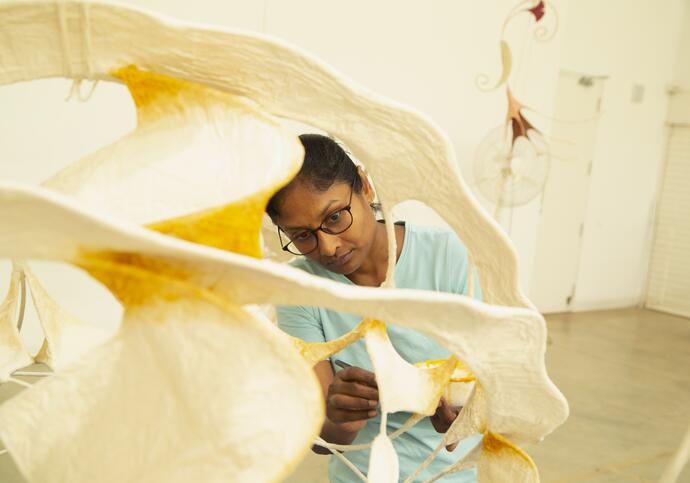 About the Artist
Ranjani Shettar (b. 1977 Bangalore, India) is an Indian sculptor who combines natural and industrial materials to create large-scale installations. She works with materials including beeswax, wood, organic dyes, vegetable pastes, lacquer, steel and cloth, creating immersive environments that are comprised of numerous non-representational forms and are inspired by her observations of the now-threatened natural environs of rural India. Living and working in Karnataka, India, she is known for her focus on nature and ecology. Shettar's works are in many prestigious museum collections and have been the subject of several solo presentations including at The Metropolitan Museum of Art, New York (The MET) (2018), The Phillips Collection, Washington, DC (2019), National Gallery of Victoria, Melbourne, Australia (2011), The San Francisco Museum of Modern Art (SFMoMA) (2009), The Modern Art Museum, Fort Worth, TX (2008-9) and The Institute of Contemporary Art (ICA), Boston, MA (2008).
In the Conservatory with Ranjani Shettar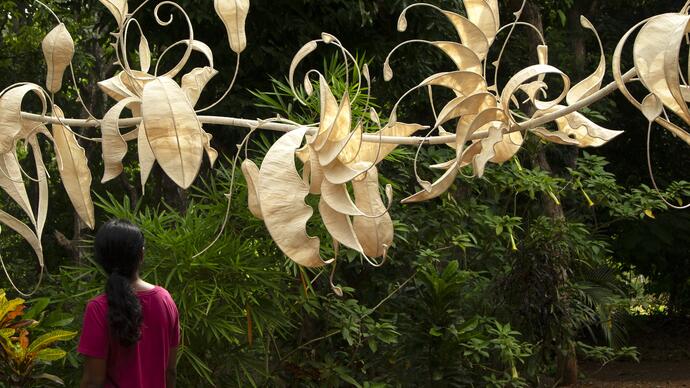 Discover more about visual artist and sculptor, Ranjani Shettar's approach to her custom Conservatory exhibition Cloud Songs on the Horizon.
From the Artist
'Natural light had to become an active ingredient of the sculpture making, not a passive that would happen later on. I had to consider it as a medium itself.'
'For me, everything is not magnanimous, it doesn't have to be to inspire me. Little things can inspire.'
'I love the labour that it takes, I love the time that it takes and how wood starts to reveal its secrets slowly. You methodically uncover and shape something in to its final form. '
'We cannot be separated from our natural surroundings, we have to have that for our species to thrive.'
Discover the sculptures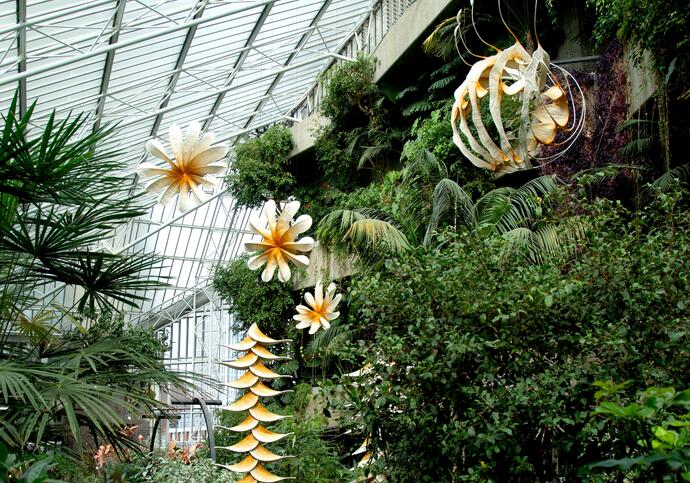 1.
Cloud songs on the horizon, 2023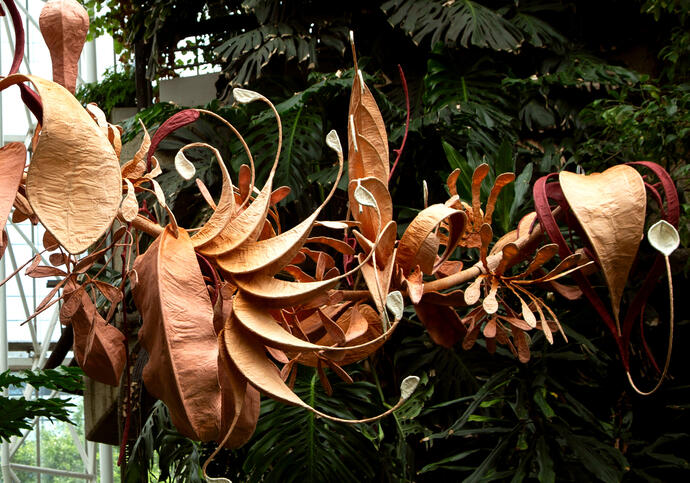 2.
In the thick of the twilight, 2023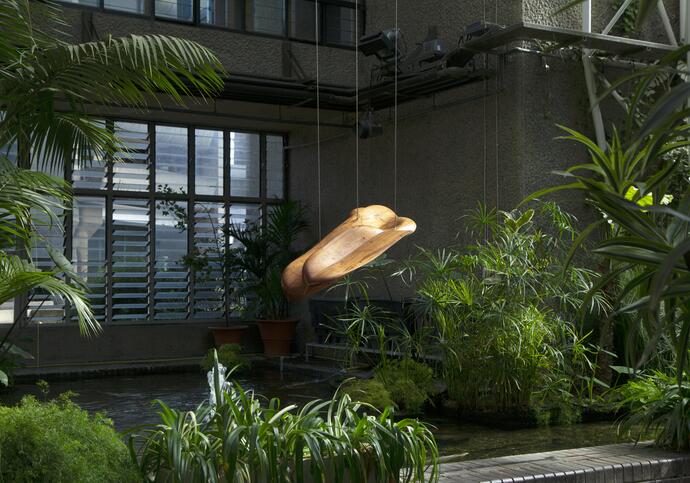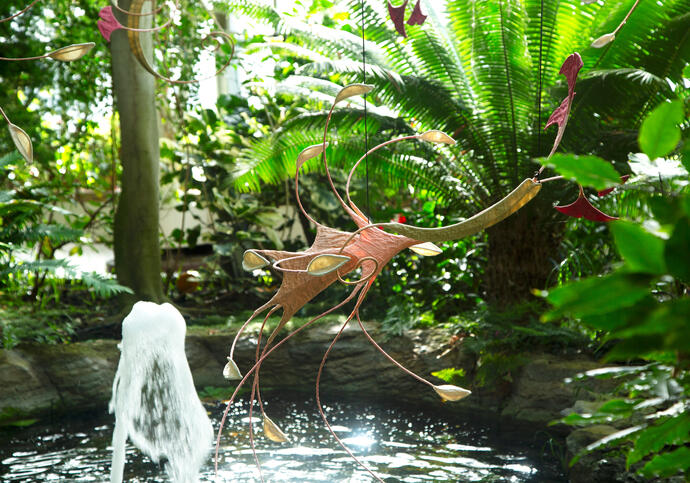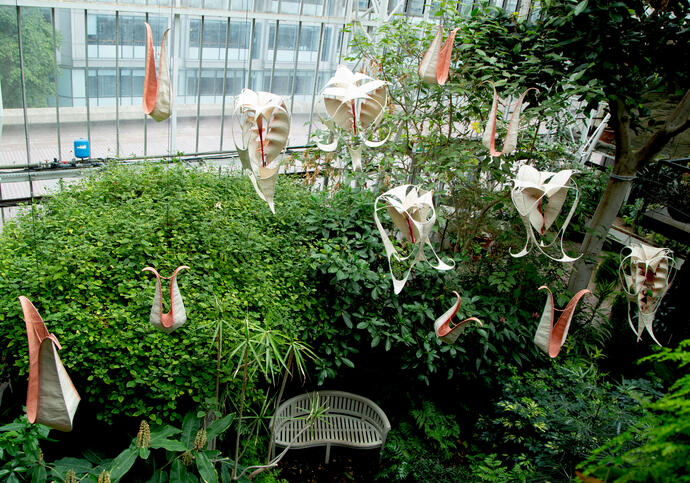 5.
On the wings of crescent moons, 2023

Ranjani Shettar: Cloud songs on the horizon has been commissioned in partnership with the Kiran Nadar Museum of Art (KNMA).