Press room
Emerging Film Curators' Lab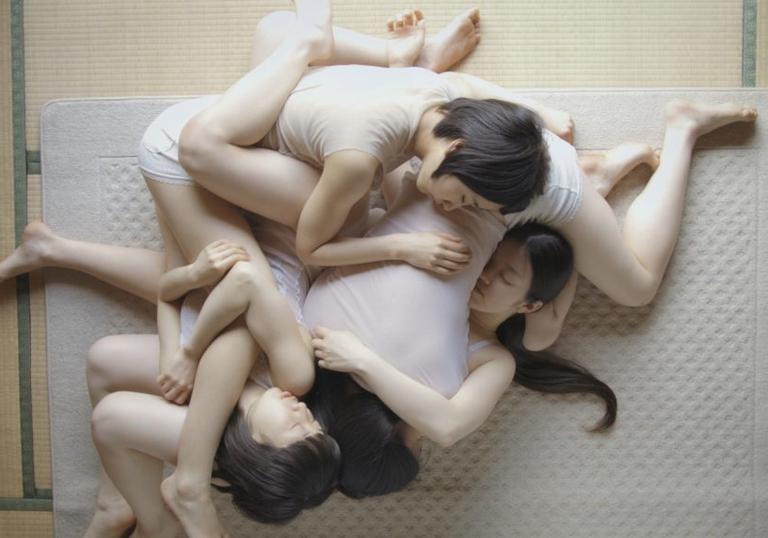 Emerging Film Curators' Lab (24–25 Oct and 5 & 8 Dec 2020)
As part of Barbican Cinema's ongoing commitment to present the widest-possible range of voices and perspectives on screen, the Emerging Film Curators' Lab is a new career development programme, giving young people a chance to establish themselves in the UK cinema exhibition sector.
Earlier this year, individuals and collectives of up to three people were invited to apply. Nine curatorial teams were shortlisted for the free four-day Lab which took place digitally in June, and four project curators have been selected to present their screening events to audiences in October and December.
Enter the Brainbox, a showcase of rare shorts and forgotten gems from the animation underground, is the first Emerging Film Curators' Lab screening event, programmed by Bristol based animator and curator Christopher Childs. From the candy-coloured worlds of legendary underground animator Amy Lockhart, to the thoughtful observations of filmmaker Joanna Priestley, the shorts in this series explore the dreams and nightmares of animation's brightest minds. Chrisopher Childs will give a pre-recorded demonstration animating a paper cut-out character in real-time.
Christopher Childs comments:
"I wanted Enter the Brainbox to show independent animation as a way that filmmakers can freely explore their thoughts and frustrations. This ability to visually enter the mind of another is one of the most exciting abilities of animated film. I hope this collection of shorts shows off the variety of ways the medium can be used to explore the most secret corners of our mind."
Also screening (and will available on Barbican Cinema on Demand) is the UK premiere of a short film selection: Dancing Nymphs and Nature: the cinema of Nao Yoshigai programmed by the film writer and curator Serena Scateni.
A rising artist from Japan, filmmaker and choreographer Nao Yoshigai 'choreographs image and sound' to depict women confronted by societal limitations. Combining surreal settings with an experimental approach, she is an observer of the female body as much as an advocate of a more gentle ecology.
This shorts programme – which screens as part of the Japan-UK Season of Culture 2019-2020 – will include a video introduction by Nao Yoshigai, followed by a conversation between Serena Scateni and Dr González-López on gender issues and women in Japanese cinema. 
Serena Scateni says:
"Participating in the first edition of the Emerging Film Curators' Lab has been an exceptionally formative experience especially during these fast-changing and challenging times. It's even more exciting to present my first curated event at the Barbican and to amplify the voice of an inspiring and promising female filmmaker like Nao Yoshigai."
In December Grace Barber-Plentie presents  Reframing the Fat Body, a programme of shorts in which fat bodies are freed from the restraints of modern society and allowed to be fluid, free, sexy and radical.
Featuring films about fat pole dancers, radical collectives and escapes from fat camps, Reframing the Fat Body offers a vision of a fat utopia where larger bodies are accepted and revered.  The shorts programme will be followed by a virtual pole dance performance from Roz 'The Diva' Mays, who stars in one of the films featured in the programme.
Grace Barber-Plentie comments:
"Reframing the Fat Body came from my desire as a fat film programmer to see bodies like my own reflected on screen These shorts show the radical possibilities of having a fat body.
This shorts programme is more timely than ever given the UK government's recent policy on obesity. Fatness is still just a statistic to many people, rather than a lived experience. It's something to instinctively hate and reject without ever questioning why. I hope that this programme can help to change that and to open people's eyes to what it's like to live in a fat body. "
In the final Emerging Film Curators' Lab event (and available on Barbican Cinema on Demand) curators Maria Paradinas and Emma Bouraba (who were previously Barbican Young Programmers) will present Rayhana Obermeyer's I Still Hide to Smoke (2016, France /Greece/Algeria).
Set in a hammam in Algiers, this warm and charming debut feature paints an immersive portrait of intimate confession and strong sisterhood during the Civil War.
Rayhana Obermeyer breaks the silence by centring women's experiences in Algiers during the Civil War (1991 – 2002), which saw Algerian society being fractured by constant fights between various Islamist fundamentalists groups and the government.
Spanning all classes and generations, the hammam becomes a site where traditional social norms can be challenged.
The event includes an introduction by the director, and a post screening panel discussion exploring the multiple ways in which women challenge oppression during conflict and post-conflict situations.
Maria Paradinas and Emma Bouraba say:
"As Cinema curators we're keen on showcasing marginalised perspectives, specifically women, racialised bodies and queer people. We're particularly interested in socially and critically engaged film and believe in the power of cinema as a radical communicative tool to challenge mainstream narratives."
Box office: 020 7638 8891
www.barbican.org.uk
Ticket prices
Standard: £12/ Members: £9.60/ Concessions: £11/ Under-18s: £6/ Young Barbican: £5
Film Programme
Enter the Brainbox: animated shorts + animation demonstration 18*
Curated by Christopher Childs
24 Oct, 3.30pm, Cinema 1
Pencil Booklings (USA 1978 Dir Kathy Rose 14min)
An animator has a chat with her cartoon characters, as they gradually take over the film's narrative.
Voices (USA 1985 Dir Joanna Priestley 4min)
The director guides us through her anxieties about the future, her body and filmmaking itself.
I Don't Protest, I Just Dance in My Shadow (UK 2017 Dir Jessica Ashman 5mins)
An animated essay that explores the joys and frustrations of being a black female animator.
It's All in the Mind (UK Dir Eden Kotting 3min)
An immersive journey through the drawings and sketchbooks of artist/filmmaker, Eden Kötting.
Save Me (UK 1994 Dir Stuart Hilton 6min)
An experimental trip through the disorientating thoughts of the filmmaker, from shrinking vegetables to late-night talk shows.
Boogodobiegodongo (UK 2012 Dir Peter Millard 4min)
A surreal wander through a colourful world of blaring sounds and shape-shifting creatures.
Walk for Walk (Canada 2005 Dir Amy Lockhart 10min)
A crowd of paper cut-out characters parade through a candy-coloured landscape, in Lockhart's legendary surrealist film.
Love and Theft (Germany 2010 Dir Andreas Hykade 7min)
Iconic characters of animation history, from mainstream to underground, morph into one another in this exploration of pop-culture and our sub-conscious.
Jukebox (UK 1994 Dir Run Wrake 5min)
The daydreams of a young man turn into a visual explosion of pop-art designs and soul music.
Café Bar (UK 1975 Dir Alison De Vere 5min)
A woman struggles to find common ground during a date, as their communication problems visually morph into vast landscapes and terrifying monsters.
Total programme run time: 63 min
Dancing Nymphs and Nature: the cinema of Nao Yoshigai 15*
Curated by Serena Scateni
25 Oct, 2.45 pm, Cinema 1
With filmed introduction by Nao Yoshigai, and recorded ScreenTalk with curator Serena Scateni and Dr González-López on gender issues and women in Japanese cinema.
(This programme will also be available on Barbican Cinema on Demand,
between 25 Oct – 1 Nov 2020)
I want to go out (Japan 2014 7min)
Two women. A vast natural expanse. A tatami room. A dying bug. Without uttering a single word, they communicate dancing.
Hottamaru Days (Japan 2015 37min)
In a wooden, one-storey house Satoko doesn't know she is living with four dancing nymphs. The nymphs enjoy the human's music until another nymph steps in.
The Pear and the Fang (Japan 2018 30min)
Ayano is a shut-in who collects pears. Satoko is a farmer living in the countryside. A pear and a fang will bring them together.
Grand Bouquet (Japan 2019 15min)
A mysterious black object shoots questions towards a woman. She tries to answer back but she can only throw up flowers.
Total programme run time: approx. 120 min
Reframing the Fat Body (15*) + virtual pole dance performance from Roz Mays TBC
Curated by Grace Barber-Plentie
Sat 5 Dec, 3.00 pm, Cinema 1
The Fat Feeling (Dir Talia A. Darling, UK, 2019)
Activist and model Talia A. Darling invites a group of fat models to take part in a photoshoot and discuss their experiences of being fat in the UK.
In Our Skin (Dir Rosa Beiroa, UK, 2017)
In Our Skin highlights the exceptional and extraordinary that lies within the seemingly routine gestures of undressing and creates a connection with often overlooked feelings and sensations.
Aquaporko!  (Dir Kelli Jean Drinkwater, Austalia, 2016)
Aquaporko! is the story of Melbourne's fat femme synchronized swim team sculling, egg beating and high kicking towards their first ever live performance.
Riot Not Diet (Dir Julia Fuhr Mann, Germany, 2018)
A golden summer dress in XXL, the ice lolly drips slowly onto the hot ground. RIOT NOT DIET creates a queer feminist utopia far away from BMI norms and male gaze.
Butch Coyolxauhqui (Dir Karleen Pendleton Jiménez, Canada, 2016)
A butch lesbian tells the story of her queer body with the help of her mother and the Aztec goddess Coyolxauhqui. She learns from her mother's experiences with fatphobia, and from an artist's vision of a wounded goddess.
Bye Bye Body (Dir Charlotte Benbeniste, USA, 2020)
When Nina fails to meet her goal in the final week of weight loss camp, she makes a deal with the devil that takes her on an unexpected adventure, through which she learns to see her body anew.
Dangerous Curves (Dir Merete Mueller, USA 2016)
A short documentary about Plus-size pole dancer Roslyn Mays, who uncovers vulnerability and strength through public exposure.
Total programme run time: 79 min (approx)
I Still Hide to Smoke (2016, France) (15*) + ScreenTalk
Curated by Emma Bouraba and Maria Paradinas
Tue 8 Dec 6.15 pm, Cinema 1
(This programme will also be available on Barbican Cinema on Demand,,
between 9 – 22 Dec 2020)
Spanning a turbulent day in a hammam in Algiers, Rayhana Obermeyer's warm and playful debut feature paints a compelling portrait of women's resistance during the Algerian Civil War.
Recorded intro by Rayhana Obermeyer and followed by a panel discussion including Roisin Tapponi (Habibi Collective).
Barbican Cinema on Demand is supported by the BFI FAN Resilience Fund, awarding National Lottery funding, and the Mayor of London's Culture at Risk business support fund.