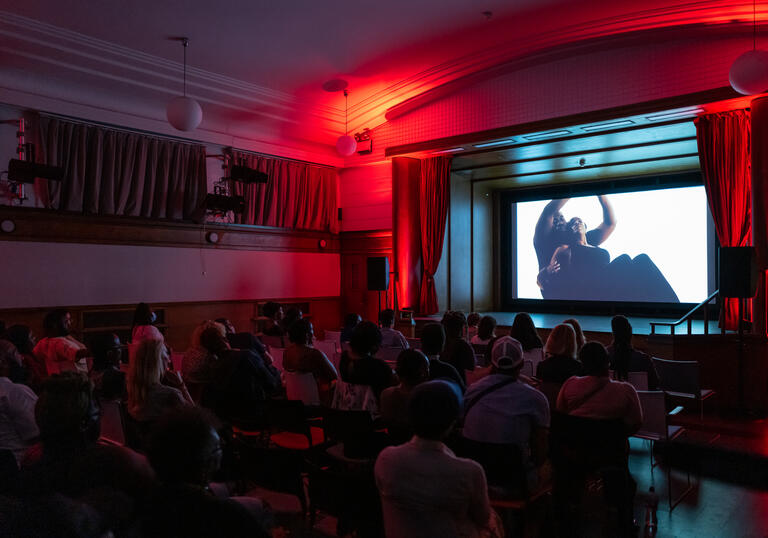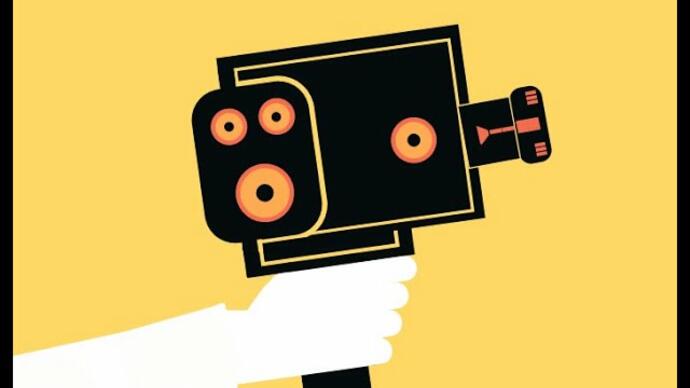 Nuala O'Sullivan, founder of Women Over Fifty Film Festival, talks with Caroline Wilson, programmer and founder of UndrLndn, about their approach to programming and sharing films.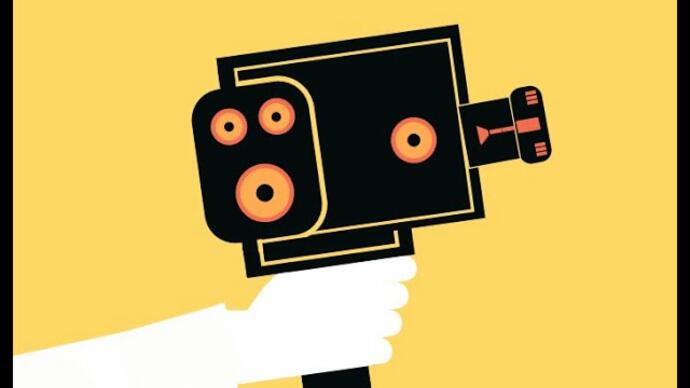 Last Frame Film Club and Social Cinema discuss practical tips for getting started with film exhibition.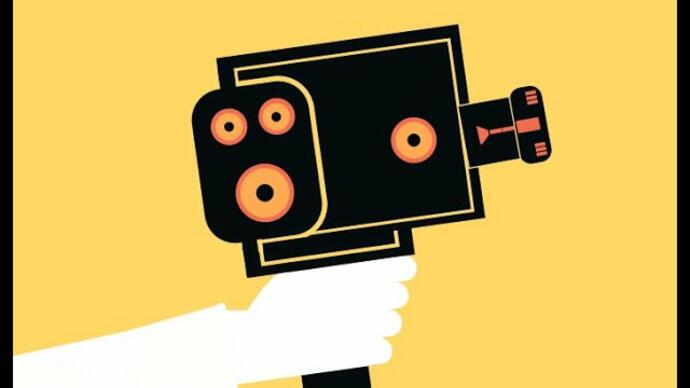 Anthony Hett and Gokce Pehlivanoglu discuss the ins and outs of how to get your ideas onto a screen, from filmmaking to storyboarding, screenwriting and how to access funding.
Panel
Made up of community members from Leytonstone, the decision-making panel is made up of local community members who will assess each application, viewing them and assessing them each individually based on the measures set out above. Find out more about each of the members below. 
 
Adrienne Aslan  
Adrienne runs Stone Mini Market with her partner Okan. She is passionate about sustainability, cooperative support and her local community of Leytonstone. She also makes a mean pastel. 
Danie Gilbert  
A commercial property lawyer by trade and a professional musician, dancer and interior designer by passion, Danie is all about community and the positive impact creativity can have on the community. Danie is a Leytonstone resident and runs multiple projects based in the area including a baby and toddler music group, interior design consultancy and a new coworking and community space which has creative arts at its core.   
Little Sing Song  
Good Shepherd Studios   
Mabel Rose Interiors  
Filiz Emre  
Filiz is a Walthamstow based translator, public sector interpreter, charity worker, and community volunteer. She's very happy to be a collaborator with the education initiative & translation collective Shadow Heroes and a trustee for the Waltham Forest-based charity Stories & Supper. Filiz is passionate about issues around social justice, access to arts, migration, community, languages and of course, cats.  
Humeera Dar  
Long term Leyton and Leytonstone resident Humeera is a menswear fashion designer with a focus on denim. Fascinated and inspired by the history and craft behind classic Levis, Humeera uses classic techniques to construct her collections.  As a woman of south Asian heritage, she's faced barriers in exploring this traditionally white, male space but has established a fashion studio in Leyton and has set up a fashion brand in upcycling Levis denim jeans into new creative casual wear. Follow on Instagram  
Jake Green  
Jake is a visual artist who has grown up in Leytonstone. His photography and film projects celebrate local people and places.  
Reese Campbell  
Reese is a creative freelancer, specialising in media/digital work such as videography and video editing, as well as an aspiring creative in the arts industries.   
More information can be found on her website 
Tyron Williams  
Tyron Williams, commonly known as Jon of Jon Judace Art, is a visual artist who specialises in creating African inspired art and a range of products that have his art printed on them. Tyron is also Project Coordinator for The Man Den, an organisation that holds board game sessions and a range of activities with the aim of improving the mental health and wellbeing of boys and men. 
Funded projects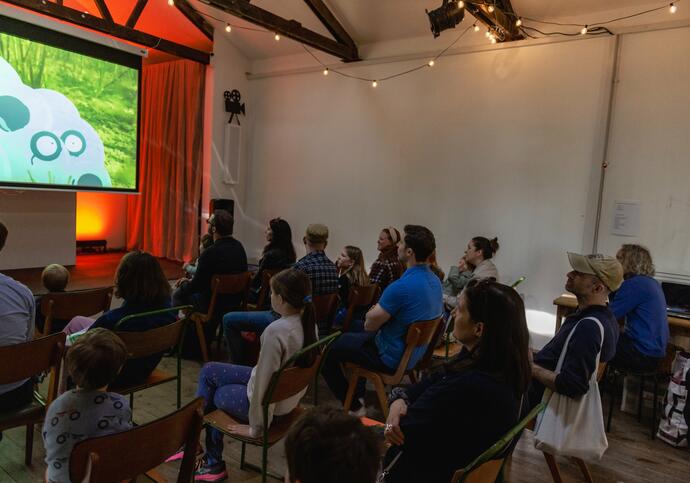 Adjoa Anyimadu: Black Motherhood on Film
Reflecting on the shifting dynamics of life in Waltham Forest, Adjoa Anyimadu's project Black Motherhood on Film aims to bring book club-style discussions to baby cinema. Inspired by creative projects which focus on the cultural space that motherhood occupies, this project will involve 3 screenings of films that reflect different perspectives of Black motherhood. Caregivers will have space to discuss the film following each screening, with discussion points to stimulate conversation and childcare provided.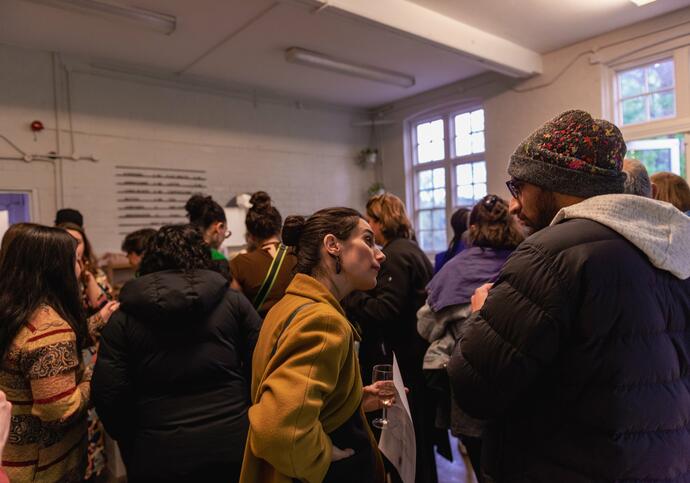 Precilla Aroonachellum: House sharing in Leytonstone
It is now very common for adults to house share in their 30's and 40's. If you are a single person it is close to impossible to get on the property ladder without generational wealth - even more so in recent times due to the cost of living crisis, rising property prices, high interest rates and rising cost of rent. This results in a lot more adults sharing accommodation for longer. This project will capture the typical positive and negative scenarios and compromises of day to day life of adults in a house share. Society pressure may make people living together outside of a relationship or family feel a sense of shame, but I hope by making this film, this specific part of the community made up of millennials and older, will feel seen - it is a perfectly acceptable living situation, making up a valuable part of the community that cares about their local area.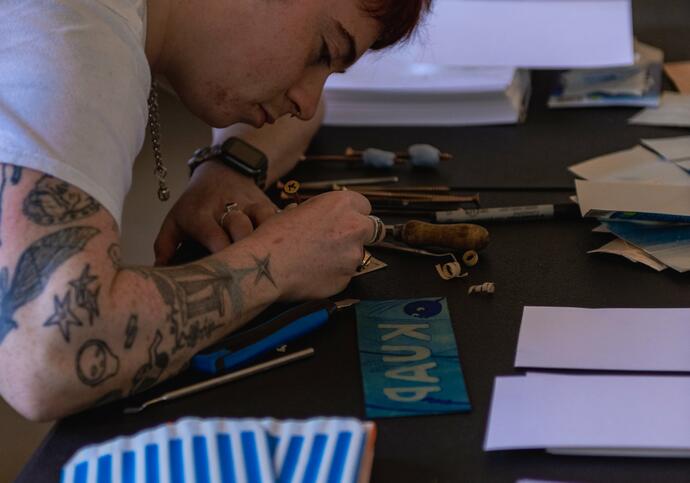 Last Frame Film Club and Token Homo: Queer Horror Nights
Last Frame Film Club and Token Homo return to Leytonstone with Queer Horror Nights. Presenting a very special draw-along screening of THE BABADOOK by Jennifer Kent. The film features the accidental, flamboyant queer icon, Mister Babadook. It's a powerfully trauma-informed film about a grieving Mum and her distressed child who are terrorised by the cut-out paper nightmare that launched a million memes. You'll be guided through the draw-along by Finn of Queer Art Club London. Want to just watch the film? No problem! Join us at The Filly Brook on Thursday 13th July, enjoy a queer reading of this unexpected cult-classic and meet some lovely folk. All materials provided for the draw-along and stick around after the film to chat in the bar.
If you can't get enough of arts and crafts, then join us and Queer Art Club London on Saturday 15th July at Good Shepherd Studios, where you will be able to make your very own DIY pop-up book celebrating your own coming out story. This incredible in-depth workshop will be a full session also led by the wonderful Finn. Our screenings and workshops will be fully-accessible. Stay tuned for more information!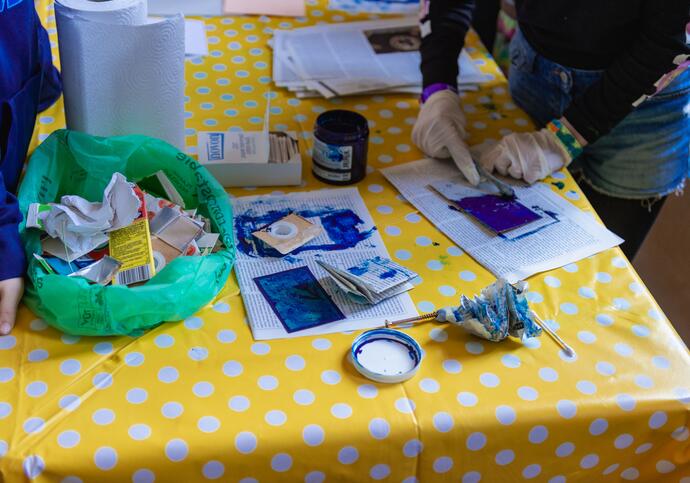 Sabrina Tirvengadum: Nostalgic Leytonstone
A nostalgic journey through Leytonstone's past, this project will showcase memories from millennials who grew up in the area. We will be using low-resolution digital video and still images to evoke nostalgia and create a connection to old untouched areas. In order to save energy and raise awareness about the harmful effects of streaming media, we will be using techniques like low frame rates, data moshing and compression. Did you know that watching just 30 minutes of Netflix in HD has the same carbon footprint as driving a petrol car for about five miles? To minimise our carbon footprint and create awareness about this issue, the film will focus on still images, audio and low-resolution streaming.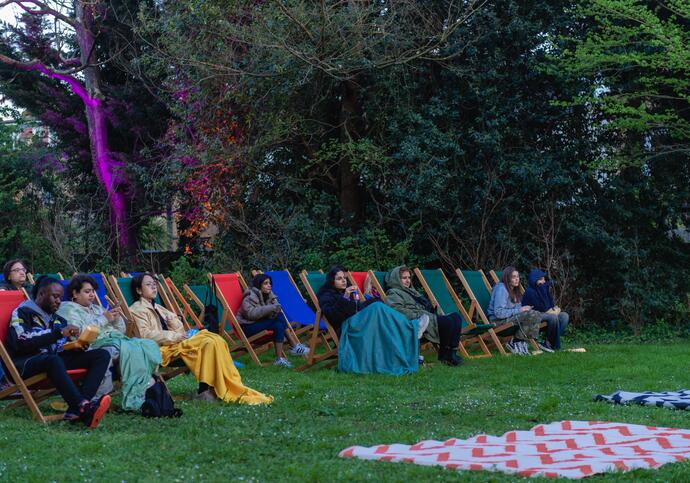 Steven Gold: Migration and Voice
Under the theme 'Migration and Voice', the project will deal with issues of migration from Black and Ethnic minority communities in the area. 'Migration and Voice' will place particular emphasis on how different ethnic groups have adapted to life in the community and their stories of settlement in the area. The project will feature workshops where local participants will learn how to use film genre to tell these stories in fresh and engaging ways that captures their own voice and culture. These stories will be made into two short films. 'Migration and Voice' will be delivered by professionally trained local filmmaker Steve Gold, with the assistance of local creative artists.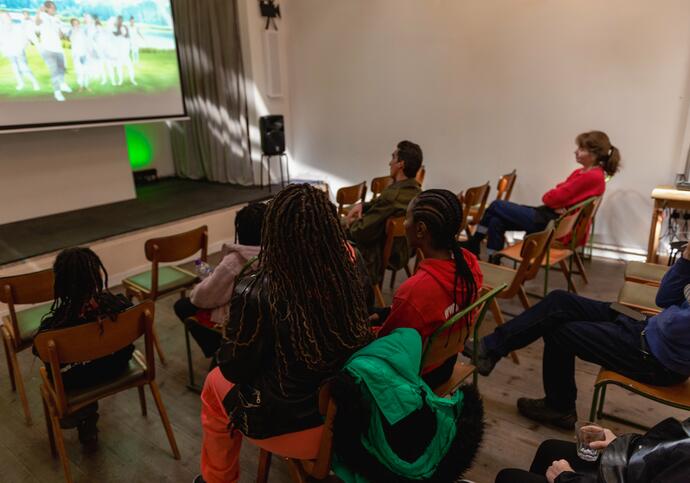 Sign For All: Motherhood
In partnership with the Women over Fifty Festival and independent artist, Sahera Khan, Sign for All is hosting a subtitled short film event screening around the subject of 'Motherhood'.
The event will provide an accessible social and educative space to the Leytonstone community and will deal with various intersectional identities and issues e.g motherhood, access to British Sign Language services, d/Deaf culture and awareness, disability, and the impact of COVID-19.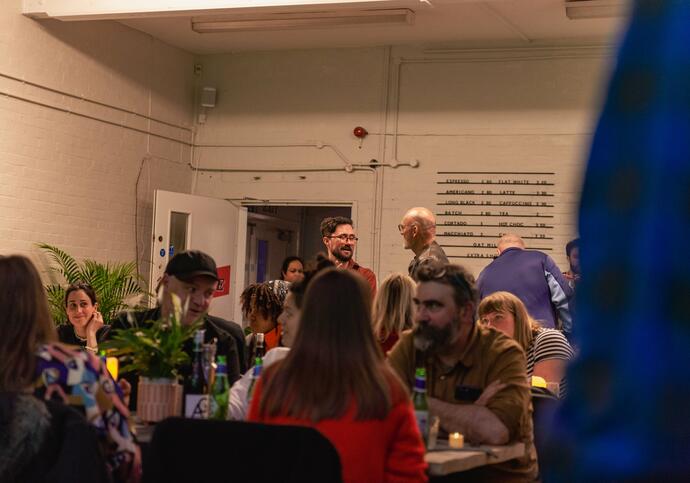 Will Webb: Video Essay Workshops
A video essay workshop, open to anyone interested in video essays, editing or documentary. Participants will learn about videographic criticism techniques, develop their own ideas and approaches in an essay lab, and create a video essay responding to themes of identity & sense of place that will be screened to a live audience.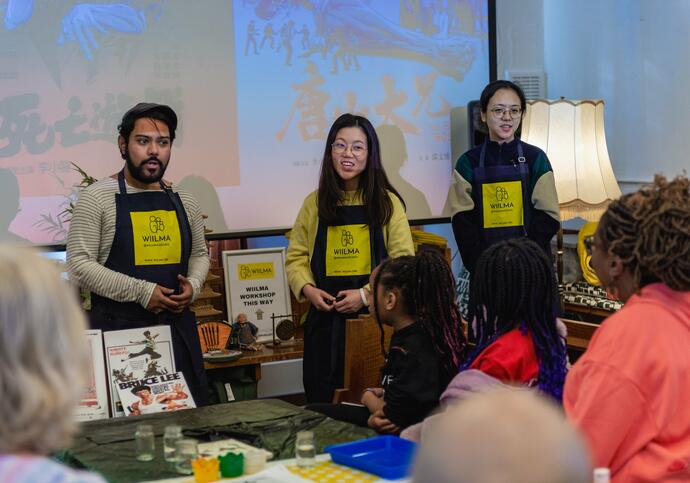 WIILMA: Recall and Rewind
WIILMA brings you, 'VHS to cassette tapes - Recall and Rewind - An exciting, innovative project celebrating movies and music.
From heritage prop-making and a Bollywood, music and dance community celebration of recent lost legends of Bollywood Cinema to a talk from a successful woman film director on navigating a male dominated film industry, coupled with a film prop making workshop and movie posters workshop. Come with us and let us revive your memories and create new ones.
Register at www.wiilma.org/workshops to be notified when tickets are released.
Register now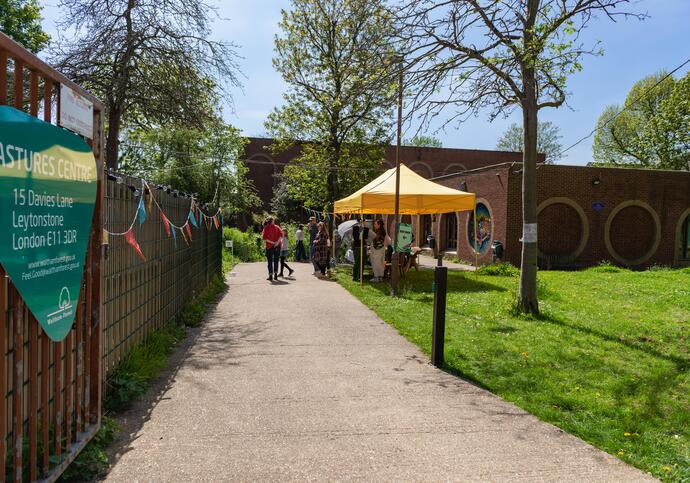 Pablo Herrera Trujillo: One Life
The film aims to offer a unique perspective into the world of autism, presenting the way autistic individuals perceive and experience the world. By doing so, it seeks to foster understanding, acceptance, and appreciation for neurodiversity. The movie intends to illustrate the differences between a typical brain and an autistic brain using simple, visual, and immersive simulations of how these minds perceive light, colours, sounds, and more.
Narrated by an 11-year-old autistic girl, the film takes viewers on a guided journey through the world of autism, enabling them to empathize not only with her but also with others on the spectrum. The girl's straightforward and relatable narration helps bridge the gap between neurotypical individuals and those with autism. Furthermore, the film aims to dispel misconceptions surrounding autism, such as the belief that individuals lack empathy, exhibit misbehaved tantrums, or display rude behaviour.
The film particularly targets school students and teachers who may struggle to understand and accept their peers on the autism spectrum. By providing an accessible, visual, and engaging way to learn about autism, the movie hopes to cultivate empathy, inclusion, and appreciation for differences among young people. It seeks to convey the message that diversity is beautiful and that embracing different ways of thinking is a source of strength and innovation. Ultimately, the film strives to demystify autism and promote a more accepting society.
About Leytonstone Loves Film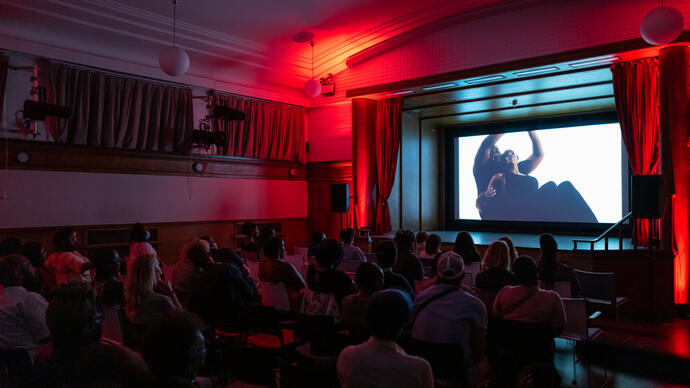 Leytonstone Loves Film is made by local creatives and residents in partnership with Barbican; supported by London Borough of Waltham Forest and Arts Council England.
Videographer: Steph Beeston