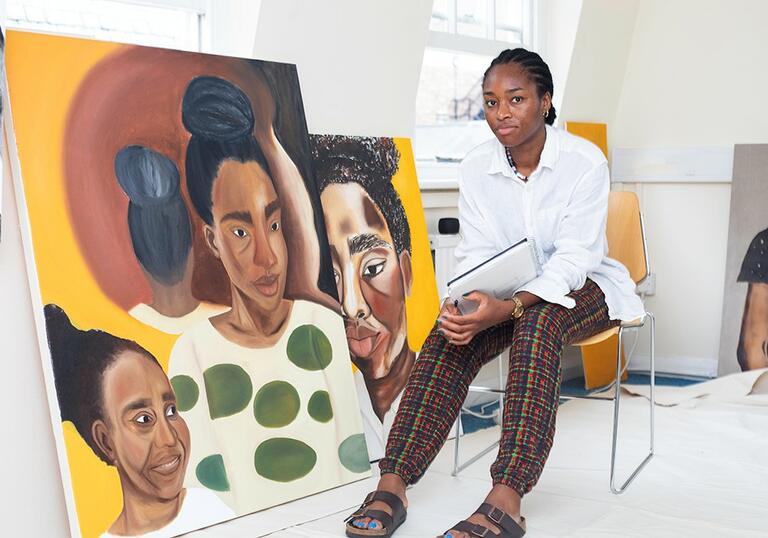 Schedule
29 January: Application Deadline
8 February: Session 1 – Intro
17 February: Session 2 – evening sessions (6.30pm – 9pm)
22 February: Session 3 - evening sessions (6.30pm – 9pm)
1 March : Session 4 - evening sessions (6.30pm – 9pm)
2 March – 22 March: Artists have time to work on pieces
23 – 29 March: Consultation time with Tobi
30 March: Final pieces to be done
31 March: Exhibition installation
1 – 30 April: Exhibition live
Access
This programme takes place in-person only. Every effort will be made to support you to be able to attend wherever possible. Please email [email protected] if you have any questions about this.
 
The programme takes place in step-free spaces with accessible toilets on the same floor.
 
We do not have fragrance-free areas, though do encourage people to be mindful of how strong fragrances can affect others.
 
Some floors in the Barbican have non-gendered toilets ('toilets with cubicles only' and 'toilets with cubicles and urinals' – found on Level 1 and Level minus 2) and others do not (e.g., on Level G, minus 1, 3, and 4). All floors, from level G to level 4, have accessible toilets.
 
Please email [email protected] with any questions about access requirements.