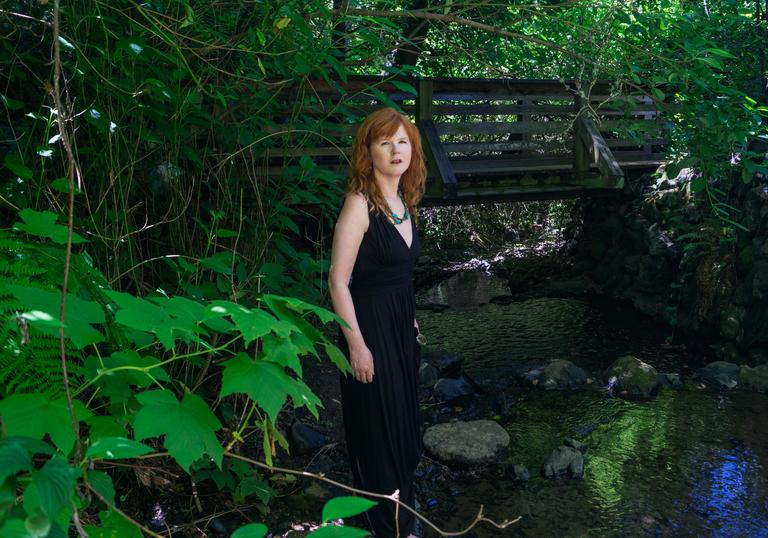 Programme
12pm, set one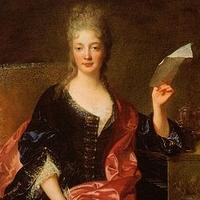 Keyboard Suite in D minor (1687) 
Jacquet de La Guerre enjoyed considerable success as a composer and keyboardist, and composed operas, cantatas, and music for theater and ballet. Her Pièces de clavecin was one of the few collections of keyboard suites printed in 17th century France.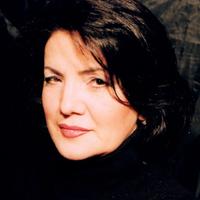 Music for Piano (1989/1997) 
For this piece, Azerbaijani composer Ali-Zadeh lays a beaded necklace on the strings of the piano to evoke a traditional instrument, the tar. Music for Piano encapsulates her style of combining Azerbaijani folk music traditions with Western compositional techniques of the 20th century.
Lieder Op 8, Nos 1 and 3 (1846)
Fanny Mendelssohn and her brother Felix both composed 'songs' for piano solo. The developmental techniques and thematic subtleties of Fanny Mendelssohn's Lieder reveal her formidable talents as a composer, although she was forbidden to publish.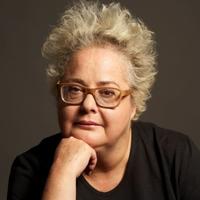 Excerpt from Intenso (1995) 
Maria de Alvear is a Spanish-German composer whose works often allow great freedom to the performer. Intenso is about an hour long. The score, consisting of dots scattered on the page, is very open in terms of durations, dynamics, and other expressive details.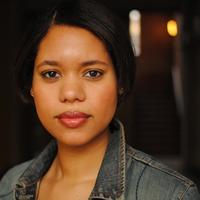 On the Chequer'd Field Array'd (2013)
'The title On the Chequer'd Field Array'd is taken from the 1763 poem Caissa by Sir William Jones and depicts the three sections of a game of chess (the opening, middlegame, and endgame), each taking inspiration from different sources.' – Hannah Kendall
The sources for the three movements come from Albert Einstein, Marcel Duchamp, and David Janowski.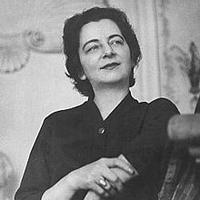 Scherzo (1934) 
This playful piece was written when Bacewicz was 25 and developing her extraordinary talents as one of Poland's finest 20th century composers, known for her seven string quartets, seven violin concertos, several formidable piano sonatas, and much more. She was also a virtuoso violinist and pianist.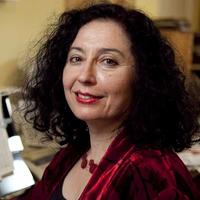 Dance of the Paper Umbrellas (2013/2019) for four hands
Born in Uzbekistan, Elena Kats-Chernin studied piano and composition in Moscow before immigrating to Australia and continued studying in Sydney and Germany. Dance of the Paper Umbrellas was originally composed for orchestra, and has been arranged for string quartet, for piano quartet, solo piano, and for two pianos, which is the version we hear today.
1.15pm, set two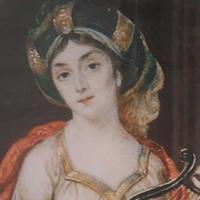 Sonata No 9, Op 5 No 3 (1811)  
Hélène de Montgeroult was a virtuoso pianist and composer. In a possibly apocryphal story, she saved herself from the guillotine by improvising variations on Le Marsaillaise during the French Revolution. Sonata No 9 is one of Montgeroult's many works for keyboard.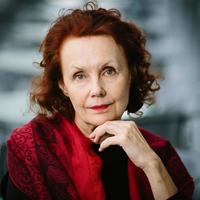 Ballade (2005) 
Finnish composer Kaija Saariaho composed her Ballade for pianist Emanuel Ax.
'In this short piece I wanted to write… a work that constantly shifts from a complex, multi-layered texture to concentrated single lines and back again. Why Ballade? Manny asked specifically for a piece bearing this title, and I wrote it for him in July 2005.' – Kaija Saariaho
'cockleburs in wooly hair' from Piano Poems (2020)  
Piano Poems, commissioned by Sarah Cahill, is inspired by the poetry of Gwendolyn Brooks and Richard Wright, as well as Baiocchi's own poems. Along with her work as a composer, Baiocchi founded the Haiku Festival in Chicago to inspire children's poetry and promote literacy.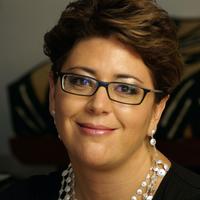 Prelude and Etude No 3 (2011)
Born in Mexico City, Ortiz has composed operas and symphonic works as well as chamber and piano music. Her Preludio y Estudio 3, or Prelude and Etude No 3, is inspired by Jesusa Palancares, a semi-fictional novel about a Mexican woman who emerged from poverty and fought in the Mexican revolution.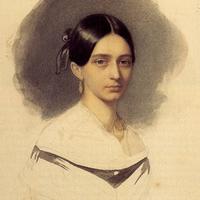 Variations on a Theme by Robert Schumann, Op 20 (1853)
Based on a theme by Robert Schumann, these variations were a present to him on his birthday, and among Clara Schumann's last compositions. The variations reveal her formidable talents as a pianist. The dedication reads: 'To my beloved husband…this humble, renewed essay by his old Clara.'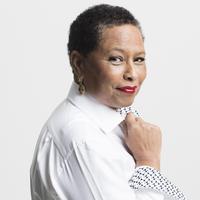 Three-Day Mix for four hands (1991)
'Three-Day Mix is very much influenced by my Caribbean heritage… As implied, Three-Day Mix was written in three days when, with very short notice, an opportunity to compose a piano duet for a concert came about in 1991…It is meant to be no more than a fun piece.' – Eleanor Alberga
2.30pm, set three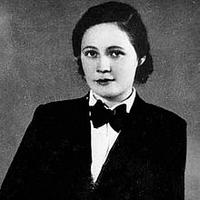 Dubnová Preludia (April Preludes) Nos 1 and 3 (1937) 
Vítězslava Kaprálová was one of the most brilliant young Czech composers to emerge between the two world wars. Before her death at age 25, she composed prolifically, and conducted both the BBC Orchestra and the Czech Philharmonic. These Preludes were composed for the pianist Rudolph Firkusny.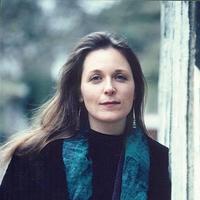 Unseen (2018)
The title of Irish composer Deirdre Gribbin's latest piano piece refers to the then about 8,000 homeless people in London and their apparent invisibility. The number of homeless people now is over 11,000.
'Unseen is a 'reality check' on my life in this great city. This work, at this particular time and, in this particular place reflects my desire to embrace an awareness more fully of my immediate surroundings in all their beauty and cruel pain.' – Deirdre Gribbin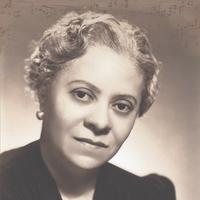 Movement 1 of Sonata in E minor (1932) 
Florence Price was the first African American woman to have an orchestral work performed by a major American orchestra after she won the Wanamaker Award in Chicago. That same year, her Sonata in E minor also won the same award. Its first movement contains quotes from the spiritual Nobody Knows the Trouble I've Seen.
Preludes Nos 6, 7 and 9 (1928) 
Ruth Crawford Seeger wrote these compressed, mystical preludes in her twenties, and they reveal her early gifts for harmonic and metric experimentation. While her Preludes 6–9 were published in 1927 in the New Music Quarterly, her Preludes 1-5 weren't published until 1993.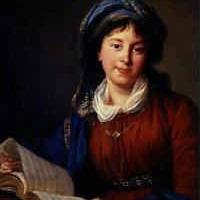 Sonata Op 2, No 6 (1757)
Anna Bon was a significant transitional figure from the Baroque to Classical era. She studied at a convent music school when she was very young and toured with her parents as a musical wunderkind. She wrote her six keyboard sonatas when she was eighteen years old, as court-appointed 'virtuoso of chamber music' under the patronage of Princess Wilhemine of Prussia.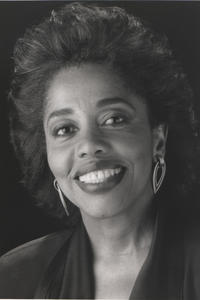 Ritual (1987)
Afro-Cuban Pulitzer Prize-winning composer Tania León dedicated this piece, her first for piano, to her friends from the Dance Theater of Harlem, Arthur Mitchell and Karel Shook. 'Ritual is about the fire in the spirit of people who encourage other people, because they see something that the person doesn't see themselves. It's the fire that initiates something.' – Tania León
3.45pm, set four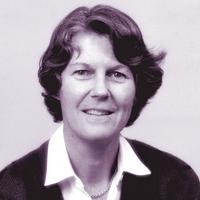 Glass Houses, No 7 (1981) 
Born in Winnipeg, Ann Southam wrote electronic music and music for strings as well as minimalist works for piano. She said that minimalist, iterative compositions reminded her of 'women's work' – repetitive, monotonous tasks such as knitting and cleaning that nevertheless sustain life. For each of her Glass Houses, the left hand plays a short, repeated figure which combines with right-hand patterns of varying lengths.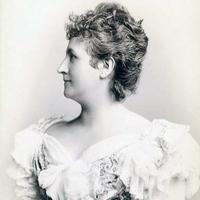 Un rêve en mer, Op 28 (1868) 
Teresa Carreño was a prodigious Venezuelan pianist, composer, soprano, and conductor. Her concert career spanned more than half a century and included performing for both Abraham Lincoln and Woodrow Wilson. Carreño wrote Un rêve en mer ('A dream at sea') when she was just fifteen years old.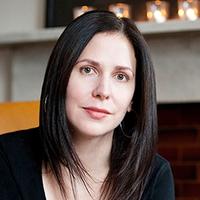 'Canyon Wren' and 'Lovely Fairywren' from Birds and Insects, Book 3 (world premiere, 2021)
Birdsong plays a significant role in Arlene Sierra's ongoing project Birds and Insects, which includes several compositions for piano. These two new commissioned works focus on female birds who sing, a phenomenon which has been largely ignored, until recently, by ornithologists.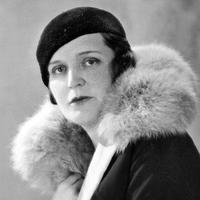 Partita (1957)
Germaine Tailleferre was the only female member of the group of French composers known as 'Les Six'. Her career spanned seven decades and included scores for orchestra, film, ballet, and chamber ensembles. This three-movement neoclassical work, dedicated to her sister, reveals her great skills as a pianist.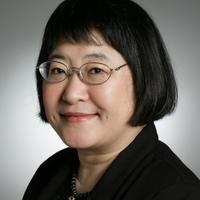 Guessing (1989)
Chen Yi grew up in China during the Cultural Revolution and studied regional folk music in the countryside. She believes that music is a universal language, improving understanding between peoples of different cultural backgrounds and helping to bring peace in the world. Chen Yi's Guessing is based on a popular Chinese folk song of the same name.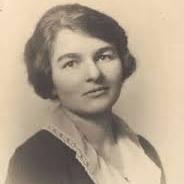 Nos 1 and 3 from Gebrauchsmusik (1934)  
Johanna Beyer was born in Leipzig in 1888 and wrote most of her music between 1930 and 1940. She was active in the circle of musicians around Henry Cowell, but after her death from ALS in 1944, she was nearly forgotten. Gebrauchsmusik means 'music for use', transformed here through Beyer's intensely intimate style.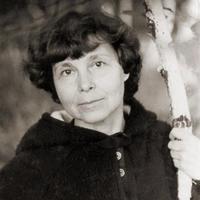 Chaconne (1962)
Russian composer Sofia Gubaidulina names Bach as one of her main inspirations and composed this Chaconne as a post-graduate student at the Moscow Conservatory. She conveys the chaconne form in the eight-bar bass line and the opening harmonic progression, which recur throughout this powerful piece.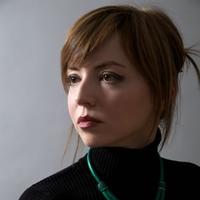 RedMare (2017) for two pianos
RedMare was composed for pianists Katya Apekisheva and Charles Owen to perform at the London Piano Festival in 2017. Elena Langer, originally from Moscow, was inspired by a Russian exhibition in London of colourful paintings by Kandinsky, Malevich, and especially Kuzma Petrov-Vodkin's Bathing of a Red Horse. She describes the twenty fingers at two pianos 'like a whole orchestra'.
5pm, set five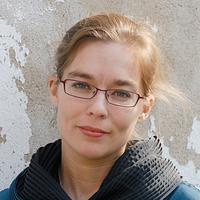 Movement 1 of Heights and Depths of Love (2009) 
'Togetherness' is the title of this movement of a three-movement work by young Lithuanian composer Žibuoklé Martinaityté. The score is full of interpretive descriptions, for instance, at the opening: 'Tenderly as though touching petals of a spring flower or touching a beloved one for the first time'.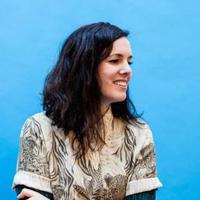 Camberwell Green (2010)
Scottish composer Anna Meredith's music straddles the different worlds of contemporary classical, art pop, techno, large-scale installations, and experimental rock. Camberwell Green was commissioned by BBC Radio 3 for celebrations marking the 200th anniversary of Felix Mendelssohn's birth.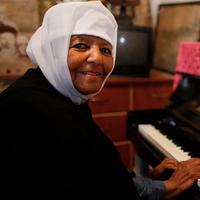 Ethiopian nun Emahoy Tsegué-Maryam Guèbrou has composed many piano pieces over the last sixty years, which are published by her foundation and reflect her own unique style at the piano.
'The homeless wanderer plays on his flute…The wild animals and snakes do not dare approach him, but listen spellbound to the melody his flute produces, which becomes its protector through the power of the notes. They become his friends.' – Emahoy Tsegué-Maryam Guèbrou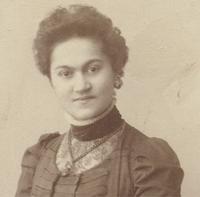 Excerpts from Au sein de la Nature (1910) 
Now remembered primarily as Igor Stravinsky's piano teacher, Leokadiya Kashperova was a successful composer in her youth. But after her marriage to a Bolshevik she had to flee Russia and her compositions were never performed or published in her lifetime. She wrote this suite, In the Midst of Nature, at age 28.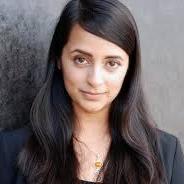 Rang de Basant (2012) 
Indian-American composer Esmail explains that her title comes from 'an iconic Hindi film, Rang De Basanti, (which literally translates to 'Give it the colour of Saffron')'. The title is also a play on words, since she also evokes the 'Raag Basant', which she describes as 'dark and exotic, rendered in bold colors, and winding through passages of sinewy chromaticism'.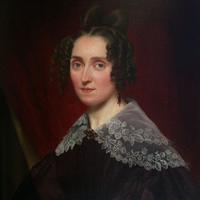 Etudes Nos 10 and 20, Op 26 (1839)
Louise Farrenc was the first female professor of piano at the Paris Conservatory. Her Thirty Etudes in Major and Minor Keys became required repertoire at the Conservatory and were celebrated during Farrenc's lifetime. Etude No 20 was inspired by Bach; she was a pioneer in compiling collections of early keyboard music.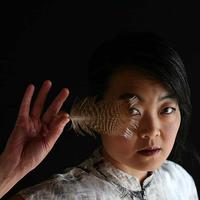 She Dances Naked Under Palm Trees (2019)
Theresa Wong is a cellist, composer, vocalist, and improviser based in the Bay Area. Wong was inspired by Nina Simone's a cappella song Images and its lyrics, which uses a poem by Harlem Renaissance poet William Waring Cuney. The melody of Simone's song appears in the opening.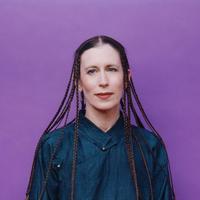 Ellis Island (1981) for two pianos
'In 1981, I composed a two-piano piece, Ellis Island, later recording the two parts myself by overdubbing in the studio. That experience inspired me to compose more music for two pianos. I delved into different relationships and possibilities between them.' – Meredith Monk
Ellis Island is also the name of a film Monk created the same year.
6.15pm, set six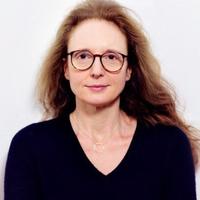 Shadow (2013)
Shadow 'explores the play of shadow, vertical harmonic clouds of differing density and complexity. Clouds of colour are projected into the acoustic resonance, or shadow, of the preceding gesture. As a study, it is a detailed exploration of the sostenuto and sustaining pedals'. – Rebecca Saunders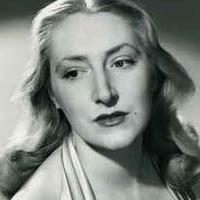 'Blue Air' and 'Brown Study' from Colour Suite (1963)
Madeleine Dring grew up in London and composed theatrical works and chamber music as well as piano solos. Her Colour Suite, subtitled Five Rhythmic Studies for Piano, reflects her interest in jazz, calypso, and other vernacular forms, combined with her classical training.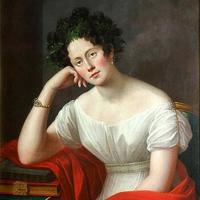 Nocturne in B-flat Major (1819)
Maria Szymanowska was Poland's first prominent virtuoso pianist. She composed polonaises, nocturnes, waltzes, and mazurkas for piano, decades before Chopin composed in the same forms. Her Nocturne in B-flat Major is considered to be one of her most sophisticated works.
Valse Choro No 2 (1965) 
Born in Sao Paolo, Brazil, Adelaide Pereira da Silva was one of the founders of the Brazilian Pro Music Society, and many of her works reflect her study of Brazilian folk music. Her Valse Choro No 2 is a sensuously chromatic waltz, romantic yet harmonically adventurous.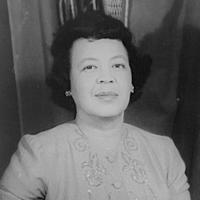 'Troubled Water' from Spiritual Suite (1967)
Margaret Bonds was a brilliant pianist as well as composer: she was the soloist for the premiere of her friend Florence Price's Piano Concerto. While she is best known for her vocal music, her 'Troubled Water', is a virtuoso fantasy on the spiritual Wade in the Water.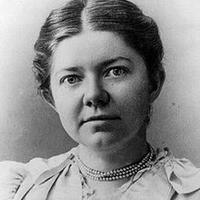 'Dreaming' from Four Sketches (1892)
When she married at the age of eighteen, Amy Beach had to give up her career as a touring pianist, but she continued studying composition and composing until her death at age 77. She wrote her Four Sketches at the age of 25. 'Dreaming', the third sketch, expresses Beach's harmonic adventurousness and pianistic gifts.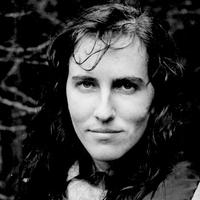 Hymn to Spring (1993)
Russian composer Elena Firsova emigrated to London with her husband Dmitri Smirnov after being blacklisted at the Sixth Congress of the Union of Soviet Composers for unapproved participation in festivals of Soviet music in the West. She wrote Hymn to Spring, inspired by bird song, for their daughter Alissa, who became a composer, pianist, and conductor.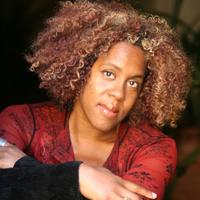 Movements 1 and 2 from Piano Concerto (two piano arrangement) (world premiere, Barbican commission, 2021)
Errollyn Wallen dedicated her new concerto to two of her most influential piano teachers. It will be premiered later this year with orchestra by pianist Rebeca Omordia at the Royal Birmingham Conservatoire.
Performers
Sarah Cahill piano
Antonia Huang
Joanna Lam
Yuki Hammyo
Mai Nakase
Jo Giovani