Start time: 7pm
Approximate running time: 180 minutes, including a 20 minute interval
Please note all timings are approximate and subject to change. 
This performance is subject to government guidelines.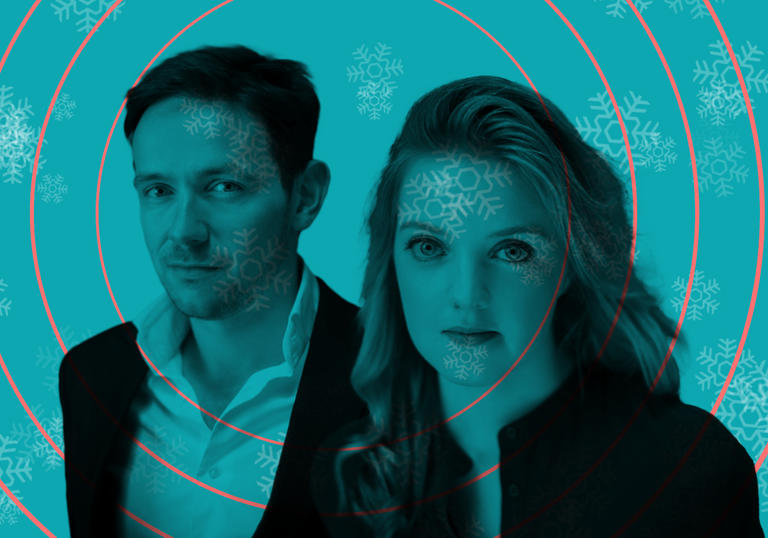 Handel's Messiah has enshrined itself in the canon as a holiday tradition. But how was it initially received? Harriet Smith finds out.
Handel's Messiah is such a beloved fixture in our musical lives that it's easy to forget that when he composed it his reputation was not in the best of health. Having been the toast of London during the 1730s, when his operas were the talk of the town, by late in that decade they'd gone out of fashion and been superseded by the oratorio. These were similar in scope and ambition but based on religious rather than secular subjects. Some of Handel's rivals seized upon the opportunity to write him off as a has-been but they were to be proved entirely wrong as he proceeded to write several brilliantly evocative oratorios, notably Saul and Israel in Egypt, showing a gift for characterisation that rendered them almost operatic in tone. 
He wrote Messiah in the late summer of 1741 at his London home at 25 Brook Street in Mayfair (a street that now boasts adjacent blue plaques, for American rock legend Jimi Hendrix lived at No 23 in the late 1960s). In Messiah Handel breaks new ground in the way he uses only Biblical texts, compiled by Charles Jennens, an immensely cultured and wealthy patron of the arts who had also supplied the libretto for Saul. 
It was Dublin rather than London that had the honour of premiering Messiah: Handel moved in lofty circles and travelled there at the invitation of the Duke of Devonshire (who was also Lord Lieutenant of Ireland) in November 1741 to present a series of works, with Messiah unveiled as something of an appendix in April 1742. 
Jennens described his libretto as a 'Scripture Collection' and, unlike most of Handel's oratorios, there are no characters as such in Messiah, getting round the controversy of having Jesus Christ portrayed by a singer. The work falls into three sections, the first relating the prophecy and good news of Christ's birth; the second tells the Passion story and the many emotions it provokes, ending triumphantly with the 'Hallelujah' Chorus. And the third part explores the Resurrection, the victory of the soul over death and predicts Christ's Second Coming. 
When Messiah was first unveiled in London in 1743 there was some rumpus about the subject-matter being unsuitable for such theatrical treatment. But that fast died down as people were won over by its sheer inventiveness and soon it was receiving regular performances, with Handel himself directing it 36 times between 1742 and his death in 1759.  
It's not difficult to understand that enthusiasm, for Handel's gift for story-telling had long been honed in the opera house. Equally important is his ability to create the most vivid tableaux and even though there are no named characters here, each of the soloists has airs that are by turns expressions of joy ('Every valley shall be exalted' sung by the tenor near the outset of Part 1), extreme beauty (the soprano's 'I know that my redeemer liveth' that opens Part 3), pain (the alto's 'He was despised and rejected of men' in Part 2) and drama ('Why do the nations so furiously rage together', a thrillingly athletic display for the bass in Part 2). And the recitatives – numbers where the emphasis is on text rather than music and serves to move the action on – tend to be short and very much to the point.  The choruses are just as vital a strand in Messiah: as an expression of hope ('And the glory of the Lord shall be revealed') and contrapuntal exuberance ('For unto us a child is born') in Part 1. In the second part they set the scene with tremendous solemnity in 'Behold the lamb of God', and end it with the famous 'Hallelujah' Chorus. The sense of reflection in Part 3 is ardently evoked by 'Since by man came death', by turns haunting and dramatic, and it is the chorus that gets the last word, with the affirmative 'Worthy is the lamb that was slain' and a joyous concluding 'Amen'.
And it's not just the singers who get to shine – Handel is very much a master of word painting within the orchestra too, most notably in the Pastoral Symphony that forms a purely instrumental moment of liltingly beautiful reflection in Part 1. 
The popularity of Messiah has lived on through the centuries, even when the fortunes of other of Handel's works have waxed and waned. In this country that's partly down to the tradition of amateur choral societies, at their pinnacle during the 19th century, through which the notion of epic-sized choruses took hold, often with large orchestra and – hopefully – professional soloists. And while that might be fun to participate in, it does distort Handel's original (though what constitutes 'original' is a moot point since the composer continued tweaking the score until his death) and there's no doubt that less is more. Once you have heard the work with period instruments, a modest-sized chorus and stellar soloists as we do tonight, you'll never want to go back to the overblown readings of yesteryear.
© Harriet Smith
Start time: 7pm
Approximate running time: 180 minutes, including a 20 minute interval
Please note all timings are approximate and subject to change. 
This performance is subject to government guidelines.
Programme and performers
Programme
George Frideric Handel Messiah
Performers
Academy of Ancient Music
Richard Egarr director & harpsichord
Rowan Pierce soprano
Iestyn Davies countertenor
Ben Johnson tenor
Ashley Riches bass
Choir of AAM
Yorkshire born soprano Rowan Pierce received the President's Award from HRH The Prince of Wales at RCM in 2017, the First Prize and Song Prize at the inaugural Grange Festival International Singing Competition and the first Schubert Society singer prize. She was a Rising Star of the Orchestra of the Age of Enlightenment and a Harewood Artist at English National Opera.
She has appeared on the concert platform throughout Europe and North and South America with leading ensembles including the Academy of Ancient Music, Gabrieli Consort, Freiburg Baroque, Scottish Chamber Orchestra,  BBC Scottish Symphony Orchestra, Rotterdam Philharmonic, Royal Liverpool Philharmonic and City of Birmingham Symphony Orchestras. She made her debuts at the BBC Proms Festival and Wigmore Hall in 2017 and has subsequently returned to both.
Rowan appears frequently at Festivals in the UK and in Europe. Recent highlights include appearances in the Edinburgh International Festival with the English Concert, collaborations with Sir Thomas Allen and Christopher Glynn at the Ryedale Festival, Dame Anne Murray and Malcolm Martineau at the Oxford Lieder Festival and with Roger Vignoles at the Leeds Lieder Festival.
Opera appearances include Miss Wordsworth / Albert Herring, Princess / L'enfant et les Sortilèges, Drusilla / L'incoronazione di Poppea, Barbarina and Susannah / Le nozze di Figaro, Belinda / Dido and Aeneas, Papagena / The Magic Flute, Tiny / Paul Bunyan, and Papiria / Lucio Papirio Dittatore. Recent / future engagements include her Glyndebourne Festival debut performing Oberto / Alcina as well as Quivera / The Indian Queen for the Opera de Lille under Emmanuelle Haim and Barbarina for the Grange Festival and Nevill Holt Opera.
Rowan's discography includes Purcell The Cares of Lovers (Lynn), Vaughan Williams Sinfonia Antartica with the RLPO (Onyx), King Arthur with the Gabrieli Consort (Signum), Acis and Galatea with the Early Opera Company (Chandos / BBC Music Magazine Opera Award Winner 2019). 
In 2017 Iestyn was awarded an MBE by the Queen for his services to Music. A former Cambridge choral scholar, he went on to study singing at the Royal Academy of Music. An esteemed Handelian, he has astounded audiences globally with his vocal agility in roles such as Orlando, Rinaldo, Giulio Cesare, Ottone/Agrippina, David/Saul. His intelligent and considered interpretations have led to fruitful collaborations with Thomas Adès, George Benjamin and Nico Muhly.  Iestyn has appeared on Broadway, making his debut in a revival of his west-end theatre project, Farinelli and the King, with Mark Rylance and received an Olivier Award nomination. A celebrated recitalist, with repertoire ranging from Dowland to Clapton, he has twice been awarded the Gramophone Recital Award, and in 2017 won the Gramophone Baroque Vocal Award.
Acclaimed tenor Ben Johnson represented England in BBC Cardiff Singer of the World 2013 and won the Audience Prize. Johnson is a former BBC Radio 3 New Generation Artist, 2008 winner of the Kathleen Ferrier Award, 2011 Wigmore Hall Emerging Talent, and a 2013-2015 English National Opera Harewood Artist.
Highlights of the 2020/2021 season are performances of Handel's Messiah with the Academy of Ancient Music in December at the Barbican Centre, Eumete in Il Ritorno di Ulisse in patria with Longborough Festival Opera, Flute in A Midsummer Night's Dream with the Grange, a recording of Vaughan Williams with The Hallé and a series of concerts of Schubert Winterreise with pianist Louis Schwizgebel.
Equally active on the concert platform, last season he teamed up with guitarist Sean Shibe for a Irish tour, performing repertoire spanning from Bach to Irish Folk Songs; and stepped in at the Hallé to perform the second act of Beethoven's Fidelio as Jacquino and the trio Tremate, Empi, Tremate for soprano, tenor and bass. Ben recently performed with pianist Maria João Pires in two Schubertiade concerts at the Belgais Center for Arts in Portugal.
He recently recorded a selection of Sullivan Songs with Sarah Connolly for Chandos Records.
Bass-Baritone Ashley Riches studied at King's College, Cambridge and the Guildhall School of Music and Drama and was later a Jette Parker Young Artist at The Royal Opera and a BBC Radio 3 New Generation Artist. On the operatic stage he has sung Figaro and Count Almaviva (The Marriage of Figaro), Don Giovanni, Escamillo (Carmen), Schaunard (La Boheme) and the Pirate King (The Pirates of Penzance) at houses including the Royal Opera, English National Opera, Glyndbourne, Garsington, the Grange Festival and Opera Holland Park. Ashely gives recitals internationally, appears in concert extensively and has a fast-growing discography to his name. This season he releases his debut solo-disc with Chandos: Musical Zoo.
 
Richard Egarr brings a joyful sense of adventure and a keen, enquiring mind to all his music-making - whether conducting, directing from the keyboard, giving recitals, playing chamber-music, and indeed talking about music at every opportunity. Music Director of the Academy of Ancient Music, Principal Guest of the Residentie Orkest in The Hague, and Artistic Partner of the St Paul Chamber, Egarr begins as Music Director of the Philharmonia Baroque Orchestra and Chorale in 20/21 season, finishing with AAM in Summer 2021 after 15 years at the helm. He was Associate Artist with the Scottish Chamber 2011-2017, and has conducted many symphony orchestras such as London Symphony, Royal Concertgebouw and Philadelphia Orchestra. This season Egarr conducts repertoire ranging from Bach through Mozart, Dussek, Beethoven and Brahms to Rossini and Elgar, guesting with orchestras such as the St Louis Symphony, Luxembourg Philharmonic and City of Birmingham Symphony.
Early in his tenure with AAM Egarr established the Choir of the AAM; operas and particularly Handel's oratorios lie at the heart of his repertoire. He made his Glyndebourne debut in 2007 conducting a staged version of St Matthew Passion. With AAM at the Barbican he has conducted Monteverdi and Purcell cycles, La Finta Giardiniera and (in 2019) Nozze di Figaro – the latter also at the Grange Festival. He regularly gives solo harpsichord recitals at the Wigmore Hall and Carnegie Hall, and his extensive discography on Harmonia Mundi includes solo keyboard works by Bach, Handel, Mozart and Couperin, and latterly discs for Linn Records of Byrd and Sweelinck. His long list of recordings with the Academy of Ancient Music includes seven Handel discs (2007 Gramophone Award, 2009 MIDEM and Edison awards), and J S Bach's St John and St Matthew Passions. In 2019 AAM Records released a new edition under Richard's supervision of Handel's rarely performed BrockesPassion, to widespread praise.
Egarr trained as a choirboy at York Minster, at Chetham's School of Music in Manchester, and as organ scholar at Clare College Cambridge. His studies with Gustav and Marie Leonhardt further inspired his work in the field of historical performance. He taught for many years at the Amsterdam Conservatoire and is currently Visiting Professor at the Juilliard School.
The Academy of Ancient Music (AAM) is an orchestra with a worldwide reputation for excellence in baroque and classical music. Using historically-informed techniques, period-specific instruments and original sources, we bring music vividly to life in committed, vibrant performances. 
 
Established nearly 50 years ago to make the first British recordings of orchestral works using original instruments, AAM has released more than 300 albums to date, collecting countless accolades including Classic BRIT, Gramophone and Edison awards. We now record on our own-label AAM Records, and are proud to be the most listened-to period-instrument orchestra online, with over one million monthly listeners on Spotify.
 
Beyond the concert hall, AAM is committed to nurturing the next generation of musicians and music-lovers through our innovative side-by-side learning and participation initiative AAMplify. Working in collaboration with partners at the Guildhall School, London Music Masters, Cambridgeshire Music Hub and others we reach thousands of children and young people across primary, secondary and tertiary education each year. 
AAM is Associate Ensemble at the Barbican Centre, London; Orchestra-in-Residence at the University of Cambridge and Research Partner to the University of Oxford.
AAM recently announced the appointment of Laurence Cummings as Music Director from the 2021/22 season.
 
Vivaldis four seasons live from the barbican