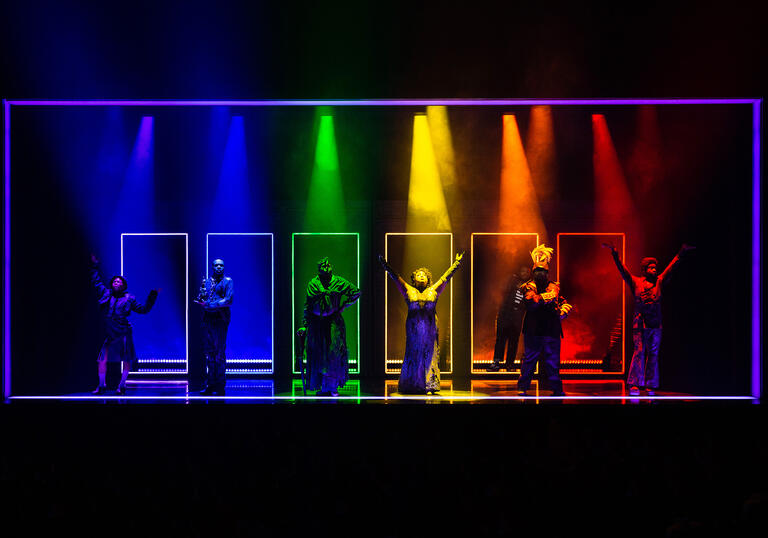 Discover a season of LGBTQ+ events in our Cinema, Music and Theatre this summer including the premiere of acclaimed Broadway Pulitzer-winning musical A Strange Loop. 
Join us for the first Classical Pride concert given by a major professional orchestra in Europe, a celebration of trans artists in the Theatre and an outdoor screening of the celebrated documentary Paris is Burning. Queer 90's film programme in the Cinema explores queer representation in 1990s cinema from around the world and Hamed Sinno, the iconic Lebanese-American indie-rock musician debuts their solo material in the Hall.
Programming and promoting the creativity of LGBTQ+ artists is important all year round, but Pride is a particularly special time to celebrate the work of these ground-breaking artists.
'We're proud to be presenting events that provide a platform for conversations about identity, equity, and acceptance across a diversity of voices and experiences within the Queer community.'
Will Gompertz,
Artistic Director