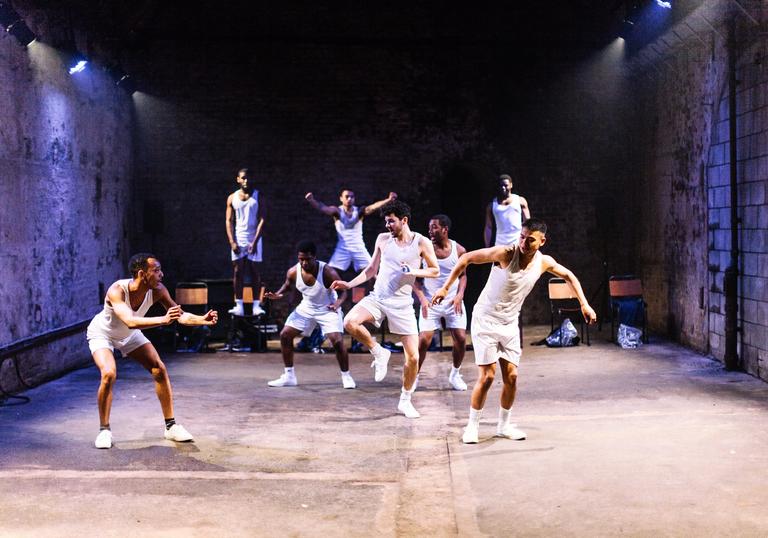 Join The PappyShow for a practical weekend workshop exploring their approach to creating and devising work.
Delving into the company's collaborative and inclusive approaches to making movement and playing games, this workshop will:
Be a celebration of you and how you can use your authentic voice and lived experience to create new material
Use physical, visual, and collaborative storytelling to play, in all the most joyful and silly ways!
This Lab is suitable for all levels, aged 18+. No previous theatre-making/performing experience necessary.
There is no preparation or reading required for this event. Please wear comfortable clothing and shoes you can move in easily. Please bring a water bottle, notebook, and pen.
As part of the Lab, you will receive a ticket to the performance of The PappyShow: BOYS on Saturday 23 Apr at 7.30pm. 
Bursary
A limited number of free bursary places are available if you are unable to attend this event due to your financial circumstances. Please contact [email protected] for more information.
Access
Please let us know if you have any access requirements ahead of this Lab. Contact [email protected].
COVID Safety
Participants are encouraged to check and follow the Barbican's COVID-19 safety guidance at the time of their visit: https://www.barbican.org.uk/your-visit/coronavirus-advice/covid-safety.
Cancellation
Should you be unable to attend for any reason, you can exchange your purchased ticket for credit vouchers via the Barbican Box Office up to 24 hours before the Weekend Lab start time. Please contact the Barbican Box Office on 020 7638 8891 to arrange your exchange and have your booking reference number ready.
Join Young Barbican
Be there when it happens with discounted access to unmissable art and entertainment as well as events and creative opportunities for 14-25 year olds