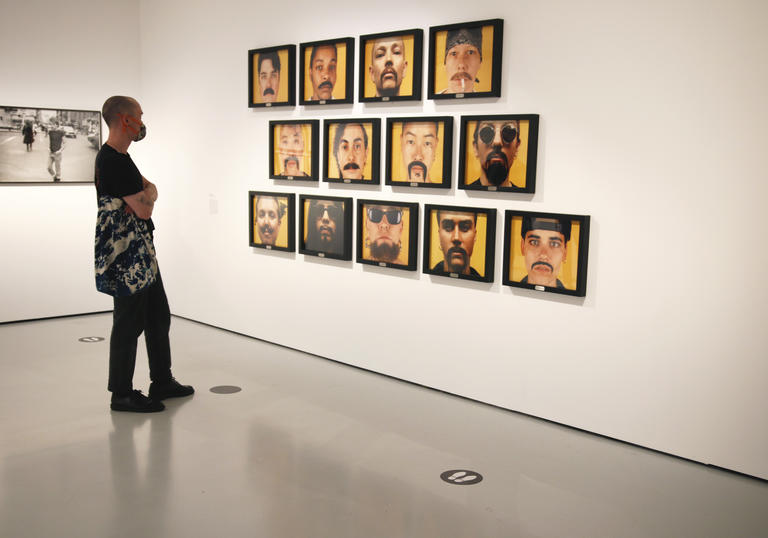 Before your visit
We are back at full capacity in our venues now, so there's no longer any socially-distanced seating.
For any event you still need to buy a ticket online in advance. You can book tickets right up until the event start time. Please check you've received your PDF ticket by email.
If you have tickets and are unable to attend because you have tested positive, or have been asked to isolate, please contact our Box Office at [email protected]
Please stay at home if you're experiencing any symptoms of Covid-19 (these are listed on the NHS website) 
If you've recently been in close contact with someone who's tested positive for Coronavirus, you don't need to self-isolate if
You're fully vaccinated
You're below the age of 18 years, 6 months
You've taken part in, or are currently part of, an approved COVID-19 vaccine trial
You're not able to get vaccinated for medical reasons
However, you're advised to get tested as early as possible. Read the full Government guidance on this at www.gov.uk
If you are unable to use your tickets because you are unwell, please contact [email protected] prior to the event, in order to arrange a credit or swap. 
During your visit
All entrances to the Barbican are now open. 
We encourage all visitors to check in using the NHS Test and Trace app, even though this is no longer compulsory. 
We're pleased to be able to welcome you back to our public spaces and invite you to meet people and relax in our foyer areas as well as the Barbican Kitchen, Cinema Cafe or Lakeside terrace. 
We encourage all visitors to check in using the NHS Test and Trace app, if they're able to, even though this is no longer compulsory.
We're no longer collecting contact details of visitors ourselves for contact tracing purposes.
All visitors must wear a face covering as a condition of entry to the Barbican unless exempt or under 12.
We also encourage you to:
Use our hand sanitisers and wash your hands regularly
Check in using the NHS Test and Trace app
Please remember to book ahead online as you won't be able to purchase tickets in person.
 
Our cloakrooms are open but there is limited space so please don't bring any large bags, luggage or long umbrellas with you - these can't be taken into our venues. We recommend bringing minimal possessions when you visit. You're welcome to bring prams and buggies, of course. 
The maximum dimension of bags permitted into our venues is 33x18x22cm, and one bag per customer.
Visitors are encouraged to check in using the NHS Test and Trace app. Test and Trace slips will continue to be available in the Library.
We're pleased to be able to welcome you back to the Library and will once again be offering a full range of services. Please note:
Visits will no longer be time-limited
 
We request customers continue to observe social distancing.
 
Although wearing a face covering is a matter of personal choice, please consider wearing a face covering in our libraries to protect staff and other customers.
 
Do not visit the Library if you are feeling unwell.
What we're doing to keep people safe
What we're doing to keep everyone safe
 
We're following Government guidance and sector best practice to make sure the whole building is Covid secure. Measures include:
 
· Requiring all visitors to wear a face covering during their visit unless exempt
 
· Clear signage to guide people safely around some areas of the Centre
 
· Hand sanitiser stations at all entrances
 
· Regular and thorough cleaning of door handles, rails, toilets and other areas
 
· Card payments only.
· Air handling units to supply 100% fresh air and extract air directly out of the building
 
We'll continue to review and manage any risks and to respond to any changes in Government guidance, keeping our staff trained and up-to-date as we go.