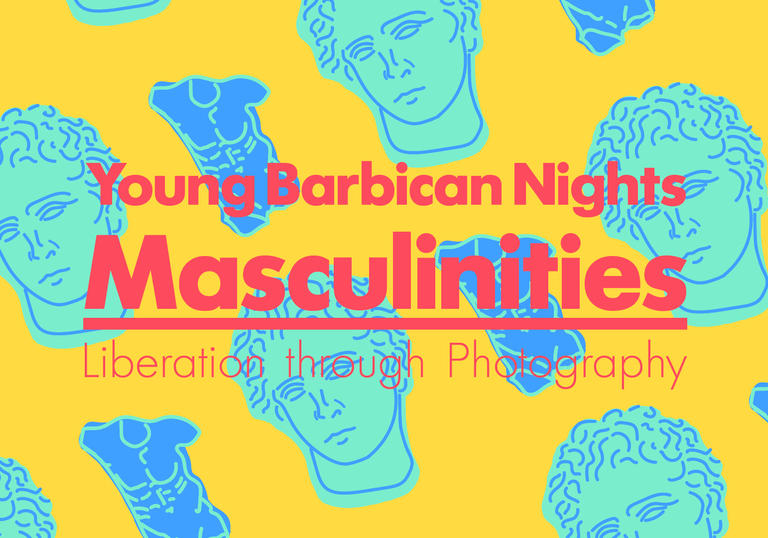 How to watch?
Visit this page on Wednesday 19 August at 7pm, and click the 'Play' button on the image above. You'll be able to watch the Young Barbican Nights stream 'as live' on YouTube.
The stream will be available to watch on YouTube until Wednesday 26 August. 
Schedule
7pm: Rethinking Masculinity by Voicebox
7.17pm: NOWNESS x Barbican - 'What makes a man'?
7.22pm: Illustration masterclass with Annie Lee
7.29pm: Understanding the impact with Voicebox
7.43pm: Masculinities Curator Tour - Reclaiming the Black Body
7.48pm: Introducing to the stage... Beau Jangles by Araba Aduah
7.55pm: The Masculinities Interior Audio Guide with Cosima Cobley Carr
8.03pm: Writing the Image with Annie Hayter
8.10pm: What's Next? By voicebox
8.20pm: Masculinities Curator Tour - Women on Men
8.25pm - Oh boy! Fashion and Gender - Panel Talk hosted by Ben Hurst with special guests, Char Ellesse, Jamie Windust and Fredi Beard
Join Young Barbican
Be there when it happens with discounted access to unmissable art and entertainment as well as events and creative opportunities for 14-25 year olds
Young Creative
Applications for our young creative programmes will be opening soon.  Apply for Young Creatives and learn more about the programmes on offer.
Discover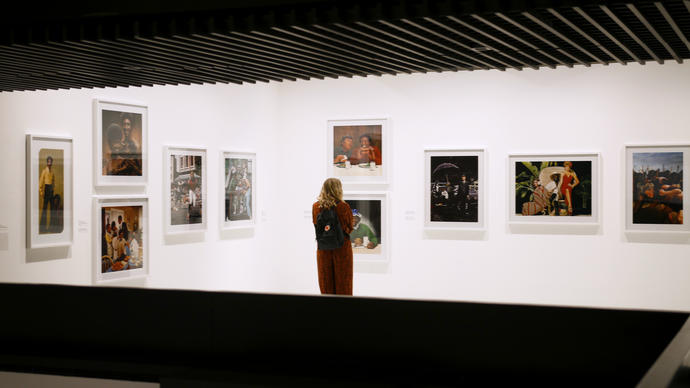 Watch: Curator Tour of Masculinities: Liberation through Photography
Take a walk around our exhibition with Barbican curator, Alona Pardo. In this full-length tour, you'll learn more about masculinity in its many forms through a range of photographs as we ask: what does it mean to be a man today?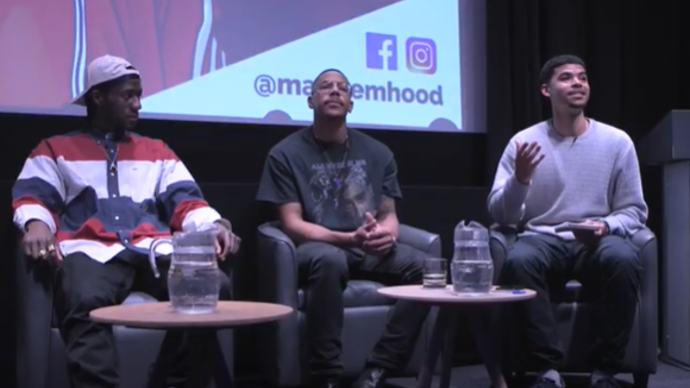 Watch - Mandem Don't Cry: Epilogue
Watch media platform and collective, Mandem, answer young people's questions on modern masculinity and how it relates to marginalised communities. 
Read the Masculinities: Liberation through Photography online exhibition guide featuring section introductions, gallery map and glossary of terms. 
We also have an audio described online tour for blind or partially sighted visitors. 
Listen: Masculinities playlist
We take a look at how musicians have dealt with the subject of masculinity to celebrate our upcoming exhibition Masculinities: Liberation through Photography.