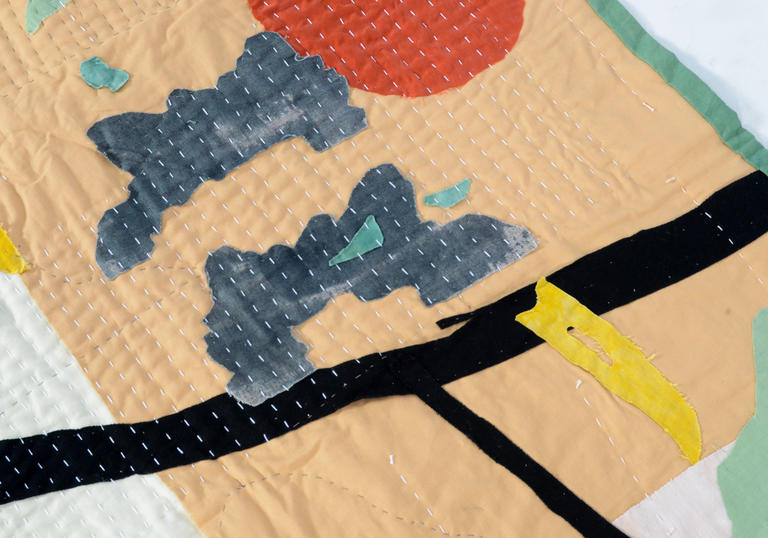 What you'll need
Device with webcam and Zoom
Darner needle (long sharp needle, strong enough to comfortably go through three layers of fabric, larger eye for thicker thread)
Regular household sewing needle
A handful of pins
Fabric scissors
Household sewing thread
Thicker cotton thread for quilting
A pre-washed, ironed and cut piece of fabric for your 'BACK' piece, around 60cm x 45cm
Another pre-cut piece of fabric around 5cm smaller both sides for your 'INNER' piece. You can use sheets, pillow cases, duvet cover, woven fabrics from garments for a thinner final cloth. You may have an old blanket, mattress liner or duvet, this will give you a squishier final piece.
An assortment of pre-washed and ironed fabric pieces of around 10cm square or larger. Try to collect a range if you can, patterned, textured will all work.
Visit the Barbican Shop
Find the best design-led gifts, inspired by our artistic programme and dynamic architecture, by the designers of today and tomorrow.