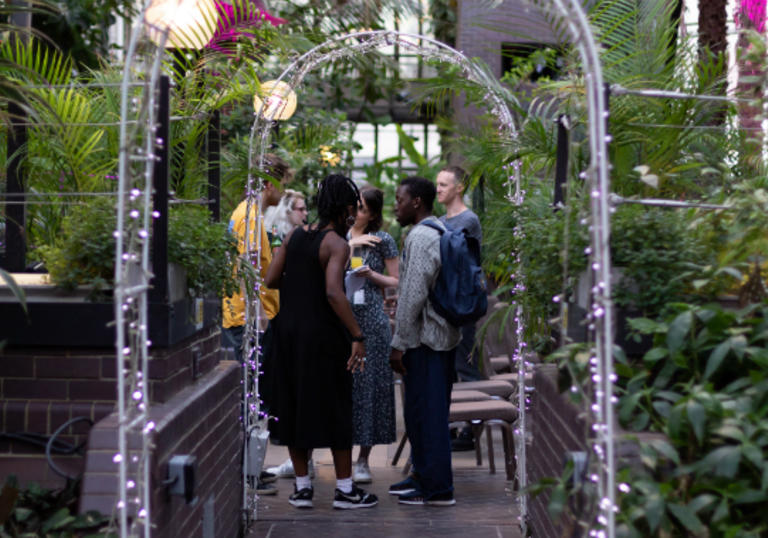 Partners
Since the organisation's inception in June 2018, Women in Jazz has partnered with some of the most prestigious venues and institutions in the UK including: Ronnie Scott's, Jazz FM and Gilles Peterson's radio station, Worldwide FM. You can find artists such as Yazz Ahmed, Zara Mcfarlane and Yolanda Charles on their monthly Soho Radio broadcasts. 
The Feminist Library is an autonomous feminist community space that is home to a unique collection of feminist literature and Women's Liberation Movement materials supporting research, activism and community projects. The Library provides an intersectional non-sectarian space for the exploration of feminism through conversation, study, and events. They are trans-inclusive and welcome people of all genders.
Discover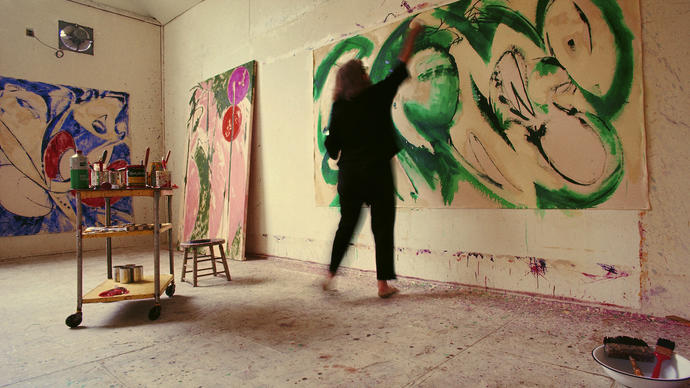 An Introduction to Abstract Expressionism - Now Featuring Lee Krasner
In our brief history of Abstract Expressionism, we write Lee Krasner back in to art history and explore how the turbulence of New York in the 1940s led to the vibrant and energetic art movement that put New York at the centre of the art world.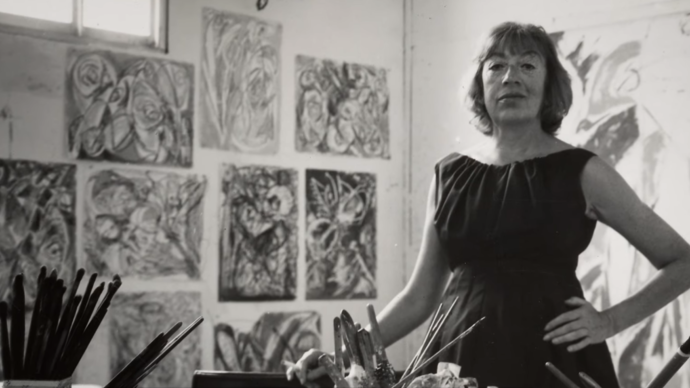 Watch: Lee Krasner In Her Own Words
American painter Lee Krasner on her own career and her practice.
Young Barbican Guides
Hecto Dyer is a performance artist, costume maker and playwright whose work explores time, memory and the natural world.
Esther Kondo Heller is an interdisciplinary literary artist, born in Berlin raised in Mombasa now based in London. Her work is embedded in creative storytelling. Her artistic creations re-imagine personal memories, childhood, everyday life, and liminal spaces that alter conceptions and document our shared histories and identities.
Samara Straker is a young creative professional who has worked many roles in the creative industry. This often involves coming up with alternative content or ideas for set briefs. Through working in so many creative environments, she has gained the highly sought after skill of being able to impress everyone with her ideas. When she worked for Live magazine she was affectionately dubbed the 'ideas girl' and was promoted to Arts and Culture editor from a casual contributor after a year. She has also won both a published award as well as an Arts Award for her Creative Writing and poetry.  
Katie Byford is a poet and filmmaker from London whose work explores queerhood, faith and trauma.  Katie has been commissioned by the Wellcome Collection and South Bank University and she has performed across the UK including at Durham Castle and the Houses of Parliament.  She is a co-founder of the Dead [Women] Poets Society, a former Barbican Young Poet and Foyle Young Poet, and has collaborated with contemporary musicians and artists on a number of projects across poetry, film and photography. 
Pietro Bardini is an Award-nominated composer and multimedia artist, his compositions have been used by BBC Radio 4, PS4 and Allergan among others. 
An internationally acclaimed spoken word artist, Bella Cox has worked for over 5 years both in the UK and in South Africa as a poet, workshop facilitator, MC and event producer. She is a two-time Barbican Young Poet Alumni and was a member of The Writing Room, London Queer Writers collective, and the Roundhouse Poetry Collective as well as the host and co-producer of two regular open-mic nights; Speak= and Pen-Ting. Bella has featured and headlined in London and across the UK during her two years here including at Skoll World Forum, the Brighton Literature Festival and the Barbican Centre, has been published in various on and offline spaces, and was twice nominated for the role of Young Peoples Laureate for London. She is well-known for her thought-provoking lyric poetry that often addresses the notions of home and belonging, as well as her proudly queer and feminist work that seeks to embrace difference and empower young people.
Kit Finnie tries to write poems that are honest and particular, looking slant-ways at her childhood in the East Midlands, lost love, time travel, and the supernatural. She was a Roundhouse Resident Artist 2018-19 and a Barbican Young Poet. Since 2015, Speakeasy, the night she founded, runs and hosts, has held a monthly residency at the Phoenix Artist Club in Soho. Its aim is to provide a space for artists to share new, raw and experimental work. Her debut solo show, 'Mabel and Mickey', was debuted at the Edinburgh Festival Fringe 2018, and was recommended by Lyn Gardner in The Independent. Kit is also an experienced facilitator, writes long-form prose, and half of the sketch comedy duo The Mayor and His Daughter.
Get closer to the art
Enjoy free entry to our gallery with Barbican Membership. Plus, get invitations to exclusive events, and save in the gallery shop.
With thanks