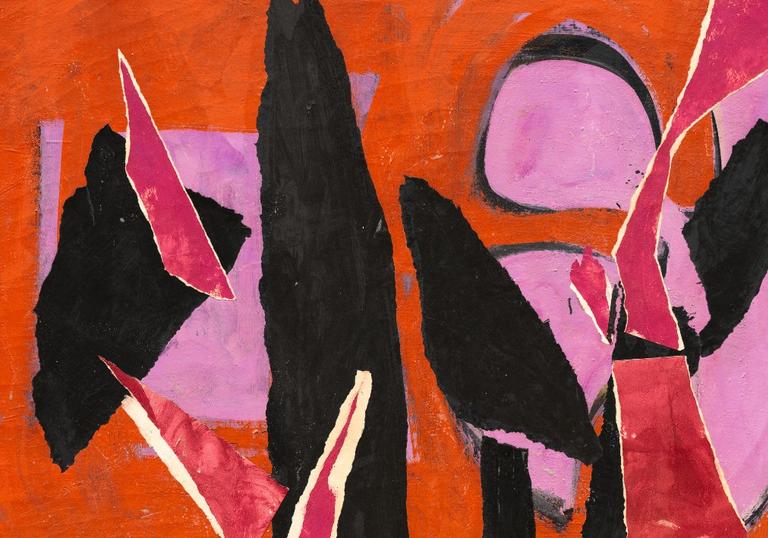 Reviews
'...canvases that compel the eye and seduce the mind'
'This whole exhibition proves, beyond any doubt [...] Lee Krasner was one of the best.'
'An outstanding rediscovery'
'a confident, intelligent exhibition, presenting Lee Krasner in her rightful position as one of the most important painters of the 20th Century…'
'a beautiful, dynamic, exhilarating hymn to the indomitable power of the human spirit...'
Discover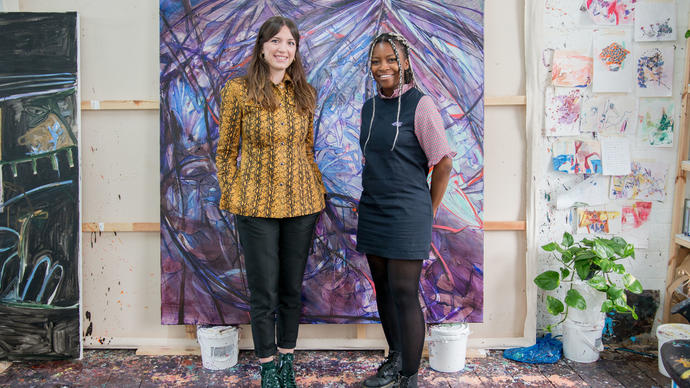 'The show feels like one painting' // Jadé Fadojutimi x Katy Hessel
In the third and final episode of our series of contemporary artists' responses to Lee Krasner, we talk to artist Jadé Fadojutimi to hear about the impact Krasner's work has had on her as an artist particularly their connection over colour.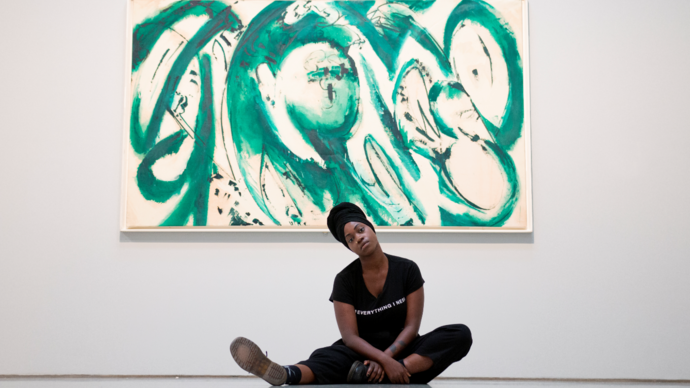 Poet Anita Barton-Williams performs 'Dear Lee'
Poet Anita Barton-Williams performs her piece Dear Lee in our exhibition Lee Krasner: Living Colour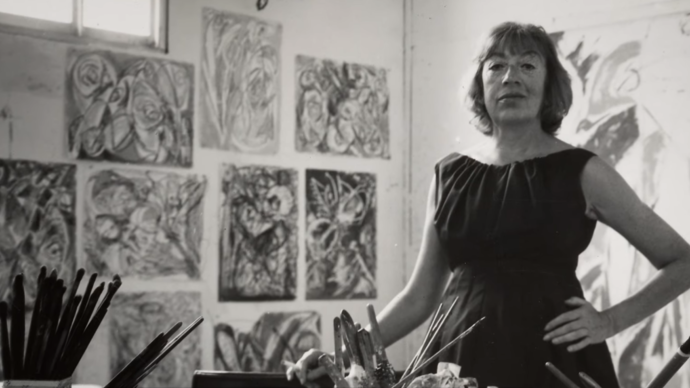 Watch: Lee Krasner In Her Own Words
American painter Lee Krasner on her own career and her practice.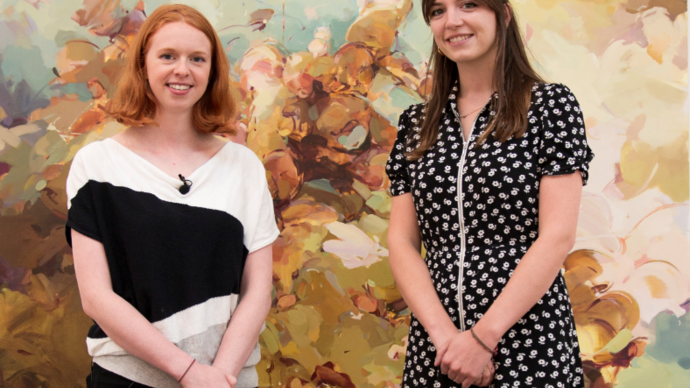 'I think of her work as quite sensual'
In the second of a series of three videos exploring contemporary artists' responses to our Lee Krasner exhibition, we talk to artist Flora Yukhnovich to learn more about her practice and what Krasner's work means to her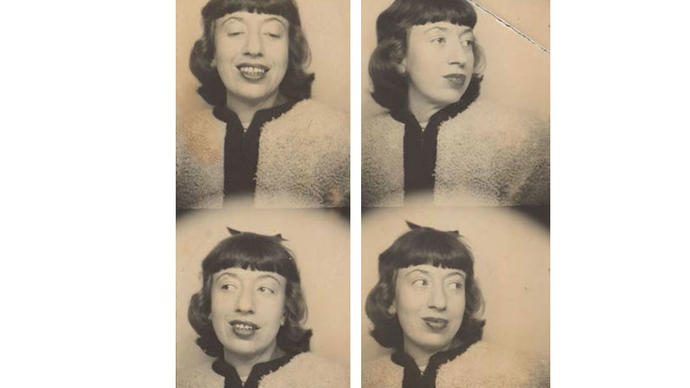 A key figure in American art, Krasner's energetic works reflect the spirit of possibility in post-war New York. Charlotte Flint, Exhibition Assistant on Lee Krasner: Living Colour, looks back through her life, works and legacy.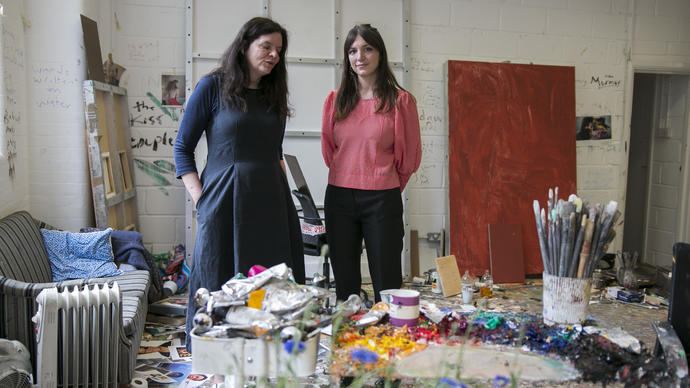 'She was always looking for something new'
We meet artist Chantal Joffe in her studio as she talks to Katy Hessel (founder of The Great Women Artists) about Lee Krasner's life, her paintings and what this new exhibition of her works mean for her.
With thanks




Education resources
A downloadable teaching resource is available for those planning visits to the exhibition.
A special school group rate is available alongside free exhibition tours which are suitable for both primary and secondary school groups. A discounted group booking applies to all school groups of 10 or more:
•   Secondary and sixth form (up to age 19): £3 per student
•   Students under 14 years: free
For bookings and enquiries please contact the school groups booking line:
Tel: 020 7382 7211 (Mon–Fri 10am–5pm)
Email: [email protected]
Please note, you will need to book at least two weeks in advance if you would like a free exhibition tour as part of your visit.
Touring
Lee Krasner: Living Colour will tour to:
Schirn Kunsthalle Frankfurt
11 Oct 2019–12 Jan 2020
Zentrum Paul Klee Bern
7 Feb–10 May 2020
The Guggenheim Museum, Bilbao
29 May–6 September 2020