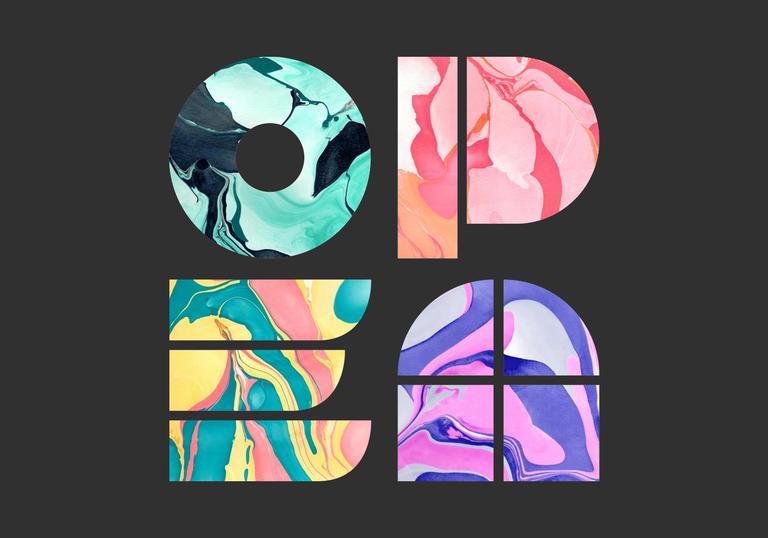 More performances
Since the UK has no written constitution, the Magna Carta is often seen as one of the founding documents for our democracy and rights. Award-winning poet Lemn Sissay has created new piece of work which he'll perform  in our Theatre that will be a poetic constituion for the UK.
5,30–6pm, Theatre
A nationwide choir project culminating in a British songbook. 
With more choirs than football clubs in the UK consisting of people from all walks of life this project aims to connect the diverse and wide ranging people that make up the United Kingdom and work to unite communities through shared ideas and song. Coming together a large choir will perform throughout the day with music and lyrics inspired by the people singing it. 
12.30–1pm / 5.15–6.15pm, FreeStage
Community choirs from Cambridge to Cornwall, Northampton to Northern Ireland invite you to join them and the National Youth Orchestra of Great Britain for a fun, interactive singing session exploring songs from When We Collide: A British Songbook.
4–4.45pm, Hall
Martha Barnett's And the Band Keeps Marching On is a darkly comic study of identity and crisis within Northern Irish Loyalism. When her sheltered rural Orangeman husband has a crisis of identity after his first ever trip to 'the mainland', Susan battles to hold the family together and keep everything looking perfect for the impending Twelfth of July. But when he invites a young Belfast blood & thunder bandsman into their home, Susan's carefully constructed middle class world starts to fall apart as her past comes back to haunt her.
5.15–6.25pm, The Pit
St. Ives by DA Nixon tells the story of two young locals facing a dubious eviction from their house in St. Ives, Cornwall. When the out-of-town owner's wife dies, he decides to sell the cottage and the locals are faced with losing one of the last remaining places they could afford to rent in their home town. The play examines the county's position as one of the most deprived areas of Western Europe, and its economic reliance on tourism.
3–4.30pm, The Pit
Told by an Idiot's Let Me Play the Lion Too company return to perform pop-up, improvised work across our public spaces
Roaming performances across Level G and Level -1 untill 5pm
50 years from now what will the UK look like? Four respected wordsmiths Kyle Lima, AL Kennedy, Paul McViegh, and Tony Mason and Dreda Say Mitchell, write and perform a monologue sending us a postcard from 2069. 
1.30–2pm, The Pit
Using the device of the House of Commons, four dancers and the public sit on opposite sides whilst a speaker keeps order, makes requests and highlights issues of immigration, class, economy and community.
From DanceXchange and creative director Gary Clarke, experience a no holds barred version of Brexit through the eyes of Birmingham residents in this immersive performance about Birmingham, Brexit and Britishness.
1.15–2.25pm / 3–5.10pm, Clubstage
Barbican Young Poets from the around the UK will perform specially selected works asking what does it means to be young and British in today's society?  Come and hear their perspective.
2.30–2.45pm / 3.15–3.35pm
Interactive experiences
Porch Sittings is an alternative model for public conversation conceived and developed by Split Britches, and invites audiences to have a seat, be part of the conversation or just think and dream.
Join Lois Weaver in quiet contemplation and conversation, making space for the things we wonder about rather than providing a platform for the things we know.
Drop into the Fountain Room on Level G until 6.30pm
Britbot is an online voice or text activated AI chatbot that asks open-ended questions about 'Britishness' and through its conversations develops its own ideas of what constitutes Britishness.
The bot's initial training has been based on the UK government's citizenship test and the corresponding text-book Life in the United Kingdom 2017. Britbot learns from the people it interacts with to gather and reflect diverse views and insights about what the nebulous concept of 'Britishness' means today.
By Libby Heaney.
Drop in till 8pm on Level -1
A Youth Manifesto for the Arts
Tuning into Change is a youth Manifesto for the arts, written for and by young people. This publication was created by over 40 young people from across the UK and Los Angeles during 2018. Pick up a copy of the manifesto, but also explore the Hub which has been curated by the young people who wrote it and who ask you to discuss, explore and find a change through the arts.
Sylph
Exhibited in the Hub is a newly commissioned painting by Zafraan Saleem, one of the young people who wrote Tuning into Change. Engage with a work that explores the nature of social media as a platform whilst challenging conventions of beauty in 'Painting' in order to express intersections of race and gender.
The Personal is Political
Come and collage with the Bad Housekeeping project. Using recent magazines, newspapers and archive material, come cut, rip and stick to contribute to a collective artwork being projected into the space.
Drop in until 6pm to the Life Rewired Hub
Generative Techno @ the Tea Table
Join artist Pietro Bardini and explore the free music tools available on the web that will help you create your own generative techno. Be introduced as to how you can use this technology and start producing your own music through simple algorithms.
1.15pm / 2.15pm / 3.15pm / 4.45pm, Life Rewired Hub
Join Scribble and Smudge to mix up the union jack flag and make it your own. Get crafty with collage and word play, then wave your flag high or decorate the Barbican Centre with it.
Drop in to Level G
Come and create a portrait of yourself which reflects your identity within our unusual map of Britain. Be part of this fabulous Window Wanderland workshop with artists Lucy Reeves Khan and Emily Tracy where you are the focus. Add your pin, your face and your identity with 80 other participants to create an illuminated and illuminating artwork. 
12.15–1.15pm / 1.35–2.35pm / 3–4pm / 5–6pm, Garden Room on Level 3
Barbican Blocks
Play, build and invent in a world of texture and colour for under-fies and their families.
11am–1pm / 2–4pm, Stalls Lounge on Level -1
Get Down, Look Up @ Barbican
Join the Co-DB team on an extra special sensory tour of the Barbican Centre.
12pm / 1pm / 3pm, by Stalls Lounge on Level -1
Collage Workshop with Maria Middtun
Artist Maria Middtun will help you cut, paste and create in this hands-on collage workshop inspired by the Barbican's archive collection.
12–5pm, by Stalls Lounge on Level -1
Pop-up cinema
A pop-up cinema on Level G will be looping a series of shorts, animations and films.
Drop in to the Fountain Room until 8pm
Think The Vicar of Dibley meets The Thick of It in this sitcom set in a quaint British town. Following the story of the young female mayor, the three episodes explore a rural community full of a range of characters. 
By Nick Coupe, Oliver Clubb, Gulliver Moore and Jenny Bede.
The British are known as a nation of dog lovers and this short stop motion animation brings us closer to our furry friends by using unscripted conversations from people around the UK as the voices of regional dog breeds. 
By Gadzooks Animation.
Following the story of a French 25-year-old fashion buyer recently moved to the diverse Manchester Warehouse District, Stock explores European anxieties around communication through the hyperreal. 
By Naqqash Khalid.
Poet and playwright Simon Armitage CBE pairs the sights and sounds associated with each nation from around Europe with his poetry to create a running and complimentary narrative. 
By Jim Poyser and Simon Armitage CBE.
Short film chronicling a couple of days on a cul-de-sac in Luton -  the arguments, that take place, the shifting power dynamics and cultural differences following three families: the Morris', the Amin's and the Rogers', as they all battle it out to get the best parking spots on the street.
By Paul and Simon Wade.
A ten year old British Indian boy explores a barren British countryside in Dorrington, Wiltshire, in search of his missing bike and in encountering strangers and moments journeys to understand his mixed identity.
By Matty Crawford.
A series of animations of poetry from schoolchildren around the UK -everywhere from the Orkneys to Gibraltar – providing us with a snapshot of Britishness.
Animations by Flora Martyr, Nick Black, Katherine Hearst, Oliver Pendle and Sophie Johnson-Hill.
Always open, always free
Discover our year-round programme dedicated to transforming our public spaces with installations, exhibitions, talks and events.