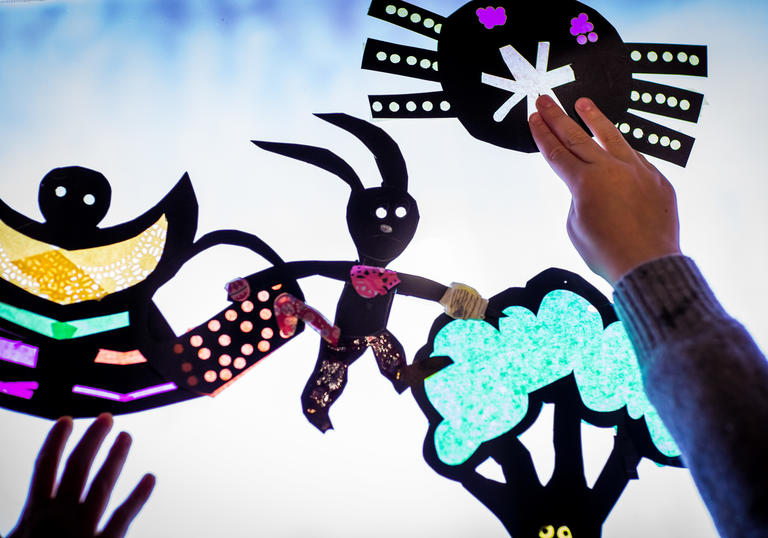 Free workshops
All workshops run 10am – 4pm.
The Character Corner
Make your own character from the films in the festival from Moomins to puffins, owls and giraffes with animators and artists Shelly Wain and Wendy Scott.
Sound Effects Workshop
Discover how sound effects are created for film with the School of Noise. Have a go at making your own unique sound track to some classic clips and watch it played back in our mini cinema with foley artists and musicians from School of Noise.
Book Stop
Chill out in our book area, relax and read all about film.
Animation Station
Animate your own characters using stop-frame animation. Take inspiration from the world around you and the films you see at the festival with animation specialists.
Also look out for art activities around the foyer for you to add your creations to, pick up and do or take home.
Draw Your Favourite Movie Character and Win
Download the template here and get your budding film fan to draw their favourite movie character.
Email the drawing to [email protected] with 'Framed Film Festival' in the subject line and go into the draw to win a fun-filled day at Framed Film Festival on Saturday 17 November that includes;
- Four tickets to each of the three screenings
- A £50 voucher at Bonfire, the Barbican's on-site burger restaurant
Competition closes 5pm Monday 12 November.