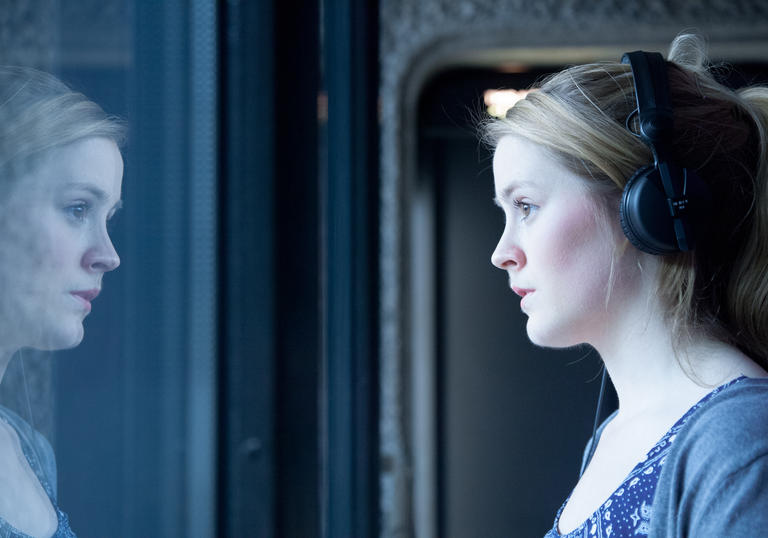 About your journey
Edgelands is an audio app that responds to your location as you move around the Barbican foyers. Edgelands works via Bluetooth iBeacons. A network of beacons installed around the Barbican ping your device, triggering content within the Edgelands app once you walk in range. The beacons are one-way transmitters, so cannot track your device – they only broadcast their location. We don't gather any data from you.
The full experience is available from 12pm, and lasts between 30–90 minutes, depending on your choices. Edgelands is free and there is no need to book. As long as the Centre is open, you can begin. There's no set path to your journey – you're free to explore – but if you have any access requirements there is an option avoiding stairs. Scripts are available for those with a hearing impairment. Please contact our Box Office staff if you would like to discuss any specific access requirements
Discover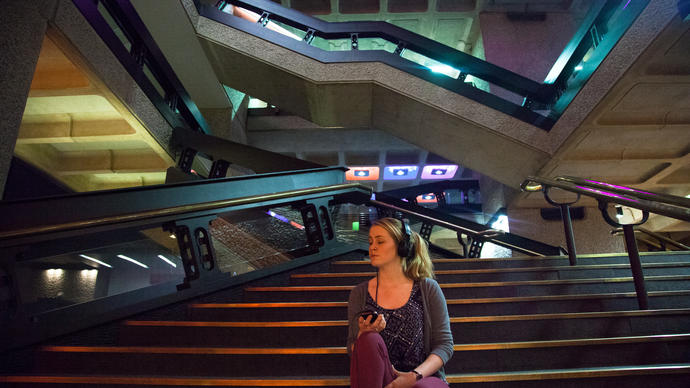 Watch: Edgelands - An Audio Journey
Roam the Barbican foyers using headphones to experience this audio journey, reframing the sounds and sights of the iconic arts centre as you discover an architecture of other spaces, resounding with the echoes of its Utopian foundations.
We meet the creators of the imaginative artworks you'll see in our Foyers to learn more about how they plan to animate our public spaces with free art.
Part of The Art of Change
Our 2018 season explores how the arts respond to, reflect and potentially effect change in the social and political landscape.