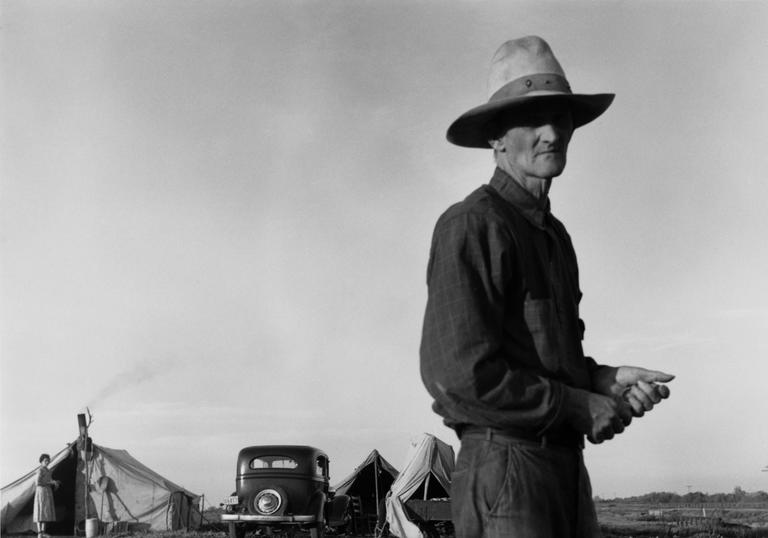 Discover
We look back through the life and work of pioneering documentary photographer and visual activist, Dorothea Lange (1895-1965) to coincide with the first UK retrospective of her work, Dorothea Lange: Politics of Seeing.
We take a closer look at Dorothea Lange's exhibition, Politics of Seeing.
Assistant curator Jilke Golbach unpacks the story behind Dorothea Lange's 'Migrant Mother' photograph.