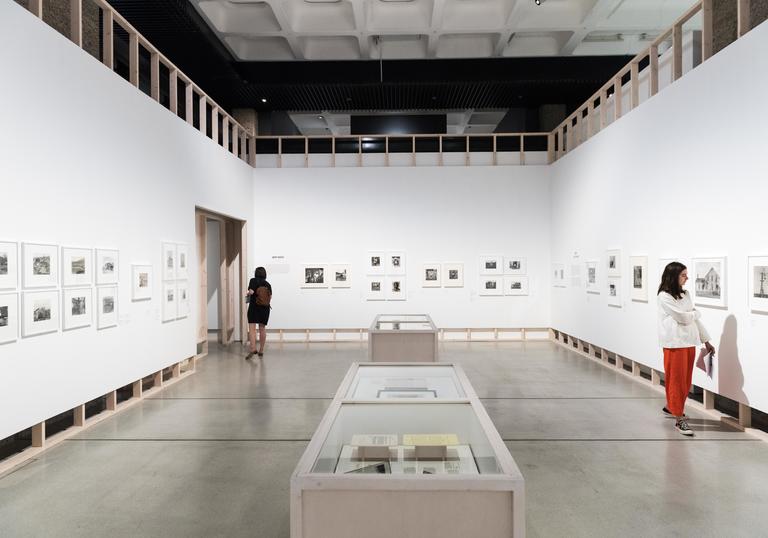 About the exhibitions
Dorothea Lange: Politics of Seeing is the first UK retrospective of American photographer Dorothea Lange (1895-1965). Lange was a powerful woman of unparalleled vigour and resilience. Using her camera as a political tool to shine a light on cruel injustices, Lange went on to become a founding figure of documentary photography.
Vanessa Winship: And Time Folds is the first major UK solo exhibition of contemporary photographer and recipient of the prestigious Henri Cartier-Bresson prize in 2011, Vanessa Winship. This much overdue exhibition showcases over 150 photographs, uncovering the fragile nature of our landscape and society and exploring how memory leaves its mark.
About the Barbican Young Poets
Members of the Barbican Young Poets will perform new works of poetry and spoken word, in response to both exhibitions. Featuring new works from poets Tice Cin, Bayan Goudarzpour  Annie Hayter, Joshua Judson, Eleanor Penny, Matt L.T. Smith and Simran Uppal.
Barbican Young Poets is a poetry workshop and community for young writers. It gives young people the chance to create, craft and perform poetry and spoken word in a world class arts centre. Barbican Young Poets are led by internationally renowned poet and performer Jacob Sam-La Rose.
 
Always open, always free
Discover our year-round programme dedicated to transforming our public spaces with installations, exhibitions, talks and events.