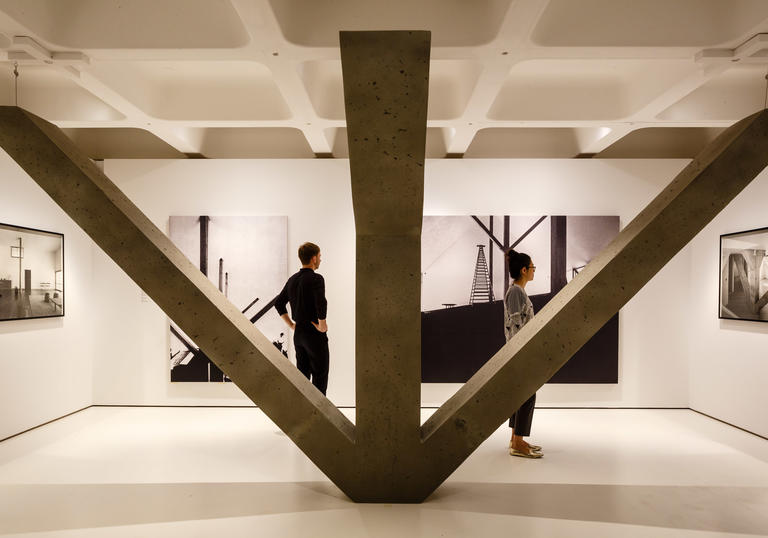 Architects
Takefumi Aida, Tadao Ando, Atelier Bow-Wow, Takamitsu Azuma, dot architects, Hiromi Fujii, Terunobu Fujimori, Sou Fujimoto, Itsuko Hasegawa, Go Hasegawa, Kiyoshi Ikebe, Ikimono Architects, Kumiko Inui, Junya Ishigami, Osamu Ishiyama, Toyo Ito, Yuusuke Karasawa, Kiyonori Kikutake, Chie Konno, Kisho Kurokawa, Kunio Maekawa, Makoto Masuzawa, Katsuhiro Miyamoto, Kiko Mozuna, Kazuhiko Namba, Hideyuki Nakayama, Ryue Nishizawa (SANAA), Katsuhiko Ohno, Keisuke Oka, onishimaki + hyakudayuki, Antonin Raymond, Junzo Sakakura, Kazunari Sakamoto, Kazuyo Sejima (SANAA), Kiyoshi Seike, Kazuo Shinohara, Seiichi Shirai, Kenzo Tange, Tezuka Architects, Riken Yamamoto, Kazumasa Yamashita, Junzo Yoshimura, Takamasa Yoshizaka.
Reviews
'A remarkable ambition by the Barbican that pays off in spades'
'This superb show doesn't just tell the fascinating story of Japanese homes since the Second World War - it is an object lesson in how to exhibit architecture.'
'This exhibition is ephemeral'
'A brilliant, surprising, tactile exhibition that transforms the Barbican's unusual gallery space into an organic tangle of bathtubs and ladders and orange trees'
'Exhibitions on architecture are notoriously hard to pull off but this succeeds triumphantly.'
Discover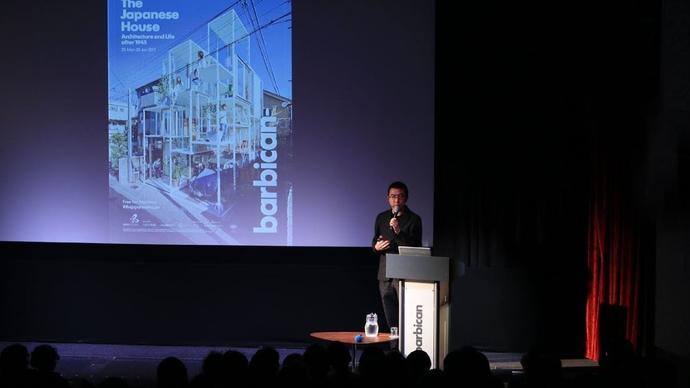 Japanese architect Sou Fujimoto expands on the essential question of boundaries, addressing how to bridge the scale of the human body with that the chaotic metropolis.
With thanks





Additional support from Japan Airlines, Sasakawa Foundation and Daiwa.