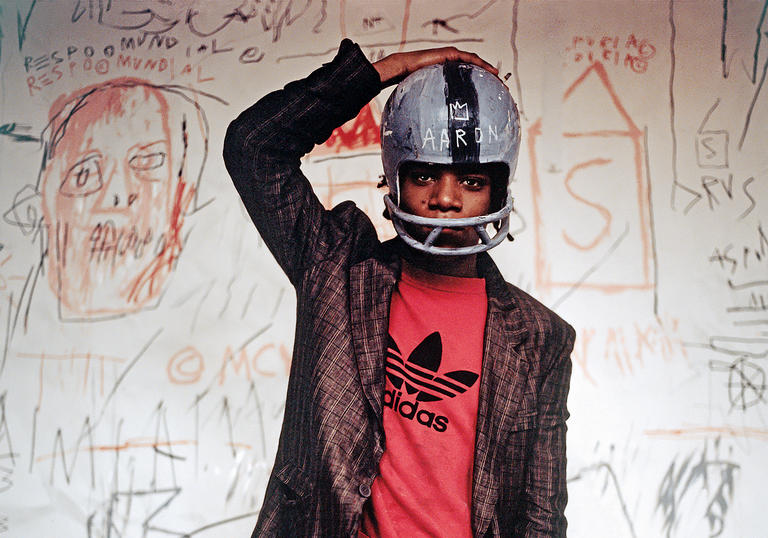 Reviews
'An exhilarating glimpse behind the myth'
Discover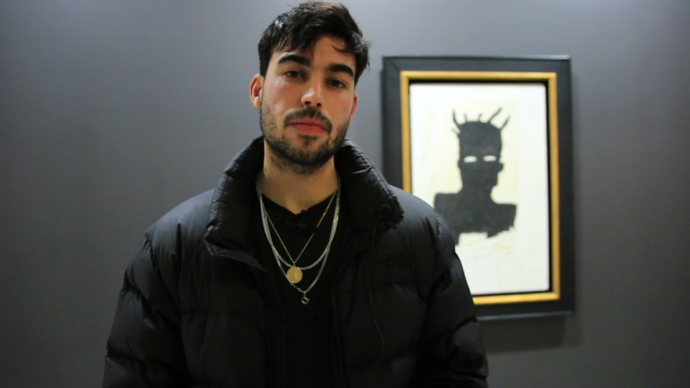 Watch: Poet Jack Miguel performs 'Casino'
Poet and rapper Jack Miguel performs his piece Casino, inspired by Jean-Michel Basquiat's work, in the 'Self-Portrait' room of Basquiat: Boom for Real.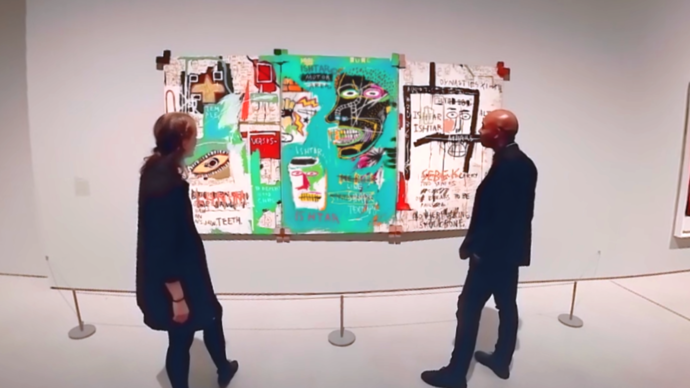 Basquiat: A 360 Exhibition Tour
Look around the gallery in our 360 video as curator Eleanor Nairne and Gus Casely-Hayford take you on a private tour, exploring the influences Basquiat brought into his paintings.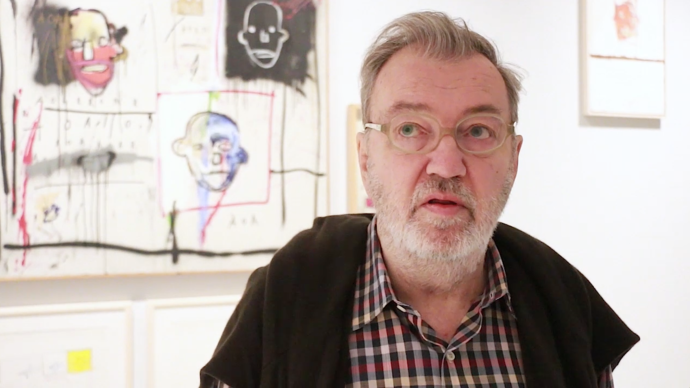 Barbican Meets: Diego Cortez
Curator Diego Cortez shares his reflections on knowing and working with Basquiat and guides us around the exhibition's partial recreation of Basquiat's first exhibition, 'New York / New Wave' at PS1, curated by Cortez in 1981.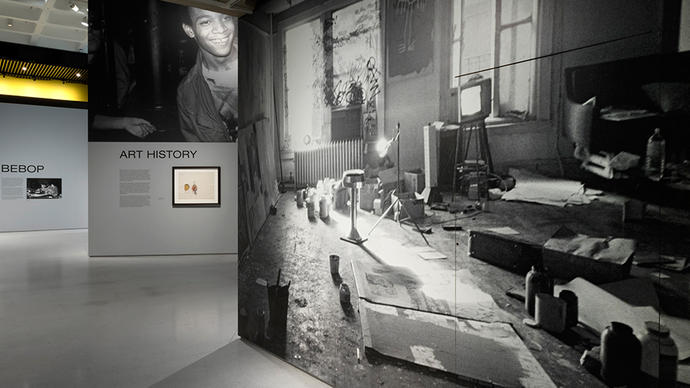 Listen: On Basquiat's Playlist
Music was integral to Basquiat's creative process, seeping into the canvas itself as more than just something to listen to in the studio.
From Prince to David Byrne, Donna Summer to Bach, listen to the music that might have been on his playlist.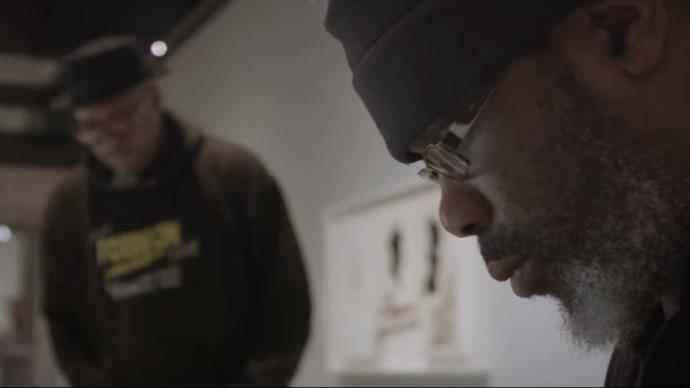 Watch: Barbican Sessions- Black Top
In the first of our Barbican Sessions, Black Top, the duo of multi-instrumentalist Orphy Robinson and pianist Pat Thomas, perform a live concert after hours in our 'Basquiat: Boom for Real' exhibition.