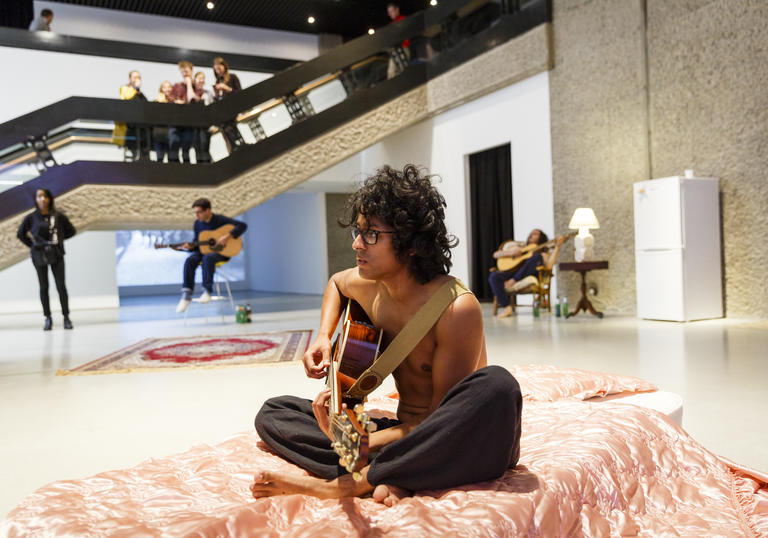 About Ragnar Kjartansson
Born into a family of acting professionals and having grown up backstage at the Reykjavik City Theatre, Kjartansson's work combines his experience of stage traditions with experiments in repetition and endurance. Having successfully represented Iceland at the 2009 Venice Biennale and participated in 2013 with standout works, Kjartansson is now at the cutting edge of contemporary performance art.
Reviews
'At the heart of this show, the first major exhibition dedicated to the Icelandic artist Ragnar Kjartansson in London, is one of the great artworks made so far this century''
'It could well be the best thing you see all summer'
'Genuine emotion beneath the ironic veneer of his performances and films'
'The whole show is a gorgeously relaxed immersion in Kjartansson's humorous, whole-hearted and generous way of thinking'
''The humorous starts to haunt you. The banal becomes sublime. You feel the stirring of unsettling emotion'
'The unstoppable force that is Ragnar Kjartansson'
Discover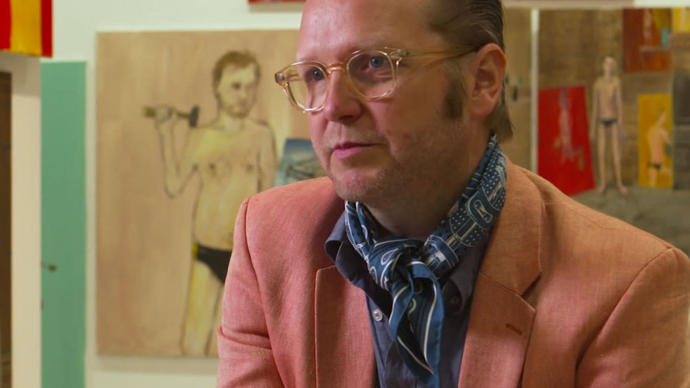 Barbican Meets: Ragnar Kjartansson
We meet Icelandic artist Ragnar Kjartansson to talk art, family and repetition as we welcome him into our Art Gallery for the first major retrospective of his work in the UK.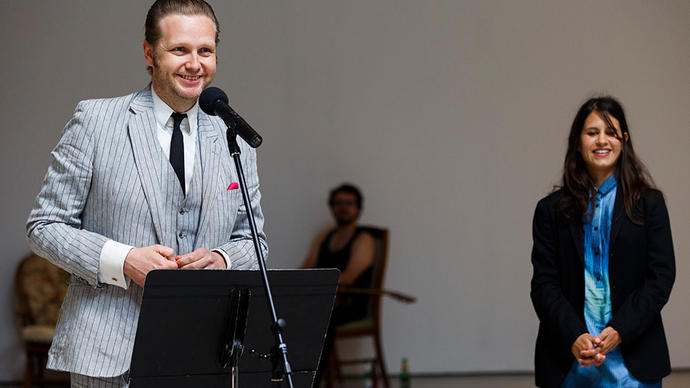 In Conversation: Ragnar Kjartansson
From the influence of Iceland, repetition, music and art, Kjartansson joins exhibition curator Leila Hasham for an evening of art, film and conversation to celebrate his first major UK retrospective.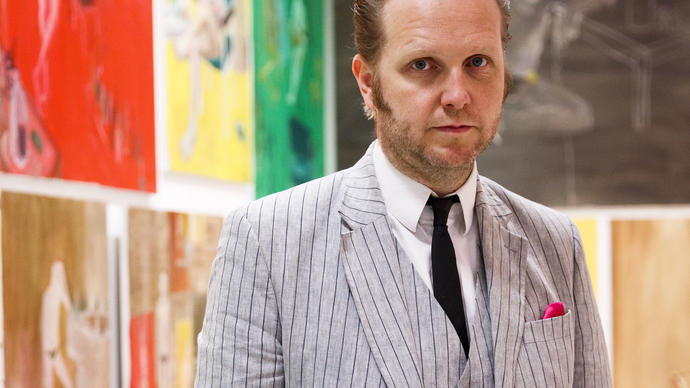 Curator Leila Hasham talks to the acclaimed Icelandic performance artist ahead of the first, long overdue survey of his work to take place in the UK.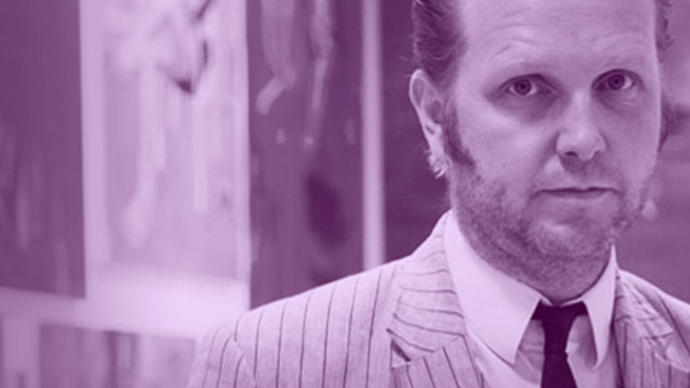 Guest Picks: Ragnar Kjartansson
It would be foolish of us not to ask Ragnar to create a playlist for us. Like his work, prepare for an eclectic mix, drawing from an impressively wide range of musical genres, but all thoughtfully chosen and meaningful in their own way
Touring
A version of this exhibition was shown at the Hirshhorn Museum and Sculpture Garden, Washington D.C. from 14 October 2016–8 January 2017
With thanks