Robert Kusmirowski
Bunker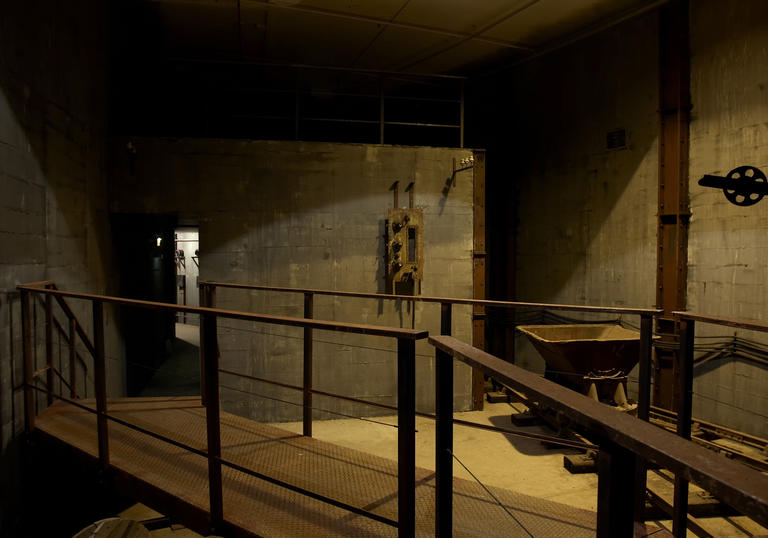 In a highly atmospheric installation, Polish artist Robert Kusmirowski transformed The Curve into a World War Two-era bunker.
Renowned for meticulous simulations of historical settings, Kusmirowski's installations challenge the notion of the real. For his first solo exhibition in the UK, Kusmirowski built a warren of mysterious rooms and a draisine running along a track that disappeared into a dark tunnel – transporting viewers to another reality.
Bunker drew on the Barbican Estate's history and location on a site devastated by bombing during World War II.
A hybrid of the artist's imagination and personal memories of actual places and those depicted in films and photographs, his works brought together found objects with elements constructed out of wood, cardboard, paint and other materials.
Supported using public funding by Arts Council England. Additional support provided by Polska! Year and the Henry Moore Foundation.