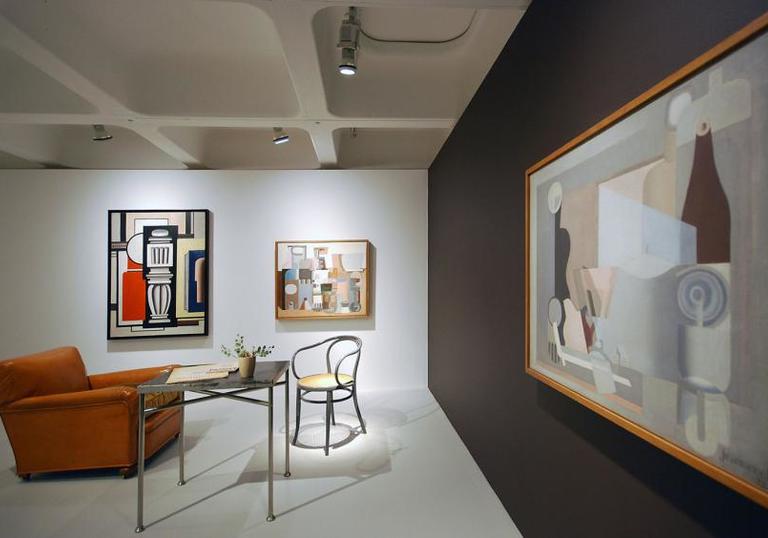 Events
The Barbican's celebration of Le Corbusier highlighted his connection between the arts with a full programme of concerts, films and talks to accompany the exhibition, including a day presented by the BBC Symphony Orchestra dedicated to the composer Iannis Xenakis who worked as an architect in Le Corbusier's studio. The exhibition also offered a unique opportunity to see the influence of Le Corbusier's architecture and ideas on the Barbican complex, designed by Chamberlin, Powell and Bonn in the late 1950s.
Touring
Netherlands Architecture Institute, Rotterdam
26 May 2007–2 September 2007
Vitra Design Museum, Weil am Rhein
28 September 2007–10 February 2008
Museu Berardo, Lisbon
19 May 2008–17 August 2008
The Crypt, Metropolitan Cathedral of the King, Liverpool
2 October 2008–18 January 2009
Barbican Art Gallery, presented in partnership with the RIBA, London
19 February 2009–24 May 2009
Martin-Gropius-Bau, Berlin
9 July 2009–5 October 2009
 
With thanks




Barbican and the RIBA Trust are grateful for their generous sponsorship of this exhibition: National Partner: Liverpool Culture Company; National Associates: Duravit, ERCO, Liverpool John Moores University, Shed KM, Sto, Urban Splash; Patron: Calouste Gulbenkian Foundation; Exhibition sponsors: Buro Happold, FalconerChesterHall, Liverpool Architectural Society, Polypipe, and RIBA Charteres Practices and other companies who have become Exhibition Supporters.