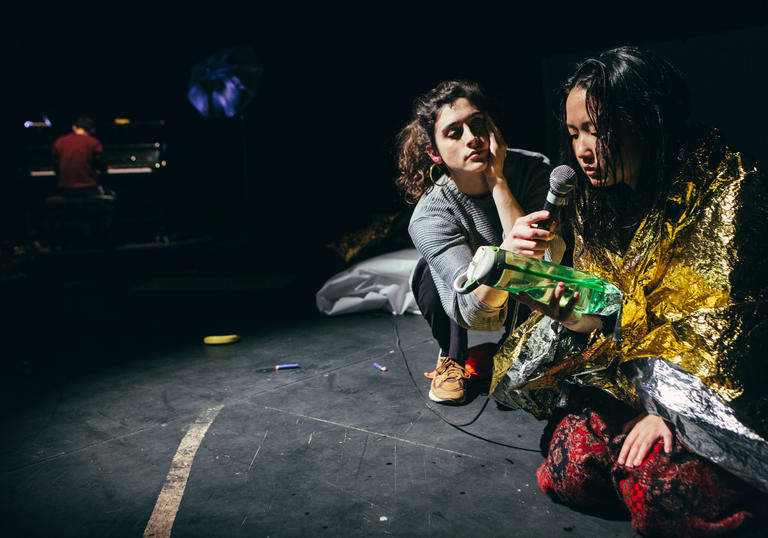 How to apply
The deadline for applications is 5pm, Monday 10 December 2018.  Applications should be emailed to OSBTTA@barbican.org.uk. Late applications will not be accepted. Applications can only be made by email.
    
In order to prepare your application, please make sure you are eligible.  It is very important that you have read the additional information (found below) including the eligibility guidelines before completing this application. This preparation will also help you find out what we are looking for, and how to make the best case.
The Barbican and OSBTTA welcome applications from diverse backgrounds and from disabled and non-disabled people.  We encourage and invite individuals to get in touch if they have specific access requirements.
Additional Information (PDF, 137KB)
Timeline
Monday 10 Dec 2018 - Deadline for submissions 
Mar 2019 – Barbican will respond to applicants to let them know if they have been successful
We will acknowledge every application but regret that we are unable to offer any feedback due to the volume of applications
May 2019 - Interviews 
We usually interview around 6-8 applicants.  After these interviews 2 applicants are shortlisted and given a £2500 RnD grant to explore their idea further, culminating in a presentation to the panel of judges 
Oct 2019 - RnD presentations 
These 20-30 minute presentations are an opportunity to share with the panel a practical demonstration of the project that is being proposed.  After these presentations a winner is selected
Summer/Autumn 2020 – Performances of OSBTTA 2020 winning production
The winning proposal is developed into a full production with support from the Barbican and is presented as part of their 2020 Theatre and Dance season.