Press room
We Are Parable announces 'An Evening of Purpose' in association with Jessica Huie MBE and the Barbican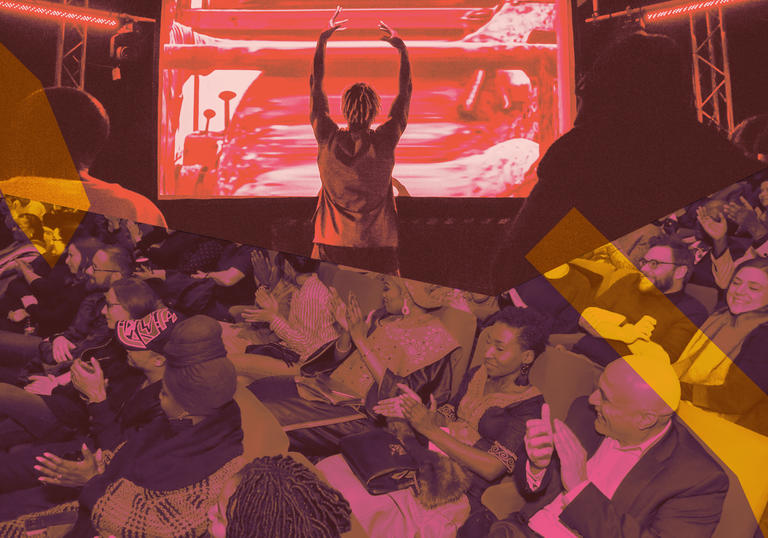 An Evening of Purpose




Hosted by We Are Parable, Jessica Huie MBE and the Barbican


Tickets £30 General Admission, £10 Young Barbican, Fri 24 June,
Barbican Cinema 1, 6.30pm – 10pm (6:30pm: drinks reception, 7pm: main event, 9.15pm - 11pm: connecting and post-event drinks)


Find out more
We Are Parable today announced 'An Evening of Purpose' – an evening of film, music, conversation, networking and, above all, empowerment to act with purpose. Taking place on Friday 24 June in the Barbican's Cinema 1 foyer and auditorium, this special event has been created in association with Jessica Huie MBE, author of PURPOSE, and the Barbican to bring together creatives and influential voices from across the UK to share stories and insights designed to inspire and stimulate.
The last two years have seen an unprecedented amount of change in our lives, affecting how we work, communicate and be around each other. Whilst the world has had to adapt to a 'new normal' the event asks what this means for us? Do we still want the same things? How does the world changing affect how we see ourselves in the present day?
An Evening of Purpose will examine these questions across an evening combining film screenings, talks and exclusive performances - transporting the audience on a journey to experience what connection, expansion and purpose means to them.
The panel line-up includes:
Akua Gyamfi

, founder of multi award-winning platform The British Blacklist

Ayo Akinwolere

, Award-winning journalist and broadcaster

Charlene White

, Award-winning Broadcaster
The evening will feature a short film by filmmaker Jessye Romeo, and a performance from saxophonist tyroneisaacstuart, with more to be announced.
Jessica Huie MBE, author of PURPOSE, said:
"I'm acutely aware that conversations about purpose are often the domain of the privileged who have a degree of space to be reflective. However, I feel passionate that everybody should know that a life which feels both meaningful and fulfilling is their birth right. Bringing these conversations which are so fundamental to our positive mental health and the way we connect with ourselves, each other and the world to wider audiences is something I'm deeply committed to. Collaborating with We are Parable and the Barbican to share An Evening of Purpose and showcasing creative black talent and wisdom in the process is a blessing."
Teanne Andrews, Director of Operations, We Are Parable said:
"We Are Parable are delighted to be working with Jessica Huie and the Barbican's Communities and Neighbourhoods team on this very special evening. Through the coming together of film, music, spoken word and conversation we'll showcase creatives who are following their purpose through creativity - and invite the audience to celebrate theirs."
Rachel Smith, Senior Producer (Communities and Neighbourhoods), Barbican said:
"We are thrilled to be expanding our collaboration with We Are Parable and to celebrate the start of a new year-long "Creatives In Residence" partnership together. We hope this event will be the first of many that create more space for people to have conversations about what matters to them and really showcase the power of creativity and purpose to forge better futures together."