Press room
The Staves and Max Richter concert dates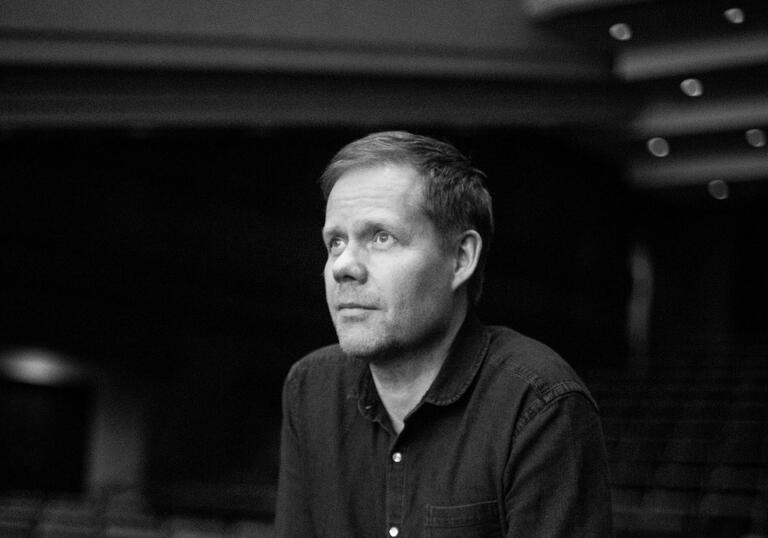 Max Richter: Ambient Orchestra
Acclaimed composer Max Richter returns to the Barbican Hall for two special orchestral performances on 1 and 2 October 2022. Alongside 12 Ensemble, Richter presents six ambient works in both performances, three of which – Exiles, Opus 2020, and Testament – will be UK live premieres.
"Melding classical and electronic music, physical and emotional worlds, [Richter] produces instrumental works of rare evocative power." — Qobuz
In this new project, Richter uses the orchestra, rather than electronic instruments, as a medium for exploring ambient music, and has curated a selection of his pieces that provide a context for reflection and feelings. Ambient Orchestra is concerned with the intersection between music and its listeners' individual experiences, and the way that musical performance can become conversational.
One of the UK's leading chamber orchestras, 12 Ensemble previously collaborated with Richter in 2018 for the Barbican's Sounds and Visions weekend. 12 Ensemble's expanded configuration for these performances will feature strings, wind, brass, percussion, harp and piano, with soprano Grace Davidson.
"Intense, haunting, exhilarating, provocative – it often feels as if he is part-composer, part-inventor…Although he embraces technology so freely in his own work, Richter is also aware of the paradox that much of his music also seeks to find solace from the digital onslaught" – Financial Times
Programme:
Testament (UK premiere) 
The Waves
Dream 19 from Sleep
----
Opus 2020 (UK premiere)
Arbenita
Exiles (UK Premiere)
Performers: Max Richter, 12 Ensemble, Grace Davidson (soprano)
Credits: Testament originally commissioned by the Adam Mickiewicz Institute to commemorate Krysztof Penderecki
Opus 2020 originally commissioned by Beethoven Orchestra Bonn for Beethoven's 250th birthday
Exiles originally commissioned by Nedlerlands Dans Theater
Produced by the Barbican
On sale to Barbican patrons and members on Wed 20 July 2022 
On general sale on Fri 22 July 2022
Find out more
The Staves
Celebrating the tenth anniversary of their debut record Dead & Born & Grown, British folk-pop trio The Staves will perform the album in full as part of a stripped-back show at the Barbican. This debut Barbican Hall performance for the trio will also feature a handful of tracks from their critically-acclaimed second and third albums, If I Was and Good Woman.
The Watford-born siblings, Emily, Jessica and Camilla Staveley-Taylor said:
"We had no idea where Dead & Born & Grown would take us and are so grateful for the journey it kick-started and to still be out here making music for you all after all this time. To celebrate this milestone the three of us will be performing the album at a very special show at the Barbican, London on November 22nd." 
Produced by the Barbican in association with Communion
On sale to Barbican patrons and members on Wed 20 July 2022 
On general sale on Fri 22 July 2022
Find out more
Max Richter: Ambient Orchestra: Sat 1 & Sun 2 Oct 2022, Barbican Hall, 7:30pm Tickets £30 - £40, £10 Young Barbican, plus booking fee
The Staves: Tue 22 Nov 2022, Barbican Hall, 8pm Tickets £17.50 - £25, £5 Young Barbican, plus booking fee