Press room
Paul Weller with the BBC Symphony Orchestra and Jules Buckley concert date added to 'Live from the Barbican' line-up in spring 2021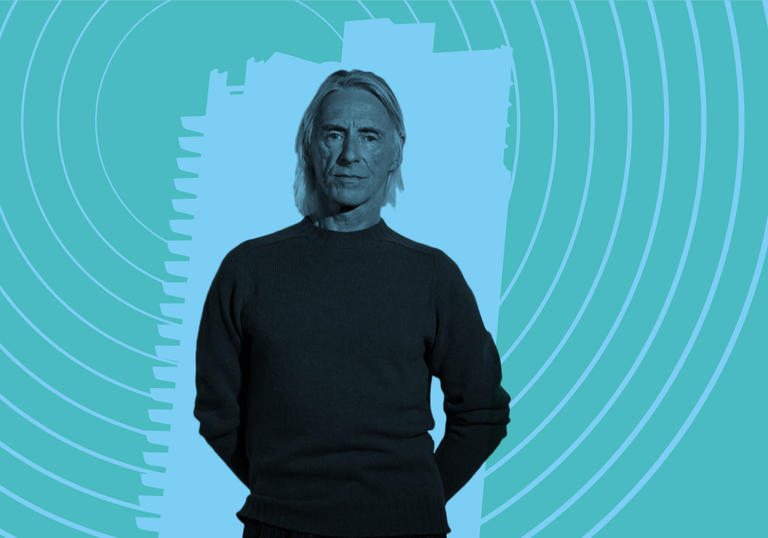 Barbican Hall, Saturday 6 February 2021, 8pm 
The Barbican and Barbican Associate Orchestra, the BBC Symphony Orchestra are excited to announce that the orchestra and its Creative Artist in Association, Jules Buckley will be joined by legendary singer songwriter Paul Weller on Saturday 6 February for a concert reimagining Weller's work in stunning orchestral settings as part of Live from the Barbican in 2021. In Weller's first live performance for two years, songs spanning the broad spectrum of his career from The Jam to as yet unheard new material will delight fans and newcomers alike. Classic songs including 'You Do Something to Me', 'English Rose' and 'Wild Wood' along with tracks from Weller's latest number 1 album 'On Sunset' will be heard as never before in brand new orchestral arrangements by Buckley.
Weller, who takes cultural authenticity to the top of the charts, reunites with Steve Cradock for this one-off performance. Part of the acclaimed Live from the Barbican series which returns to the Centre in the spring, the concert will have a reduced, socially distanced live audience in the Barbican Hall, and it will also be available to watch globally via a livestream on the Barbican website.
Whilst the concert will reflect on some of Weller's back catalogue, as is typical of his constantly evolving career, it will look to the future with performances of songs from an album not released until May 2021, as well as welcoming guest artists to illustrate his work and the music that influenced him. These special guests will be announced in the New Year alongside broadcast plans across the BBC which will include BBC Radio 2, 3, 6 Music, BBC Sounds, BBC TV and iPlayer.
This exciting collaboration is the latest in a series of innovative concerts from the BBC Symphony Orchestra and Jules Buckley featuring non-classical artists which included a sell-out performance at the Barbican with Lianne La Havas in February 2020.
Paul Weller says: "After what will be around two years without being on tour, to start 2021 with a show put together by Jules and the BBC Symphony Orchestra will be a really special moment for me."
Jules Buckley says: "To be able to collaborate with Paul Weller and the BBC Symphony Orchestra is truly amazing. Weller's genre-spanning tunes are timeless and working together to make these orchestral reworks promises to be something special. We are very glad to be able to bring music to people, especially in these crazy times."
Tickets are £20 – £40 for live audiences in the Barbican Hall (if Government guidance permits live audiences) and £12.50 to access the livestream or to re-watch within a 48 hour-window, once the ticket purchase has gone through.
Tickets will go on sale to Barbican Patrons on Wednesday 16 December, Barbican Members on Thursday 17 December and on general sale on Friday 18 December. Please find information about how to book tickets here.
Live from the Barbican in spring 2021
Benjamin Grosvenor in recital: Live from the Barbican
Sun 10 Jan 2021, Barbican Hall, 8pm
Tickets £20 & £12.50 (livestream)
Benjamin Grosvenor piano
Chopin Sonata in B minor, Schubert/Liszt Ave Maria, Ginastera Three Argentinian Dances, Ravel Gaspard de la nuit
Find out more
Moses Boyd: Live from the Barbican
Sun 17 Jan 2021, Barbican Hall, 8pm
Tickets £20 & £12.50 (livestream)
Find out more
This is The Kit: Live from the Barbican
Sat 23 Jan 2021, Barbican Hall, 8pm
Tickets £20 – 30 & £12.50 (livestream)
Find out more
Paul Weller with the BBC Symphony Orchestra and
Jules Buckley: Live from the Barbican
Sat 6 Feb 2021, Barbican Hall, 8pm
Tickets £20 – 40 & £12.50 (livestream)
Find out more
Shirley Collins: Live from the Barbican
Mon 15 Feb, Barbican Hall, 8pm
Tickets £20 & £12.50 (livestream)
Find out more
GoGo Penguin: Live from the Barbican
Sun 21 Feb 2021, Barbican Hall, 8pm
Tickets £20 – 30 & £12.50 (livestream)
Find out more
12 Ensemble/Anna Meredith/Jonny Greenwood: Live from the Barbican
Thu 25 Feb 2021, Barbican Hall, 8pm
Tickets £20 – 30 & £12.50 (livestream)
Performers:
12 Ensemble
Anna Meredith electronics
Eleanor Meredith live drawing
Jonny Greenwood tanpura
Programme:
Anna Meredith Moon
Jonny Greenwood Water
Shostakovich Chamber Symphony
Find out more
AAM/Vivaldi's Four Seasons: Live from the Barbican
Tue 9 Mar 2021, Barbican Hall, 8pm
Tickets £20 – 30 & £12.50 (livestream)
Performers:
Academy of Ancient Music
Richard Egarr director & harpsichord
Rachel Podger violin
Programme:
Corelli Concerto Grosso No 1 in D major, Op 6; Concerto Grosso No 2 in F major, Op 6
Vivaldi The Four Seasons
Grimani Sinfonia from Pallade e Marte
Find out more
Echoes of Scotland: Live from the Barbican
With the BBC Symphony Orchestra and Sakari Oramo
Sun 14 Mar 2021, Barbican Hall, 3pm
Tickets £20 – 30 & £12.50 (livestream)
Performers:
BBC Symphony Orchestra
Sakari Oramo conductor
Timothy Ridout viola
Programme:
Mendelssohn Symphony No.3
Sally Beamish Under the Wing of the Rock: Viola Concerto No. 3 (2006) – London premiere
Peter Maxwell Davies An Orkney Wedding, with Sunrise (version for chamber orchestra) (1985)
Find out more
Sheku & Isata Kanneh-Mason in recital: Live from the Barbican
Thu 25 Mar 2021, Barbican Hall, 8pm
Tickets £20 – 30 & £12.50 (livestream)
Sheku Kanneh-Mason cello
Isata Kanneh-Mason piano
Works by Bridge, Britten, and Rachmaninov
Find out more
Nadine Shah: Live from the Barbican
Tue 30 Mar 2021, Barbican Hall, 8pm
Tickets £20 – 30 & £12.50 (livestream)
Find out more
MacMillan's Stabat Mater: Live from the Barbican
Fri 2 Apr 2021, Barbican Hall, 8pm
Tickets £20 – 30 & £12.50 (livestream)
Sir James MacMillan Stabat Mater
Britten Sinfonia
The Sixteen
Harry Christophers conductor
Find out more