Press room
Cast change announced for Dido's Ghost world premiere at the Barbican (6 June)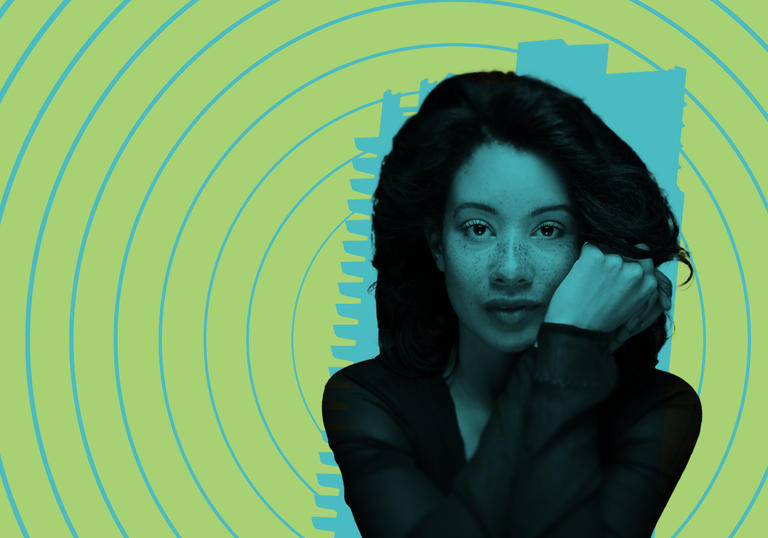 We are sorry to announce that, due to unforeseen circumstances, soprano Golda Schultz has had to withdraw from the world premiere performance of Errollyn Wallen's Dido's Ghost. We are grateful to Isabelle Peters, who will be stepping into the role of Dido.
The world premiere of Dido's Ghost will take place in the Barbican Hall on 6 June as part of Live from the Barbican and will be accessible for a reduced, socially-distanced live audience, as well as for a global livestream audience online.
Further details can be found below and please get in touch for photos, interviews or press tickets for the performance.
Errollyn Wallen – Dido's Ghost (World Premiere): Live from the Barbican
Sun 6 June 2021, Barbican Hall, 8pm
Tickets £20 – 40 & £12.50 (livestream)
Isabelle Peters, Matthew Brook, Allison Cook, Henry Waddington, Nardus Williams, Dunedin Consort, Wesley Stace (libretto)
In the world premiere of Dido's Ghost – a new opera by composer Errollyn Wallen co-commissioned by the Barbican, Dunedin Consort, Mahogany Opera, and Philharmonia Baroque Orchestra and Chorale – Purcell's original opera, Dido and Aeneas, is framed within a haunting story from Ovid, with libretto by Wesley Stace.
Now living with his new wife Lavinia in the kingdom that he was destined to found, Aeneas welcomes Dido's sister Anna as a shipwrecked refugee. Tragic events repeat themselves however when the ghost of Dido warns her sister that the jealous Lavinia harbours murderous intentions. Dido's Ghost presents the story of Purcell's Dido and Aeneas, but from Aeneas's — rather than Dido's — perspective. Performed on period instruments, this new opera bridges the gap between worlds, both musical and historical, to reflect upon the long-ranging impact of Dido's death.
Developed in partnership with Mahogany Opera
Find out more