Press room
Barbican announces Nils Frahm residency for 2024 and line-up details for John Cumming tribute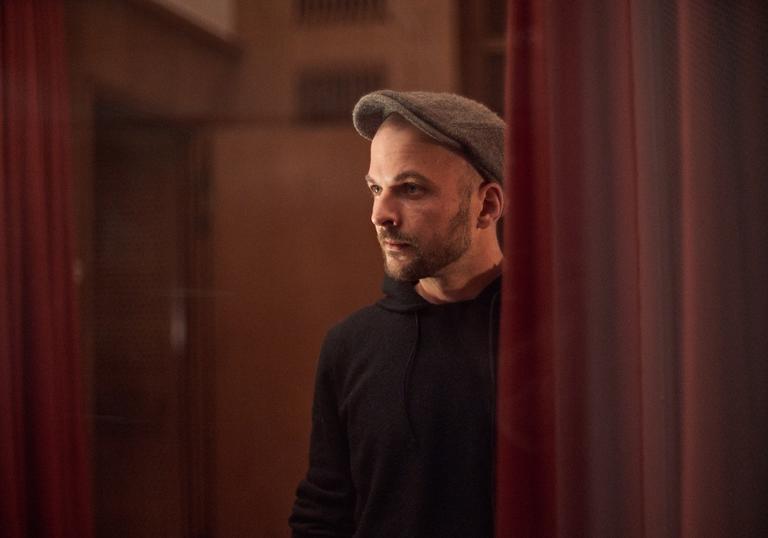 Just announced for July 2024
Nils Frahm – Music For London 
Berlin-based pianist, composer and producer Nils Frahm returns to the Barbican in July 2024 for a four-night residency. He will bring his new Music For London project – part of a worldwide tour in which each show is dedicated to each city – presenting brand-new material that moves between the worlds of experimental, neo-classical, ambient and electronica.
Nils Frahm's unconventional approach to an age-old instrument, the piano, played contemplatively and intimately, and his sonic alchemy of ambient textures and atmospheric electronica, has won him many fans around the world. He is both an exceptional instrumentalist and a fascinating live musician who has toured extensively. His albums have garnered international acclaim from critics and audiences alike, and his live shows regularly sell out.
Nils Frahm's breakthrough album Felt was released on Erased Tapes Records in 2011, which was followed by a series of solo releases including Spaces in 2013 and All Melody in 2018. Nils has also recently launched his own label LEITER with his manager Felix Grimm – and during the Covid-19 lockdown, they released Old Friends New Friends, a selection of solo piano tracks from twelve years of his archives.
In 2015, Frahm launched Piano Day (taking place on the 88th day of each year), an official global body created with his closest friends to celebrate the piano via various innovative, piano-related projects and concerts around the world. That same year, Frahm's first film score release, Music For The Motion Picture Victoria written for the one-take feature film by Sebastian Schipper, won the esteemed German Film Prize for Best Soundtrack. Other film work includes a collaborative score with Woodkid for Ellis, a short film by French artist JR featuring Robert De Niro, as well as contributions to James Gray'sAd Astra starring Brad Pitt and Julian Rosefeldt's Manifesto with Cate Blanchett.  In December 2020, he released the concert film Tripping with Nils Frahm. 
Nils Frahm made his Barbican debut in October 2014, presenting music from his Spaces album to a sold-out Barbican Hall audience. He has since returned to play in 2016 (as part of Possibly Colliding, his curated marathon weekend of music, film and art) and across three nights in 2018 as part of his All Melody tour. The relationship between Frahm and the Barbican continues through the upcoming live performances of his worldwide tour of Music For in 2024. 
Produced by the Barbican 
On sale to Barbican patrons and members on Wed 27 Apr 2022 
On general sale on Fri 29 Apr 2022
Find out more
Further line-up details announced
Celebrating John Cumming
An eclectic selection of artists will come together at the Barbican this July to celebrate the life and musical passions of John Cumming (1948 – 2020), one of the most influential jazz promoters of our time and founder and director of Barbican Associate Producer Serious.
Also founder of the London Jazz Festival, and friend to adventurous musicians and creative types on and off stage from the 1960s until his death in May 2020, John Cumming pioneered and produced many musical happenings at the Barbican and in venues around the UK.
This concert – along with afternoon performances on Level G – is a celebration of jazz in all its forms and will be compered by Kevin Le Gendre, Jumoke Fashola and Jez Nelson. 
From young and emerging members of Gary Crosby's Tomorrow's Warriors or cellist & singer Ayanna Witter-Johnson, to established artists such as Shabaka Hutchings,
Seb Rochford, Kujit Bhamara, Gwilym Simcock, Andy Sheppard, Nik Bärtsch, Guy Barker and John Surman; all these inspirational musicians were championed by John and his company Serious.
Also confirmed are Joanna MacGregor, Evan Parker & Spring Heel Jack, Yazz Ahmed, Orphy Robinson, Alice Zawadzki, Alexander Hawkins, Maciej Obara, Elina Duni & Rob Luft, Nikki Yeoh, Dave Okumu, Fraser Fifield, John Parricelli, Eska Mtungwazi, Pete Wareham, Chris Sharke, Matthew Bourne, Jerry Dammers (DJ set) and more to be announced.
Produced by the Barbican
Find out more
Nils Frahm – Music For London : Thu 11 – Sun 14 Jul 2024, Barbican Hall, 8pm, tickets £30 – 40 plus booking fee
Time for one more? Celebrating John Cumming: Sat 16 Jul 2022, Barbican Hall, 7.30pm, tickets £20 – 30 plus booking fee