Press room
Barbican announces Lord Huron date for February 2022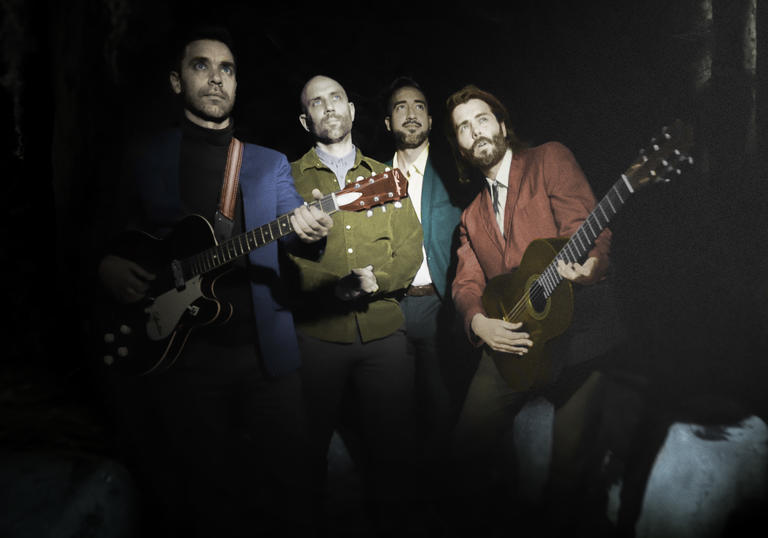 Lord Huron
Tue 8 Feb 2022, Barbican Hall, 8pm
Tickets £22.50 – 27.50
American rock outfit Lord Huron will make their Barbican debut on 8 February 2022, presenting material from their fourth full-length studio album Long Lost (out on 21 May 2021 on Whispering Pines Studios Inc./Republic Records). The band will be accompanied by a live orchestra for this special one-off performance.
Evoking wide-open vistas and the spirit of travel, the band first emerged in the early 2010s, bringing together an expansive and dynamic blend of folk, rock, pop, and threads of Americana. Initially founded as a solo project by Michigan native Ben Schneider (guitar, vocals), Lord Huron soon became a fully-fledged touring band, also featuring Schneider's childhood friends Mark Barry (drums), Miguel Briseno (bass) and Tom Renaud (guitar).
Los Angeles-based Lord Huron – who take their name from one of the five Great Lakes – found mainstream success in 2014 with the release of their lush, Western-inspired second album Strange Trails, whose closing track, The Night We Met reached an even larger audience in 2017 thanks to a key placement in the Netflix series 13 Reasons Why. With the pandemic ongoing, in 2020 the band created Alive From Whispering Pines – a successful streaming series featuring music and audio-visuals.
Produced by the Barbican
On sale to Barbican patrons and members on Wed 19 May 2021
On general sale on Fri 21 May 2021
Find out more  
The Barbican believes in creating space for people and ideas to connect through its international arts programme, community events and learning activity. To keep its programme accessible to everyone, and to keep investing in the artists it works with, the Barbican needs to raise more than 60% of its income through ticket sales, commercial activities and fundraising every year. Donations can be made here: barbican.org.uk/donate.